9th Annual Field of Honor - Armed Forces Day & Memorial Day Dedication Ceremony
In honor of all military men and women, 1776 3'x5' US Flags will fly from Friday May 18 thru Monday, May 28.
Please join us at Castaway Park on Dover Drive & 16th Street or a Dedication Ceremony at Noon.
For more information, please visit www.nhexchange.net.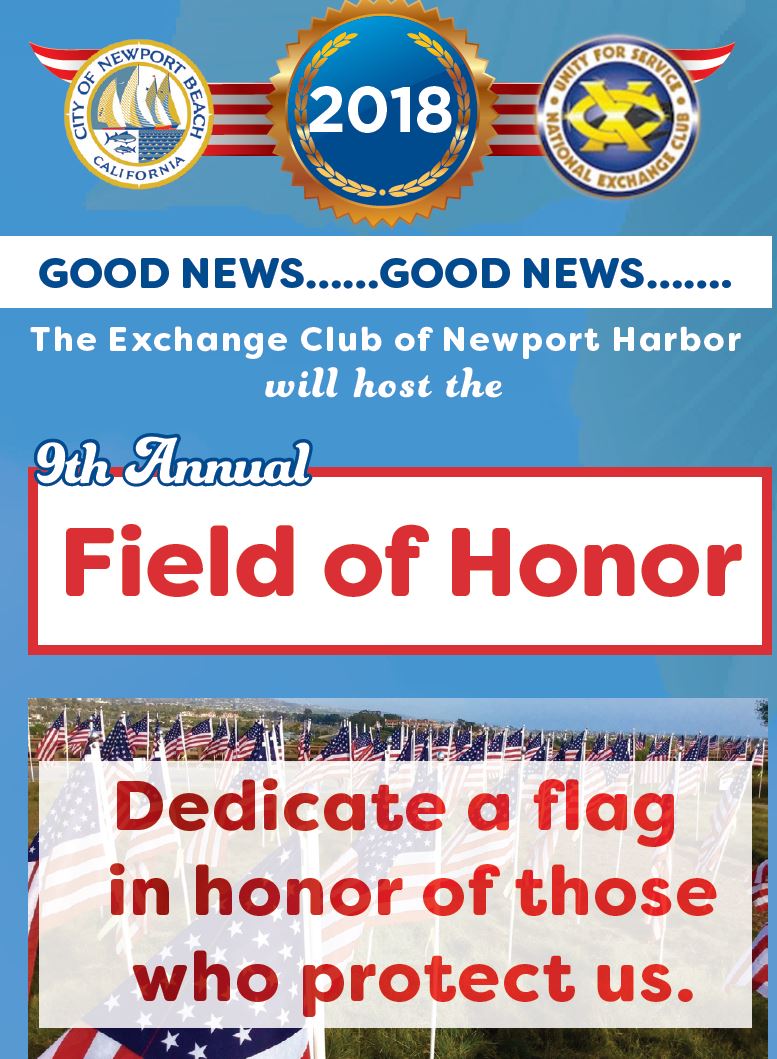 Return to full list >>