The History of Catalina Island
The Newport Beach Historical Society in partnership with The Catalina Island Museum presents, "The History of Catalina Island". This FREE community event will include an educational seminar presented by Gail Fornasiere, Director of Marketing at the Catalina Island Museum. Ms. Fornasiere will cover the history and Centennial celebration of chewing gum magnate William Wrigley Jr.'s purchase of the Catalina Island Company, the history of the Tuna Club and the island's connection to Newport Beach. There will be an opportunity drawing with fun prizes including free tickets to Catalina and refreshments will be served.
Key Note Speaker Profile:
Gail Fornasiere is the Catalina Island Museum's Director of Marketing and Public Relations. She has lived on the island and worked for the museum for 12 years. She has extensive knowledge about the museum, it's upcoming exhibitions and Catalina Island history. In addition to various speaking engagements including many Southern California yacht clubs, she has been interviewed for CBS LA Channel 2 News, appeared on "This is LA" and contributed to numerous documentaries, TV shows and news articles relating to Catalina Island history.

Admission is free, seating limited.
Kindly RSVP: https://nbhs.eventbrite.com
For more information, visit the website of the Newport Beach Historical Society.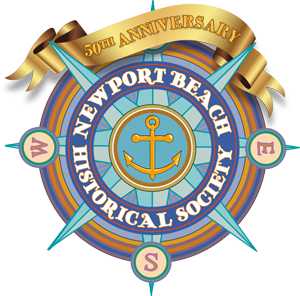 Return to full list >>