Camp Newport Early Bird Discount Deadline
Date:

05/26/2020 8:00 am

Introduction:

Why wait to plan your summer when you can register early and save money?! We have every topic under the sun to keep your child busy all summer long. Our safe, engaging camps offer your child the chance to learn, have fun, and be active.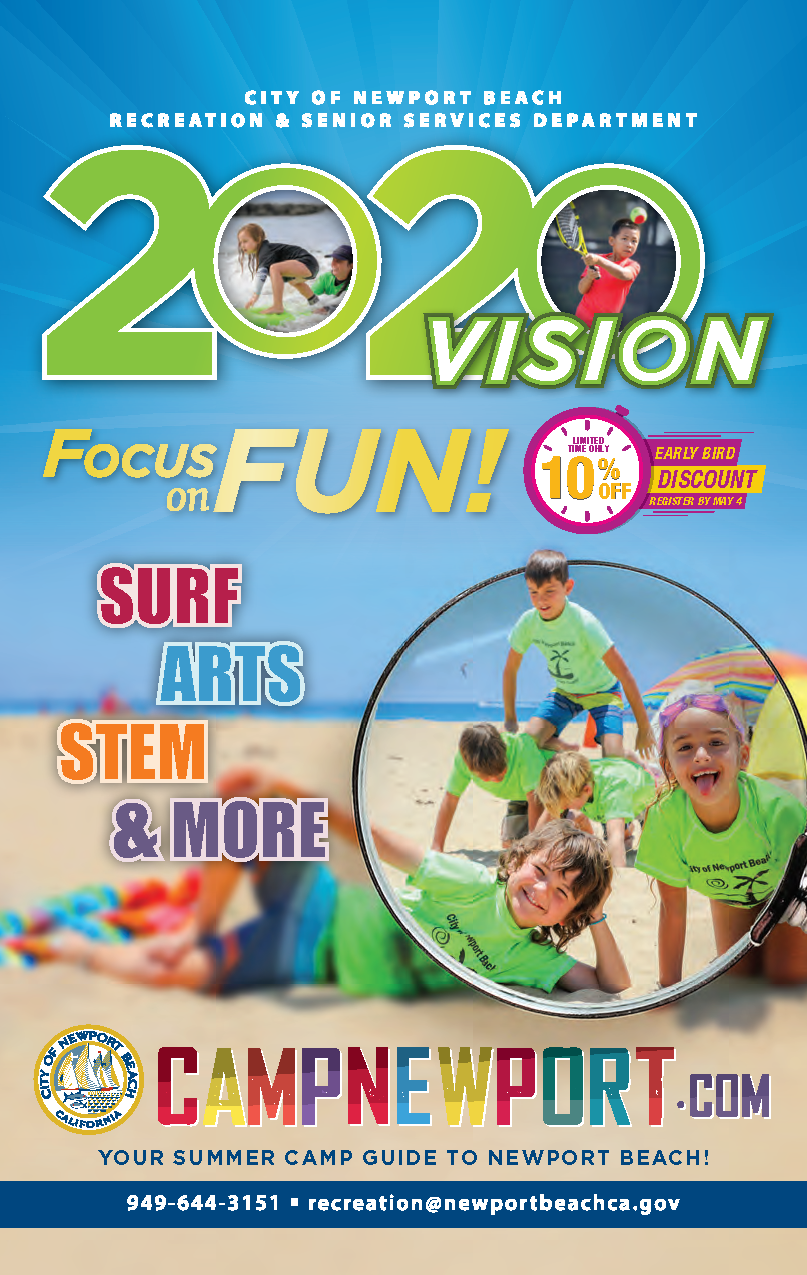 Are you ready to focus on the FUN your child can have in Newport Beach this summer? With over 400 camps to choose from, Camp Newport has just the activity to keep your child engaged all summer long! We have every topic under the sun from sports or science to dance or arts and so much more. For more information and to register, please visit campnewport.com, call 949-644-3151, or email recreation@newportbeachca.gov.
The Early Bird Discount Deadline has been extended! Register by May 26 and save 10% or more.
*Some exclusions apply (City Camps & Swim Lessons do not have Early Bird Discount rates. The discount deadline for Fundamental Chess, OC Tiny Tots, and OC Vaulting remains at May 4. Changes to this list may occur, please check back for updates. )

Return to full list >>