Travel Team by Mike Lupica
Reviewed by Samar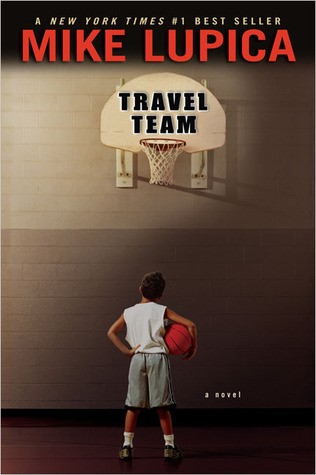 Interested in sports? Trying to find an interesting book to read? If so, I am glad to tell you that
Travel Team , by Mike Lupica, fits both descriptions. It is a book that will leave you wondering
what will happen next. The main character in the book is Danny Walker, a twelve year old
basketball star that is cut from the travel team due to one insignificant reason: his height. Danny
is only 4'10'' but can shoot, dribble, and pass better than anyone on the team. When he was
rejected, Danny wasn't hurt due to the reason why he was cut, but because he had known the
players on the team for the past five years and had played with them growing up. This affected
Danny emotionally because the players on his team became his second family; he had grown
fond of them over the past few years. After being faced with rejection, Danny Walker was able
to react in an inspirational way that will leave all the readers in a state of awe.
Travel Team starts off with the introduction of the main character, Danny Walker. Danny is a
twelve year old talented basketball player. An aspect of Danny's that allows him to stand out
from other players in his grade is his height. Danny is only 4'10'' and this is also a reason why
he gets bullied so much in and out of school. Still, Danny proves to be one of the best basketball
players in his town and is always the favorite player on the team. The book starts off with Danny
practicing for the tryouts for his town's, Middletown, club basketball team, the Middletown
Vikings. Danny has played on this team before but as you advance in age, you have to tryout
over and over again. Danny expects to make the team due to the reasons that he is one of the best
players on the team and that he is already familiar with the coaches. The night before the first
day of tryouts, Danny receives news that the main coach whom he had known for many years
was replaced by Jeff Ross, who is also the mayor of Middletown. After the first day of tryouts,
which Danny thought went fairly well, his dad, former Middletown basketball star, Richie
Walker, shows up in Danny's driveway. This is the first time Richie has seen Danny in over a
year, making the situation a little awkward for the two. Danny's mom, Ali Walker, and Richie
have been divorced for 5 years. This is due to the reason that Richie is an alcoholic, which is also
the reason why his basketball career was ended before he went pro. Richie was driving drunk
one day and his car skidded of the road, resulting in a very bad car accident. Richie was rushed
to the hospital where he needed to get surgery on both of his knees. Unfortunately, Richie was
never able to play basketball again and went into depression, causing him to turn to alcohol for
satisfaction. This also resulted in the divorce between Ali and Richie. Richie and Danny talk
about the tryouts and Danny's chances of making the team. Richie gave Danny some tips and
advice such as to stay confident and play better defense, which is what coaches value the most in
basketball. On the second day of tryouts, Danny felt he played badly and went home unsatisfied
with his performance. The next day, Danny found out that he did not make the team, leaving him
in a state of shock. Later that night, Danny told Richie about his rejection and asked him how to
deal with it. Richie told Danny that he shouldn't give up playing basketball and keep practicing
so he can make it next year. The next day, Danny asked Jeff Ross why he didn't make the
basketball team and Jeff replied by simply saying "He wanted a bigger team." This implied that
Danny did not make the team due to his height disadvantage. Jeff Ross's son, Ty Ross, a good
friend of Danny's and the best 12 year old basketball player in Middletown, tried to comfort
Danny by telling him that he should've made the team. After hearing about Danny's rejection,
Richie talks to Jeff Ross about why Danny should've made the team and Jeff repeatedly brings
up Danny's height. Then, Richie decides to take matters into his own hands and makes a team
where Danny can play on. After introducing the idea to Danny, which Danny whole-heartedly
supports, Richie asked his son to get more players that didn't make the team to play for this new
team. After getting about 8 more people to play, Richie signs his team up for local tournaments
against other middle school teams, including the Vikings. Danny is the team's captain and
starting point guard, since he is the best shooter, passer, and ball handler. At first, the team is not
very good due to the lack of team chemistry. As the season advances, though, the team bonds
and as a result, starts winning more games. The last game the team plays is the Vikings.
Fortunately for Danny's team, Ty Ross broke his wrist a week before the game, giving Danny's
team a distinct advantage. Danny's team ends up winning the game with Danny scoring the final
shot to break the tie. After winning, Danny's team gets the respect it deserved and recognition
throughout Middletown. Over time, Richie and Danny start to bond and spend father-son time
for the first time in Danny's life.
In my opinion, Travel Team is one of the best sports novels out there where the main character
models resiliency. It is an inspiration to all that nothing can keep you from achieving your
dreams and doing what you love. I would give Travel Team a 5/5 stars, which is very rare. I
definitely recommend Travel Team to anyone who loves sports, especially basketball, and is
trying to get their hands on a good book to read.
Return to full list >>