Miss Peregrine's Home for Peculiar Children by Ransom Riggs
Reviewed by Ryan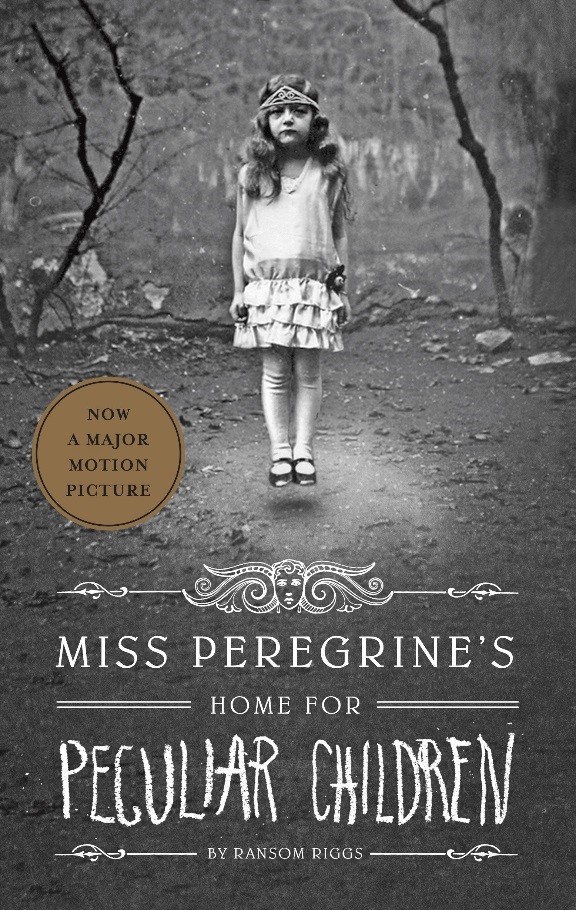 Personally, I would rate this book a 10/10. Miss Peregrine's Home for Peculiar Children is in my opinion an excellent book to read, and I would definitely recommend it. Throughout the book, I never lost interest in reading and enjoyed the whole book thoroughly. Although it is a little confusing at the beginning, the book picks up quickly and is easy to understand. I definitely would not recommend it for younger children, as the book could be disturbing, with scenes of brutal attacks by monsters, bombings, and one weird scene where there are eyeballs lined up in rows of jars.
When the main character, Jacob Portman, is young, his grandfather tells him stories and shows him pictures of peculiar children. When Jacob is fifteen, his grandfather tells him that monsters are after him. The descriptions of the horrible monsters leave an extremely vivid image in your mind of what the issue in the book will be. However, the people around Jacob convince him that these are simply fairy tales his grandfather has told Jacob to scare him. He is eventually convinced that his grandfather has post traumatic stress disorder from World War II and is just going crazy. When his grandfather is killed in an attack by the monsters he described to Jacob, however, it confirms to him that all of the stories of the kids with magical abilities and the monsters were real.
However, no one else believes that his grandfather was killed by a monster. Jacob and his dad travel to Wales, where his grandfather was raised, and try to sort out what happened. There, Jacob meets some peculiar children and time travels to the past, where the action really picks up.
I would highly recommend Miss Peregrine's Home for Peculiar Children because it is an enjoyable read. The storyline is excellent and the book is well written overall. The fight against reality at the beginning of the book is a great introduction, because it brings the reader in and makes you want to read more. The story is constantly changing and there is seemingly always something going on. One of the main reasons I would rate this book 10/10 is because there is so much action and the beginning chapters are not dragged out longer than they need to be to set up the story. The author includes incredible descriptions as well as amazing pictures in the book that help to build up an understanding of the scene, and it makes the book better as a whole.
Overall, this book is a great book to read in your free time, as it is very entertaining and not too difficult to understand. The book follows a bit of a complex plot and it is a bit disturbing at times, so I once again would recommend this for teen readers and definitely not to anyone under the age of 10. Miss Peregrine's Home for Peculiar Children is a well written book and definitely deserves a 10/10 rating. The author has written four sequels to date, and I'm looking forward to reading the next book in the series, Hollow City: The Second Novel of Miss Peregrine's Peculiar Children.
Checkout Miss Peregrine's Home for Peculiar Children from the Newport Beach Public Library.
Return to full list >>