The Fault in Our Stars by Jenny Han
Review by Kaydence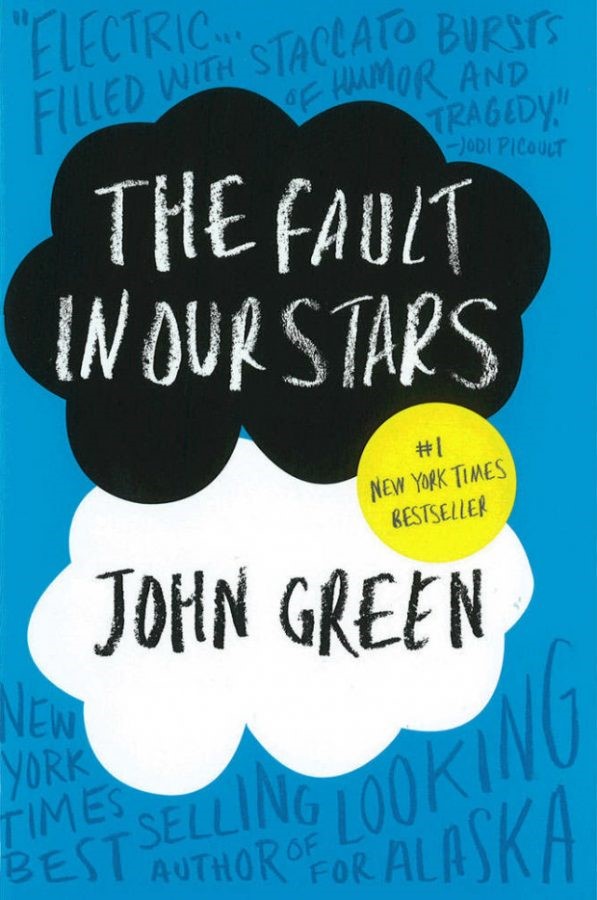 John Green's The Fault in Our Stars is the love story between Hazel Grace Lancaster and
Augustus Waters. Two cancer patients who relate to each other's life experiences. We follow
their journey in finding love and happiness in a world filled with sickness.


The book starts with Hazel's mother making her go to a cancer support group. There she meets
Augustus who is with Issac, a mutual friend. They start talking and Augustus invites Hazel over
to his house. They start talking about their cancer. Augustus's cancer wasn't as severe as
Hazel's. He lost his leg but is cancer free. Hazel is still very sick and has to walk around with
any oxygen tank. Before Hazel leaves she gives him her favorite book An Imperial Fiction, a
story about a girl with cancer that matches Hazel's experience.


The book ends in the middle of a sentence to signify Anna's death leaving the reader without
clearance of the other characters. Augustus is able to get a hold of the author's email address.
The author says he cannot put the ending in writing because he doesn't want the rest of the
world to know. He then says that if they're ever in Amsterdam to stop by.


Augustus takes Hazel on a picnic and tells her that a foundation the grants wishes for sick
children is going to take them on a trip to Amsterdam to meet the author. Hazel realizes her
feelings for him and starts to push him away. She feels she is a grenade and doesn't want to
hurt him when she dies.


After a convincing letter from the author Hazel decides to go to Amsterdam anyway. She makes
Augustus promise that they'll just be friends. When they finally meet Van Houten, the author,
they find out that he is just a mean drunk and it was his assistance emailing them.
They go to the Anne Frank house and it's there that they kiss. Later that night they go on a date
and it's there that Augustus proclaims his love for Hazel. The next day he tells Hazel that his
cancer is back and this time it's all over his body.


When they get back Augustus slowly gets worse. Hazel realizes their roles have shifted now,
he's the grenade. Augustus realizes this too and asks Issac and Hazel to write eulogies for him
so he can "attend" his own funeral. Hazel's eulogy is about how grateful she is for their short
love. A few days later Augustus passed.


Van Houten shows up to his funeral. He tells her the fate of the rest of the characters but Hazel
is too upset to listen. Issac tells her that Augustus and Van Houten still emailed even after
Amsterdam. When she finds Van Houten again he gives her their emails. In one Augustus talks
about how he feels about hazel. The book ends with Hazel reading it.


This book is an incredible love story. John Green is able to turn such a heartbreaking story into
a story filled with life lessons and the importance of any strong relationship no matter how short
it is. It is an inspirational story that I would recommend to anyone.


A few things I didn't like were the parts that weren't necessary and just made the story longer. I
also felt that Augustus's cancer experience wasn't described very much and since that is such
an important part of his life it should have been talked about more.


Overall this book was really well written and entertaining. I give it a 9/10 and recommend it to
anyone who is looking for a good teen romance.
Checkout The Fault in Our Stars from the Newport Beach Public Library.
Return to full list >>