Washington Black by Esi Edugyan
Review by Yoojin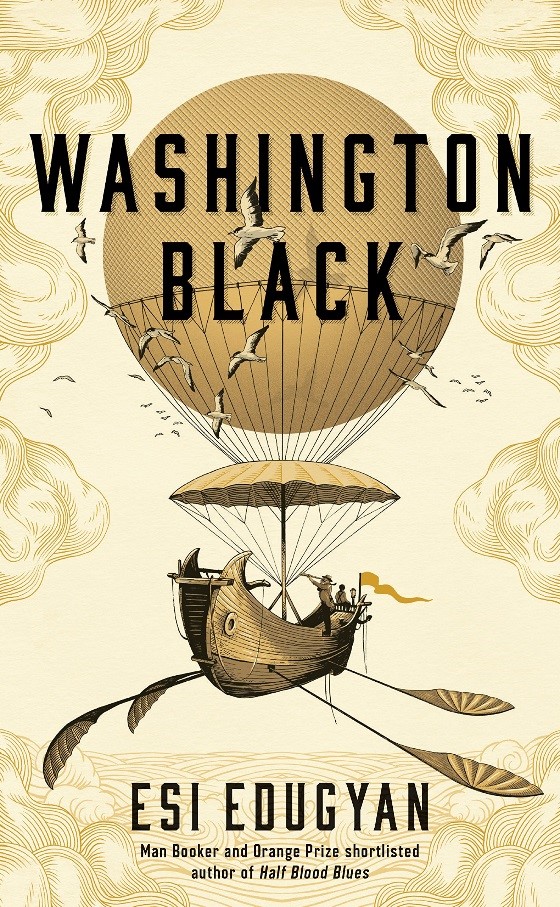 Esi Edugyan's historical narrative Washington Black presents the eye-opening adventures of George Washington Black from a black field slave in Barbados in the early 1800s to a grown Black man trying to take a hold of his past. Waking up to unfathomable violence and screams of the other slaves on the sugar plantation throughout his entire childhood, Washington Black (Wash) becomes terrified when his master's brother Christopher Wilde chooses him to be
his manservant.
However, he discovers that Christopher Wilde (whom he calls Titch) is a naturalist, explorer, and abolitionist – soon enough, Titch is introduced to a vast world beyond his imagination. Upon revelation of his exceptional drawing skills, Wash becomes Titch's personal assistant throughout his bizarre scientific ventures, and his position separates him from his past life in the fields and the slaves still toiling below the master's house. But when a white man is found dead and Washington finds a bounty placed on his head, he is forced to escape the plantation with Titch. From the Caribbean to the Americas and from the frozen North to London and Morocco, Wash runs around the world for his life.
Emotionally and mentally accompanying this fictional, yet so real, character along his
dangerously fascinating journey, readers feel his adrenaline and pain every step of the way.
While depicting the sad truth of a cruel and unjust society, this narrative also portrays a
connection between contrasting characters who can finally see each other as human and family.
As the world looks down upon and tries to separate Christopher Wilde, a white innovative
explorer from a wealthy and sophisticated family, from George Washington Black, a black slave
with a permanently scarred face, the two men still end up standing face to face with each other
– regardless of the direction the novel takes.
A story centered around a Black man fleeing and searching for himself at the same time,
it enlightens readers of the cruel history of Black people – on a global scale. Personally, as I
saw slavery's existence in every country's past and Wash's inability to give himself an identity
with his color and face (even years after his escape from Barbados), I became more aware of
how large-scale and destructive discrimination and slavery were and still are. Even Wash's
fluency in formal English and his illustrations is not accepted by any society he finds himself in.
He devotes to and presents his brilliant scientific ideas and achievements, only to have them
credited under another white scientists' name.
However, such experiences do not only portray the historical significance of Wash's adventures; as they encompass feelings of love and betrayal, redemption and acceptance, and destruction and recreation, Wash's life also illustrates the complexity of human psychology. And, going through the mind of a black man constantly in search of his own identity and purpose in the world, readers find themselves in his shoes questioning their own identities as well.
I recommend this book to anyone who is willing to fall off a flying balloon and climb into
an underground hideout from an open coffin in a cemetery – all within a bizarre historical
adventure. I rate this book a 9/10.
Checkout Washington Black from the Newport Beach Public Library.
Return to full list >>