Into the Black Nowhere by Meg Gardiner
Review by Alexandra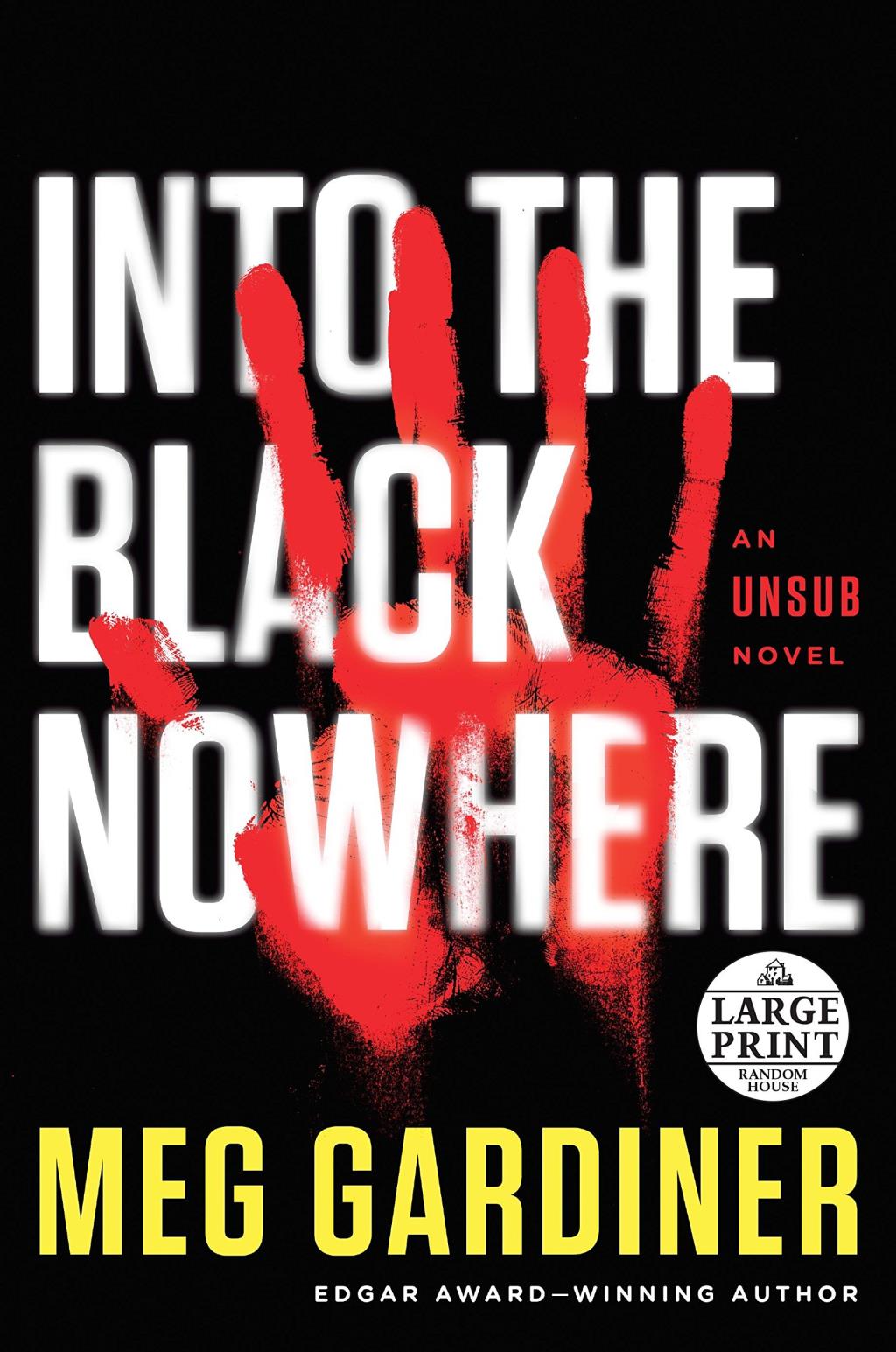 The intriguing novel, Into the Black Nowhere begins at Caitlin Hendrix's inception at the BAU in Quantico. An effective murderer lives in his psychotic speculation that the women he extracts are dolls and manifests this fantasy through the eyes of polaroids.. Not only is his collection priceless but happens to satisfy his uncanny need for control that escalated from killing the minority to killing humanity. Caitlin as the newest edition to the BAU uses her critical analytical skills and past traumas to apprehend a dashing serial killer.
The close knit gossip of a miniscule town in Texas raises to the FBI's knowledge when
a woman is reported missing on a chilling Saturday evening. Days follow and zilch until a piece of blood decorated cloth is found and leads to an alternate victim. Her pose was more alarming than her state. Found in a revealing white gown seemingly awaiting a true love's kiss unburdened by the forest surrounding her. The female's delicate hand had been draped over her chest, a usual sign of remorse from the predator but this was hardly an act of remorse in this case. A magnetic serial killer was born, or Caitlin had been under the impression the staged killings had only occurred twice.
The majority of the narrative is held together by control. Not only from the killer's perspective but also from Caitlin's. Hendrix had suffered through a past trauma involving her father's issues being passed onto her like a tradition. The drive for control rushed through her veins quite literally. The control of a life such as one's own was compelling, even thrilling but the control over others captivates a being to become a vampire, a drop of blood is never enough.
The killer continued to believe he could outsmart Hendrix beginning with charm and ending with an interstate chase. Little does he know his veil of an ordinary life won't hold for long. His weakness of location will soon slip up and he becomes unable to drop a tail. He again has to outsmart a talented FBI rookie that made his life a whole lot harder.
A question the UNSUB repeatedly asks himself is why did they have to target him. Women go missing and the case goes unnoticed everyday. Why did they have to disturb his sanctuary, his peace in the world of chaos giving a choir, uniting them with one word, control.
Into the Black Nowhere never fails to raise my heart rate and emerge me into the chase. I continued to believe that for a millisecond I could drop my guard but the intense twists and turns left me devouring this murder mystery. Catching the killer through the information I had, situational irony occurring countless times I was thrilled to step in the shoes of an agent from the Behavioral Analysis Unit. I would definitely recommend this exceptional read to both a young adult audience along with the general adult audience.
Checkout Into the Black Nowhere from the Newport Beach Public Library.
Return to full list >>