Twelve Pillars by Chris Widener and Jim Rohn
Review by Christina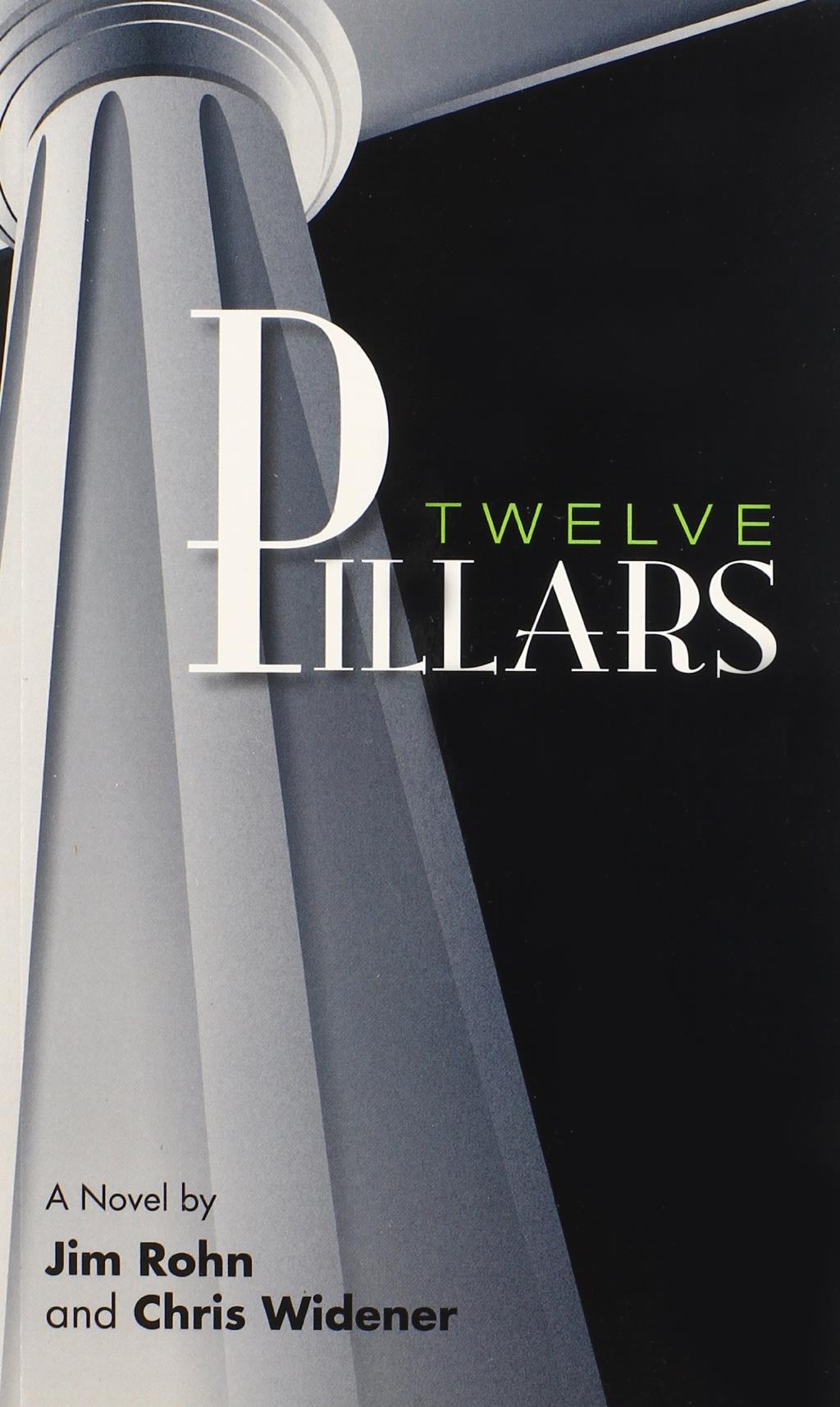 One day, on the way to his sales meeting, Michael Jones' car broke down in the middle
of the woods. Lost and alone, he trudged through the hills until he stumbled upon a
mansion that stretched at least 500 feet along the roadside. There, he met Charlie, an
old man brimming with jewels of wisdom who shared with Michael the secrets to
success: the Twelve Pillars.

Stereotypical of the working class, Michael was a 40-year-old, ordinary guy with an
underpaid job. He lived with a wife he no longer felt connected to and two kids he barely
saw. Though he worked hard, he found it difficult to be successful. After fixing Michael's
car, Charlie began to bestow Michael the wisdom he had gathered from his years as a
millionaire's gardener. Here are some of my favorite pillars that Charlie shared.

Pillar #3: Time, effort, and imagination must be summoned constantly to
keep any relationship flourishing and growing.
Maintaining relationships is like maintaining gardens. You need to put time into taking
out weeds and spikes in your relationship.

Pillar #4: The major reason for setting a goal is for what it makes of you to
For instance, it doesn't matter if you get a million dollars. The skills you learned that led
you to get the million dollars is the true treasure. Write down your goals. It doesn't
matter if you never accomplish them. It is the journey that makes you who you are, not
the end result. If you can accomplish it once, you can accomplish it again.

Pillar #6: Don't join an easy crowd; you won't grow. Go where the
expectations and the demands to perform are high.
You are the average of the five people you surround yourself with. You need to analyze
your current situation. Who are your friends? What do you guys do together? What
influence are they having on you? If you notice that you are influenced by those who
surround you, and you don't like what you are getting, stop what you are doing. It is
hard to say goodbye, but a lot of times in life you will have to make that decision if you
Pillar #7: Formal education will make you a living. Self education will
Successful people do not simply go to college and stop learning. They are constantly
replenishing knowledge and drinking wisdom from books and podcasts. Never stop
learning. Never stop reading.

Pillar #8: One key to influencing others is to have others perceive you as a
person of talent and virtue.
For others to perceive you as a person of talent and virtue, you must become a person of
talent and virtue. Be kind, be generous, be trustworthy.

Pillar #12: Live a life that will help others spiritually, intellectually,
physically, financially, and relationally. Live a life that serves as an example
of what an exceptional life can look like.
Leave a legacy behind. On your deathbed, you want to feel like you not only
accomplished a life of wonder but also helped others do the same.
I would rate Twelve Pillars a 10/10. This is an invaluable book of wisdom that everyone,
not only teenagers, should read. I listened to Twelve Pillars as an audiobook, and it was
the perfect story to play while participating in mindless activities. This is no ordinary
advice book; it teaches you how to apply these lessons to your life just like how
40-year-old Michael did to his. This book is the perfect spark to productivity. Be
prepared for inspiration!
Return to full list >>