Coraline by Neil Gaiman
Review by Valeria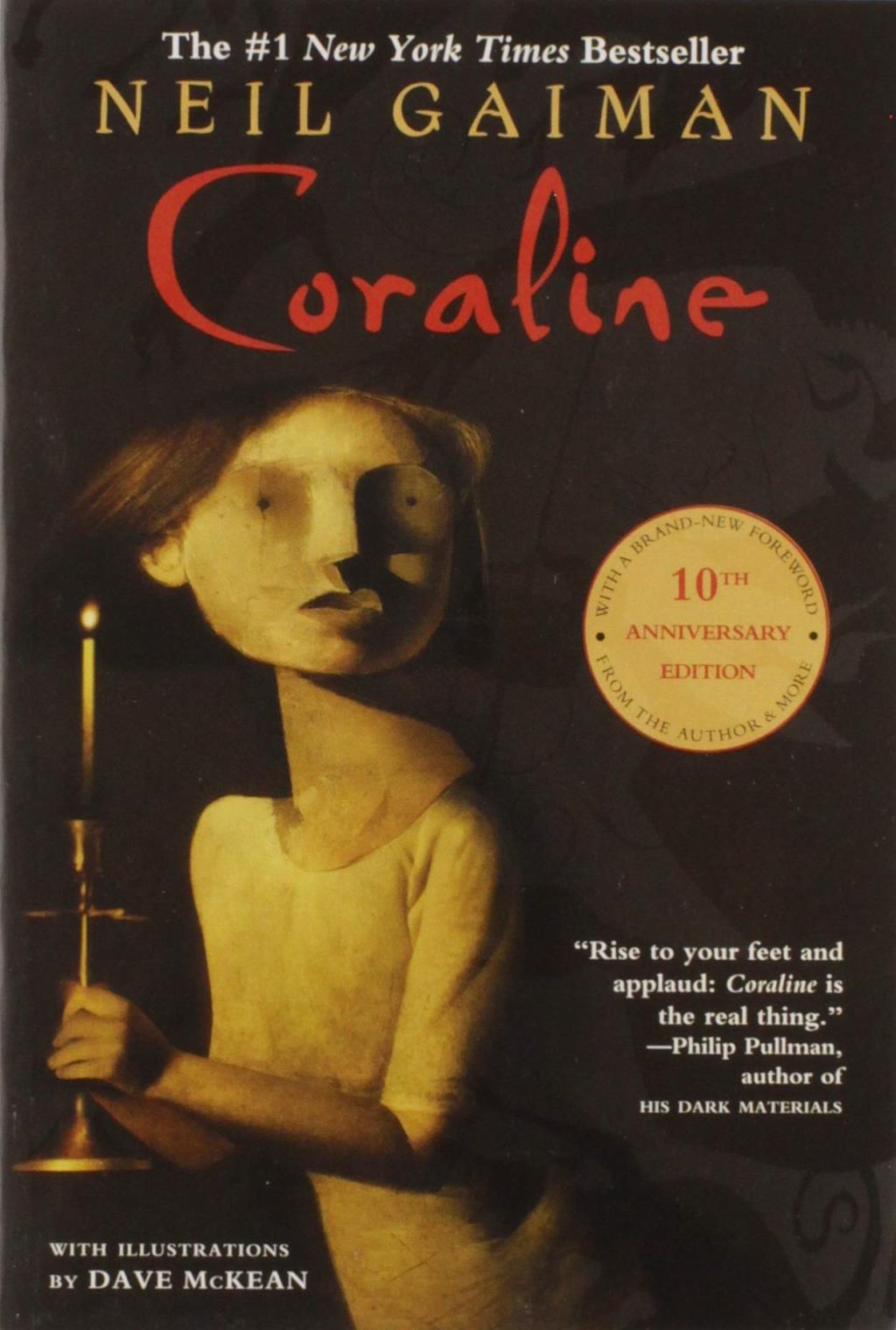 Book "Coraline" by author Neil Gaiman is a fiction that follows a story of a girl Named Coraline. Coraline and her parents moved into the old house with two other flats at the end of the summer break. Down stairs Coraline met Miss Spink and Miss Forcible who had many dogs and were ex theater dancers. Upstairs lived an old man, Mr.Bobo and he trained mice for the show. Caroline's parents always worked from home so she always would go explore the old house. Coraline met her new neighbors. Coraline also meets a black cat that doesn't show any interest in meeting her at all. After that Coraline discovers a strange door in the attic. Coraline asks her mother to give her a key to the door only to find out it was bricked up. One night Coraline saw a shadow that led her to the door that was bricked up. But this time it was open and had a long corridor. What's behind the next door?
I watched the movie "Coraline" and i thought i should read the book. This book has a mysterious horror plot to it. The book seething is amazing too, foggy rainy summer in the huge old house. Caroline's neighbors have such good writing and a backstory for them. Book"s chapters always end up on a cliffhanger that makes you keep reading. I finished this in a couple of days ! Let's talk about the themes of the book. One of the themes of the book is appreciating what you have. At the beginning Coraline is so bored of her own parents and their food that she tries to escape the world she lives in. Coraline's strong imagination helps her to discover strange things about the house and her neighbors. By losing what she loves the most was able to understand how to appreciate what you have.
I recommend everyone to read this book because you will start to appreciate things you have in your life more than you had before.
Return to full list >>