The Shadows Between Us by Tricia Levenseller
Review by Jaden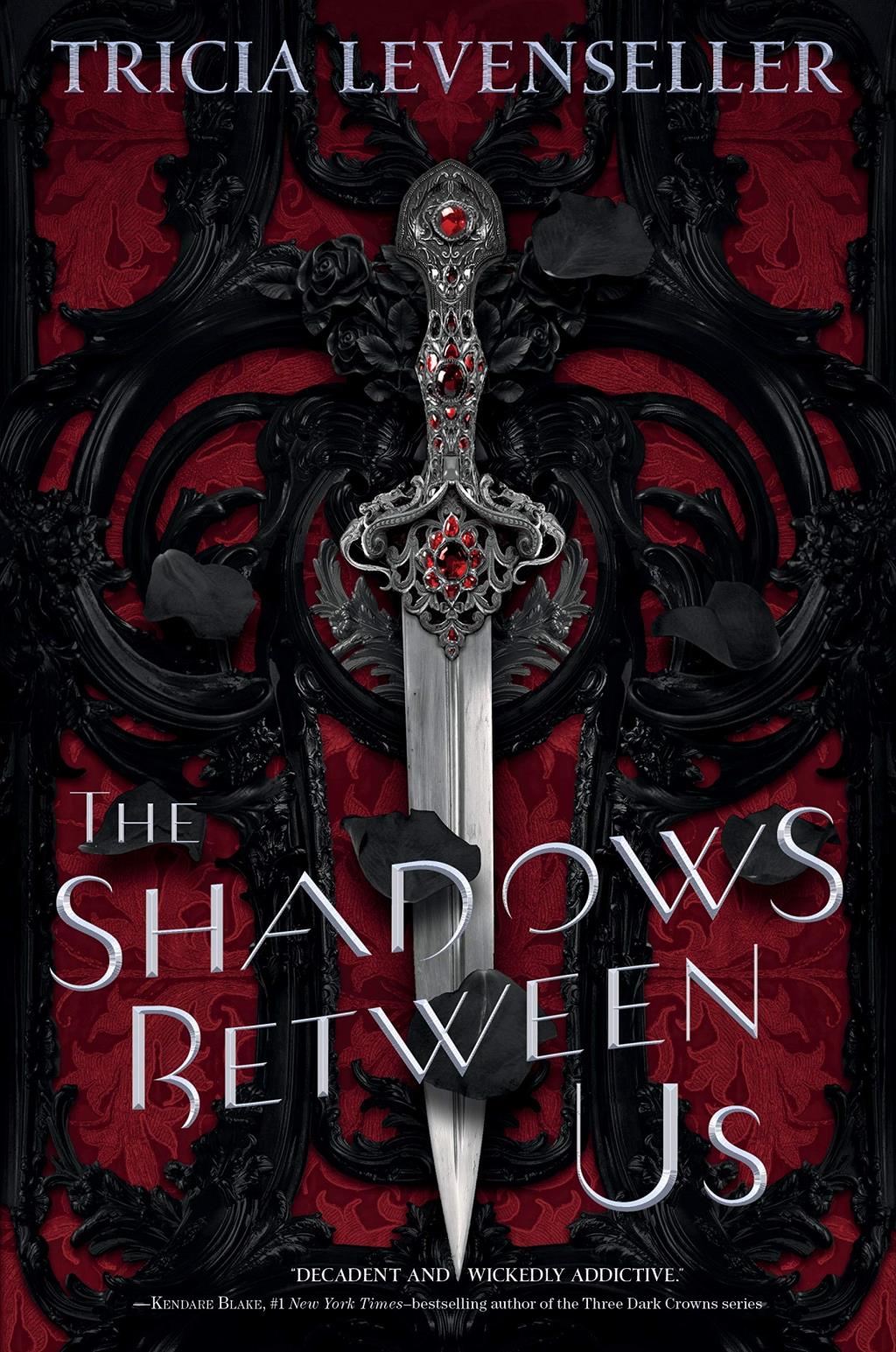 This novel is about an ambitious young girl who thirsts for power and recognition. Neglected and treated as an after thought by practically everyone in her life, Alessandra has had plenty of time to devise a complex plan to become the most influential person in her entire kingdom. All she needs to do is make the mysterious and untouchable Shadow King fall in love with her, marry him, and then murder the poor fellow on their wedding night. She believes her plan to be quite simple, that is until she actually meets the infamous king. Alessandra realizes that perhaps killing such an intriguing and lovable man might be a little more challenging than she had thought. As Alessandra's feelings begin to change, she becomes aware that someone else is trying to assassinate the king. Alessandra must decide what to do with her new feelings for the king and whether or not she will let someone else make the kill.
This book is a fast read. It is action packed, but also filled with sweet and romantic scenes between several of the characters. One thing I really appreciated about this book was how it portrayed the main character's experience as a woman. The book addressed many issues that apply to gender, specifically how societal expectations differ for young women than they do for men. Despite the environment, Alessandra went against the gender stereotypes and became her own person. Not only was she able to find herself, but she helped other woman break out of the mold society forced them into. I enjoyed reading about how Alessandra actively fought gender stereotypes and did all she could to help other women become the strong and empowered women they were meant to be.
Alessandra was incredibly independent throughout the story. She took her fate into her own hands and fought for what she wanted. She did not sit around and wait for opportunities to find her, but rather sought them out and even created them for herself. She did not expect anyone else to help her and remained independent and strong, fiercely advocating for herself. Her actions were admirable and set a great example for young female readers by encouraging them to fight for what they want.
Finally, another aspect I enjoyed was the healthy relationship between the two love interests. A lot of books I've read center around extremely toxic relationships where one person holds all the power (usually the male) and the other plays the submissive role (usually the female). The relationship in this book, however, was the exact opposite. The characters' relationship was completely equal, both of them valuing and respecting each other's opinions. It was refreshing to read about a healthy relationship, one that I think would set a good example for young readers.
I definitely recommend this book. It is filled with unique and strong characters. It is a definite page turner. Please enjoy!
Checkout The Shadows Between Us from the Newport Beach Public Library.
Return to full list >>