Champion by Marie Lu
Review by Hannah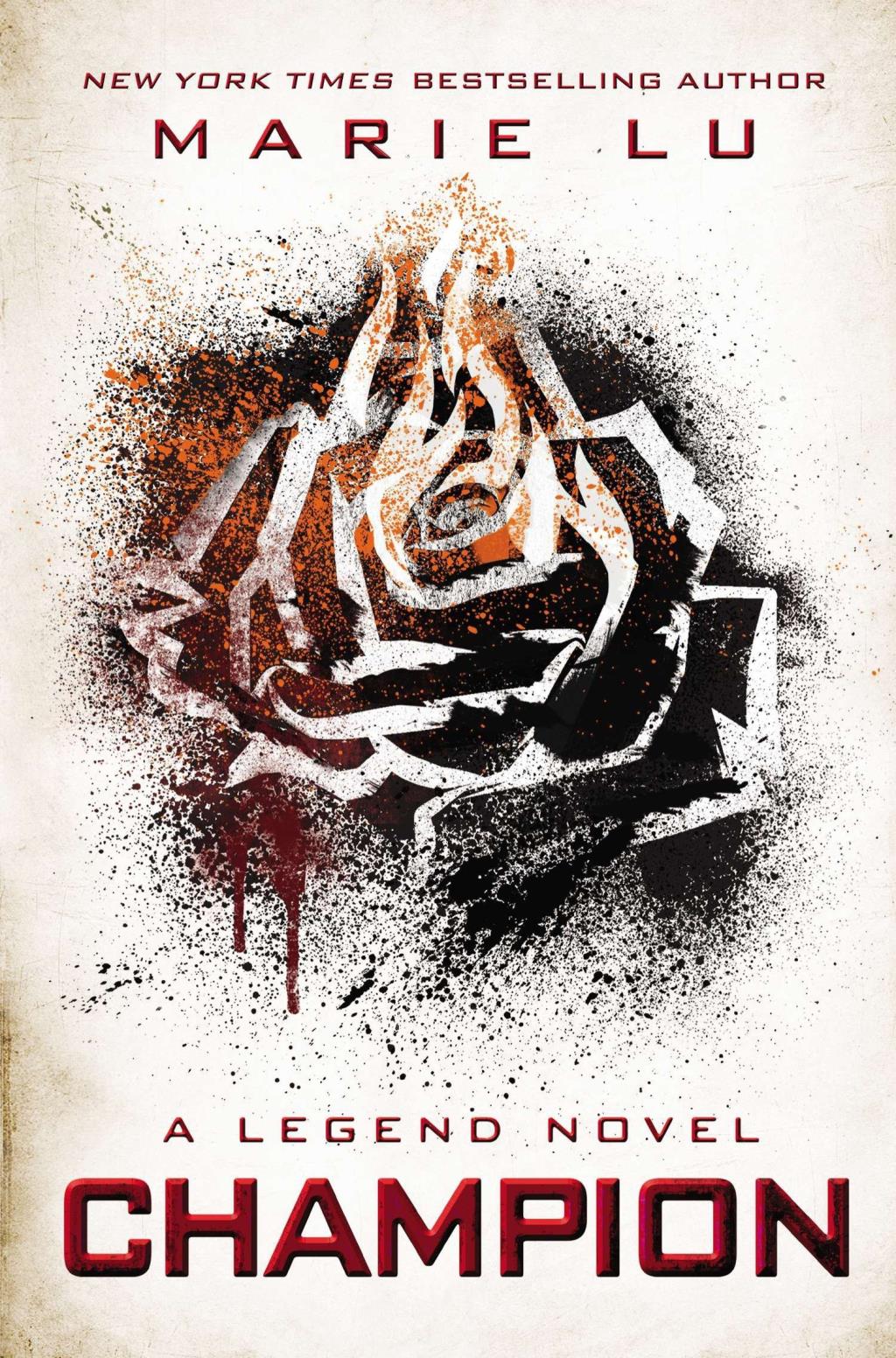 In the final novel of Marie Lu's debut trilogy, Champion concludes Day and June's stories in an epic finale. Having been diagnosed with a terminal brain illness affecting his hippocampus in the previous novel Prodigy, Day now suffers from extreme headaches that often leave him in excruciating pain, or worse, passed out and in the hospital. Day and his younger brother Eden now live a quiet life in San Francisco with a caretaker to watch over the two, making sure they both are doing mentally and physically well. Meanwhile, June Iparis is working under Anden Stavropoulos as a Princeps-Elect in training, so she is constantly occupied with trying to help him run the Republic as his second in command. At the moment, her biggest task is trying to reunite the different countries, while the Republic has to deal with the plague that has continued to kill thousands. After months of no contact with him, June is asked to request that Day allow Eden to become a test subject for the plague, as he is the only way to get the cure that will allow the Republic to gain new allies in its war against the Colonies. However, Eden is the closest one to Day's heart and would never be given up willingly for testing. June must convince Day to allow his brother to be tested - essentially having to decide between preserving their already delicate relationship or saving the entirety of the Republic.


This fiery finish to a legendary trilogy fully encapsulates the extent of Lu's prolific writing, showing her true ability to capture emotions and construct a fully formed world with three-dimensional dynamic characters who have multifaceted personalities and complicated lives. Readers, absolutely hooked to the characters in this series, have an extremely enjoyable final book to consume.


Champion examines the relationship between June and Day even deeper, and tensions are stretched to see just how far they can go. Despite Day's declining health, he manages to rationally consider both sides while protecting his brother to the uttermost of his ability. Day's persistence and willingness to defend those he loves regardless of the amount of debilitating emotional and physical pain he endures is honorable and inspirational to all those reading. Logically, Day should've given up his brother, but humanly, he did not want to as his brother was all he had left after his whole family tragically died. Furthermore, June's openness to consider every solution in spite of the consequences truly showcases her dedication to every cause she selflessly devotes herself to. The many other side characters introduced are mostly sympathetic ones whose stories simultaneously engulf the reader's attention.


Champion is the perfect conclusion to Marie Lu's spectacular debut series, quenching the reader's thirst for the culmination and finale of June and Day's lives. In order to understand the full picture of the universe the author has drawn out, it is crucial that the reader picks up this book to find out what happens to perhaps two of the most fascinating characters ever written, June and Day. Ultimately, Champion is the perfect way to end Lu's monumental series, and anyone who enjoys dystopian fiction will unquestionably love it.
Check out Champion from the Newport Beach Public Library.
Return to full list >>