City Spies by James Ponti
Review by Rylee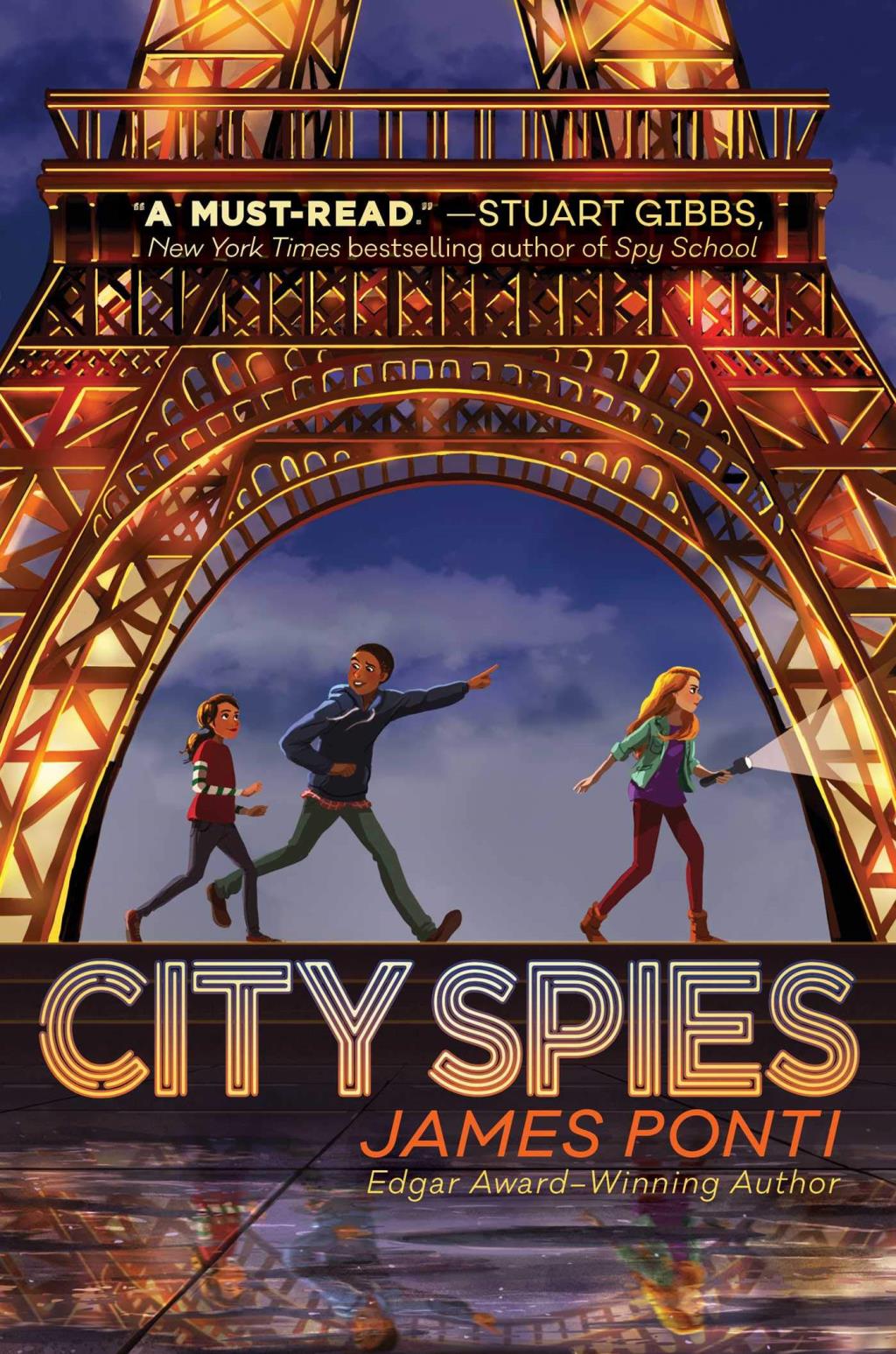 I am reviewing the book City Spies, by James Ponti, because it is one of my all-time favorite books. The main character in this novel is a 12-year-old foster child named Sara Martinez, later known as Brooklyn. She is a hacker who is out for justice, and she starts this mission for justice by hacking into the New York City foster care system to expose her foster parents for neglecting their foster children and spending the foster care money on themselves. This causes her to find herself in a juvenile detention facility where she is about to face years without computers. Then Mother, a British spy, lies to get her released so she can join his secret M16 agency in Scotland, which Sara later names City Spies.
City Spies are five kids from various parts of the world. Brooklyn (aka Sara Maria Martinez) is 12 years old. She was born in Vega Alta, Puerto Rico, and her special talent is hacking. She is suspicious of others and is good at acting dumb. Paris (aka Salomon Omborenga) is 15 years old. He was born in Kigali, Rwanda, and his special talent is survival skills. He is very cautious and uneager to jump head-first into danger. Sydney (aka Olivia Rose) is 14 years old. She was born in Bondi Beach, New South Wales, Australia, and her special talent is field ops-highly resourceful and creative. She has leadership skills and is usually the alpha of their missions. Kat (aka Amita Bishwakarma) is 13 years old. She was born in Monjo, Nepal, and her special talent is cryptography. She usually keeps to herself, and she is highly intelligent, even though she doesn't seem to notice when she is acting rude. Rio (aka João Cardozo) is 12 years old. He was born in Rio de Janeiro, Brazil, and his special talent is street magic. He is easy to laugh at with his desire to be the alpha during their missions, but whenever he is in charge the missions always seem to epically fail.


At their base in Scotland, the Farm, the City Spies hone their skills. Sara must prepare for their upcoming mission in a rush, because she was recruited to replace a former member of the group. This mission leads Sara to Paris for an international youth summit, where she will hack into a rival school/former teammate's computer to try to prevent them from winning a million euros, dangle from a building thirty feet in the air, and try to stop a villain to protect a national-level asset.


Along the way, these kid spies will learn the true value of teamwork and friendship, while forming bonds that will never break. It is exciting and funny to read about their ups and downs as a team, while they get into arguments that could change the outcome of their mission.


This is a thrilling novel that I highly recommend for other teen readers who enjoy hilarious mysteries with young, intelligent protagonists. I rate this book at a 10/10.
Return to full list >>