Did you know?
You can register your email address and have this information and more delivered directly to your inbox. It's easy to create an account and there are a variety of topics to select from to stay informed of what's happening at the City.
Homeless Services Community Forum Series Kicks off Monday, Sept. 12 at 6 p.m.
The City is presenting a series of free, one-hour public forums featuring agencies that work closely with our staff to provide services for people experiencing homelessness in Newport Beach.
The first forum will be Monday, September 12 at 6 p.m. in the Civic Center Community Room, 100 Civic Center Dr., featuring City Net.
Jessica Bruce, director of outreach and engagement, and Valerie Carter, supervisor of the Newport Beach team, will present an overview of City Net's services, outreach strategies, and role in housing and sheltering people experiencing homelessness.
Other forums will be October 19 and November 16.
If you would like more information on the community forums or the City's efforts to reduce homelessness, please contact Homeless Coordinator Natalie Basmaciyan at 949-718-1991.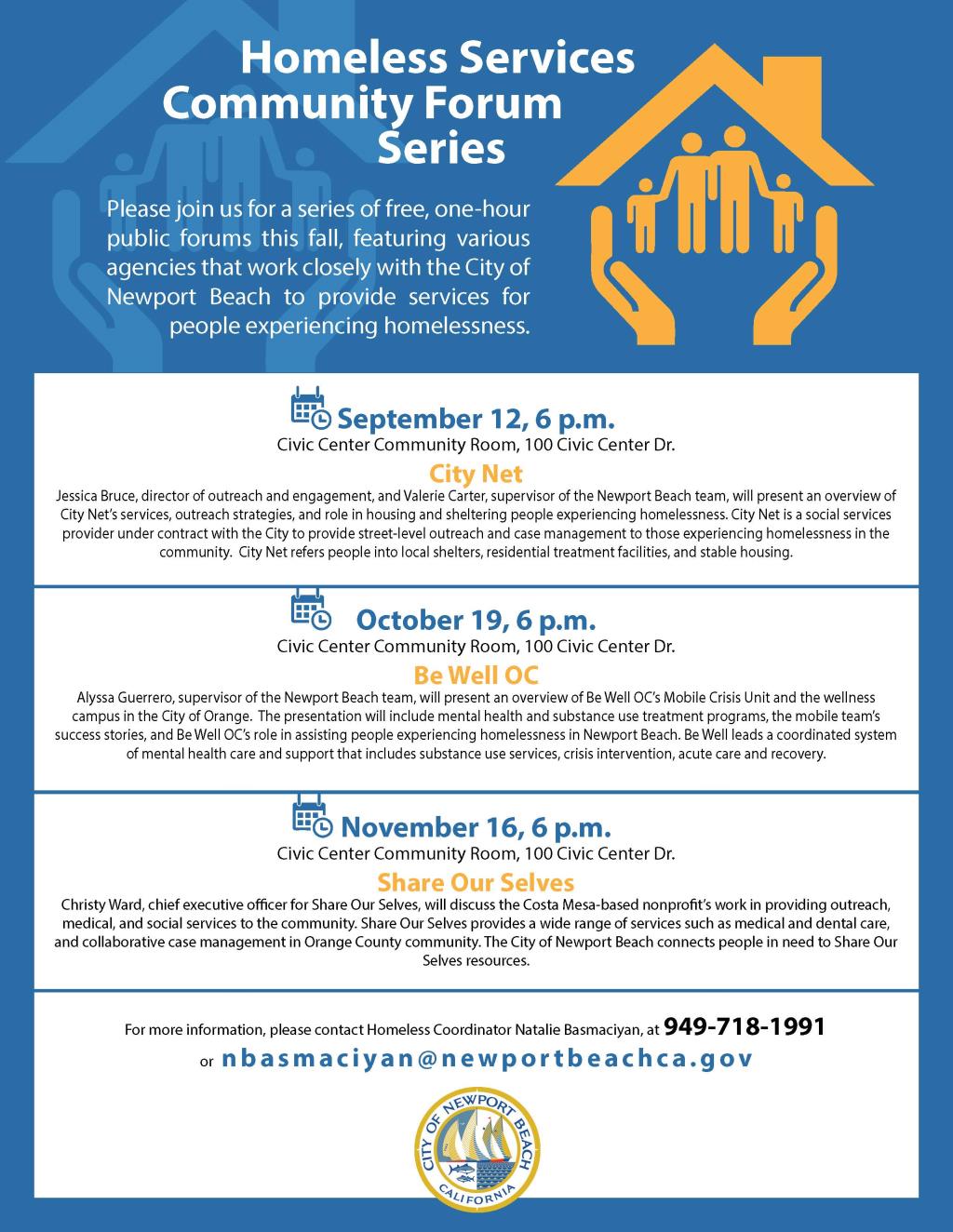 Return to full list >>