GENERAL MUNICIPAL ELECTION - NOVEMBER 3, 2020
The City Clerk is the local elections administrator and coordinates with the County of Orange in the conduct of Municipal Elections. This includes, but is not limited to, the preparation of necessary resolutions calling for General and Special Municipal Elections and declaring the result of the election, the coordination of the candidate nomination process and the receipt and processing of initiative, referendum and recall petitions. Regular elections are consolidated with statewide elections, scheduled on the first Tuesday of November of even-numbered years to fill expired City Council terms. All election services are provided according the California Elections Code.
FPPC Fact Sheet for Candidates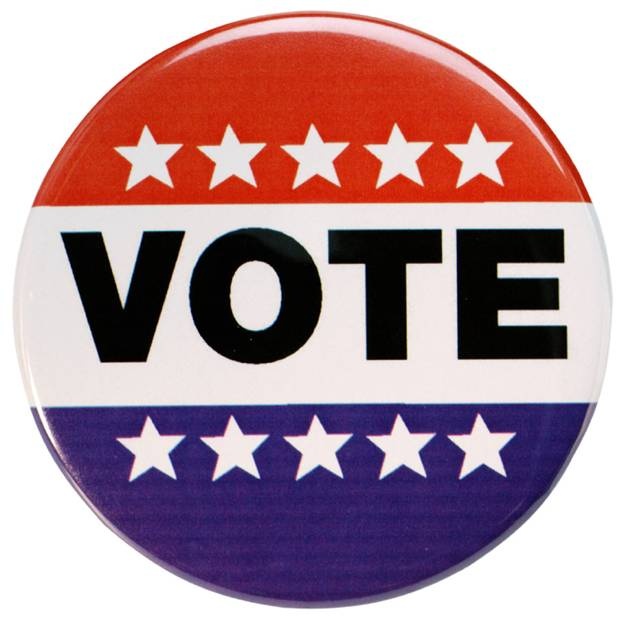 =============================
Seats up for election in the City of Newport Beach:
City Council - 3 Seats in Districts 2, 5 and 7
[map]
=============================
ADDITION OF HARBOR COMMISSION TO THE NEWPORT BEACH CITY CHARTER
Shall the Newport Beach City Charter be amended to add Section 713 to the City Charter, establishing the powers and duties of the Harbor Commission and making the Harbor Commission a City Charter designated Appointive Board and Commission?
=============================
=================================
VOTE CENTER AND BALLOT DROP BOX INFORMATION

=================================

CURRENT CONTRIBUTION LIMIT

Pursuant to Chapter 1.25 of the Newport Beach Municipal Code,
the current contribution limit is $1,200.

=================================
ELECTION CALENDAR
MAY 12, 2020

CITY COUNCIL ADOPTED THE FOLLOWING RESOLUTIONS:

MAY 18, 2020

MAY 19, 2020 -
MAY 28, 2020

MAY 26, 2020

MAY 27, 2020 -
JUNE 5, 2020

EXAMINATION PERIOD FOR THE DIRECT ARGUMENTS

JUNE 5, 2020

REBUTTAL ARGUMENTS DUE

JUNE 6, 2020 -
JUNE 15, 2020

REBUTTAL ARGUMENT REVIEW PERIOD

JULY 13, 2020 -
AUGUST 7, 2020

DECLARATION OF CANDIDACY/NOMINATION PAPERS

AUGUST 10, 2020

REGISTRAR OF VOTERS TO EMAIL MEASURE
LETTER DESIGNATION

AUGUST 13, 2020

SECRETARY OF STATE TO DETERMINE ORDER OF NAMES
ON BALLOT

OCTOBER 5, 2020

FIRST DAY

VOTE-BY-MAIL

BALLOTS ARE AVAILABLE

OCTOBER 19, 2020

Is your voter registration info up-to-date? Update your voter registration here

Did you miss the deadline to register to vote? You can still register to vote by visiting the Registrar of Voters Office. For more information -

ocvote.com/conditional-voter-reg

OCTOBER 24, 2020

FIRST DAY VOTE CENTERS ARE OPEN

NOVEMBER 3, 2020

ELECTION DAY (VOTE CENTERS OPEN AT 7 A.M. AND
CLOSE AT 8 P.M.)

You can also drop off your vote-by-mail ballot at your nearest polling place on Election Day - ocvote.com/lookup
============================
CANDIDATES FORUMS
Event/Host

Location

Date/Time

West Newport Beach Assn. Candidates Forum

Zoom Meeting

Send us an email and we will send you a link

September 16, 2020

6:00 p.m.
Event/Host
Location
Date/Time

OASIS Senior Center
Candidates Forum

OASIS Senior Center -
801 Narcissus
Corona del Mar 92625


October 2, 2020
10:00 a.m.
walt@howald.us
====================================
Newport Beach Municipal Code Section 1.16.050 - Use of the Official Seal
A. The official seal of the City of Newport Beach shall only be used for the official business of the City of Newport Beach, its City Council, boards and commissions, committees, officers or departments, except upon approval of the City Council by ordinance or resolution. Except as expressly provided herein, no person, other than the City of Newport Beach, shall reproduce, use, allow to be used, give away, sell, or distribute the official seal of the City of Newport Beach.
B. As used herein, the term "official seal of the City of Newport Beach" shall mean: (1) the seal defined in this chapter as well as any design which is an imitation of said seal or of the design thereof, or which may be mistaken for the seal of this City or the design thereof; and (2) any cut, facsimile, or reproduction of said seal.
C. As used herein, "use" of the official seal of the City of Newport Beach shall include the depiction of the official seal of the City of Newport Beach in any picture, photograph, or visual representation, whether it is a direct depiction of the seal or the seal is included in the background.
D. As used herein, the term "official business" shall include: official communications that reflect a position or policy of the City Council; the placement of the City seal on City owned/leased property, City uniforms or City signs; communications from City employees related to matters which the employees are working on for the City; and communications that do not set forth a position or policy of the City such as proclamations, constituent services, thank you cards and letters of condolence. As used herein, the term "official business" shall not include any of the following uses: commercial; or noncommercial including, but not limited to, nonprofit, malicious, political, including, but not limited to, the support of or opposition to any person seeking an elected office or any ballot measure, religious, educational, fundraising, personal or secular. (Ord. 2015-27 § 1, 2015: Ord. 1582 § 2, 1974)
====================================
Voter Registration:
Voter registration applications are available in the City Clerk's Office from 7:30 a.m. to 5:30 p.m., Monday through Thursday, and 7:30 a.m. to 4:30 p.m. on Friday. Applications are also available online at the Orange County Registrar of Voters (ROV) website at: www.ocvote.com.
You May Register to Vote in California if:
You are a United States citizen at the time you register

You are a resident of California

You are at least 18 years of age on or before the date of the next election

You are not in prison or on parole for a felony conviction

You have not been judged by a court to be mentally incompetent
Voter Registration Deadlines:
In California, the deadline to register to vote for an election is 15 days before each local and statewide Election Day.

You will need to re-register to vote when:
You move

You change your name

You change your political party choice