How can I apply?
Click here for the application and more information on requirements. The City has created a dedicated team of Building, Fire, Planning, and Public Works staff members to quickly review your application and identify any concerns.
Note: Separate authorization will be required from the Department of Alcoholic Beverage Control (ABC) for any changes to alcohol licenses.
Submit by uploading your completed application package electronically here.
For any questions, please contact the Community Development Department at CDD@newportbeachca.gov or 949-644-3200.
Supporting the Reopening of Businesses and Religious Institutions: What may be permitted?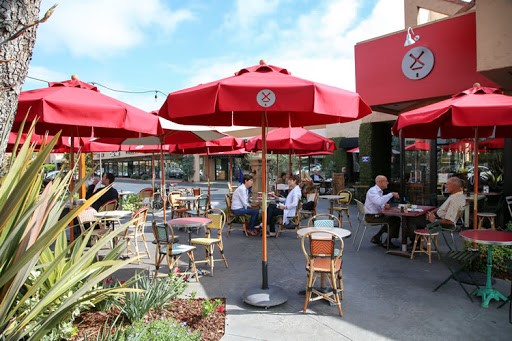 Safe spaces for "curbside" pick-up
Take-out windows
Outdoor space for business uses
Extended banner permit approvals
Expanded seating areas for religious institutions
Other uses or physical modifications to business locations
Who is eligible to apply?
Commercial businesses and religious institutions
When is it effective?
Effective with the adoption of Emergency Ordinance No. 2020-005 on May 26, 2020, and as soon as County/State guidance allows uses to reopen. Please refer to the Guidance Letter for Modified State 2 Reopening from the Orange County Health Care Agency, dated May 19, 2020.
The program is designed to run through the duration of the local emergency declaration unless otherwise rescinded earlier by the City Council.
More About the Program
March 4, 2020, Governor Gavin Newsom declared a State of Emergency to help the state prepare for the broader spread of COVID-19 ("State of Emergency). On March 19, 2020, Governor Newsom issued Executive Order N-33-20, requiring all individuals living in the State of California to stay home or at their place of residence, except as needed to maintain continuity of operations of the federal critical infrastructure sectors ("Stay at Home Order"). As a result, most businesses and institutions in the City were required to close their doors.
As businesses in the City begin to re-open, it is imperative to assist restaurants, retail stores, commercial, and institutional establishments to operate in a safe manner where social distancing is maintained in accordance with guidance from the State of California and local health officials. It is critical that these establishments do so in a manner where social distancing is maintained to limit the spread of COVID-19. Therefore, it is necessary to temporarily allow business and institutions to operate on private property, parking lots, sidewalks and public property.
On May 26, 2020, the City Council adopted Emergency Ordinance No. 2020-005 to authorize the temporary use of public and private property for existing businesses or institutional uses. Upon approval, the Emergency Ordinance authorized the Community Development Director to issue Emergency Temporary Use Permits subject to the satisfaction of certain specified conditions. The Ordinance temporarily suspends discretionary permit requirements and many Municipal Code requirements during the State of Emergency.
If you would like to share the word, click the thumbnail below for a flyer you can print or send.