Extension of Emergency Temporary Use Permits (ETUPs)

What is the latest?
On June 22, 2021, the Newport Beach City Council rescinded its emergency declaration. Instead of expiring all emergency temporary use permits (ETUPs), the City Council adopted Resolution No. 2021-58, automatically extending your current ETUP and allowing for the continued outdoor use until September 6, 2021. You may continue to conduct permitted temporary outdoor operations consistent with the conditions set in your ETUP until this date; however, you are required to remove all associated improvements on or before this date.
You are responsible for cleaning the area and repairing any damage caused. If there is any damage to public property, please contact the Municipal Operations Department at 949-644-3055.
Can I ask to extend my ETUP operations?
If you wish to temporarily continue outdoor activities beyond September 6, 2021, you have the opportunity to apply for a limited term permit (LTP) by August 6, 2021. The merits of LTPs will be evaluated on an individual basis considering:
location;
availability of parking;
operations; and
neighborhood compatibility
LTPs are discretionary and are reviewed through a public hearing process in front of the City's Zoning Administrator (for a term request greater than 90 days). The hearings are open to the public with notification given to the surrounding property owners. The public hearings allow the public to comment on the pending LTP application before a decision is made. If approved, the maximum length of any LTP is for one year.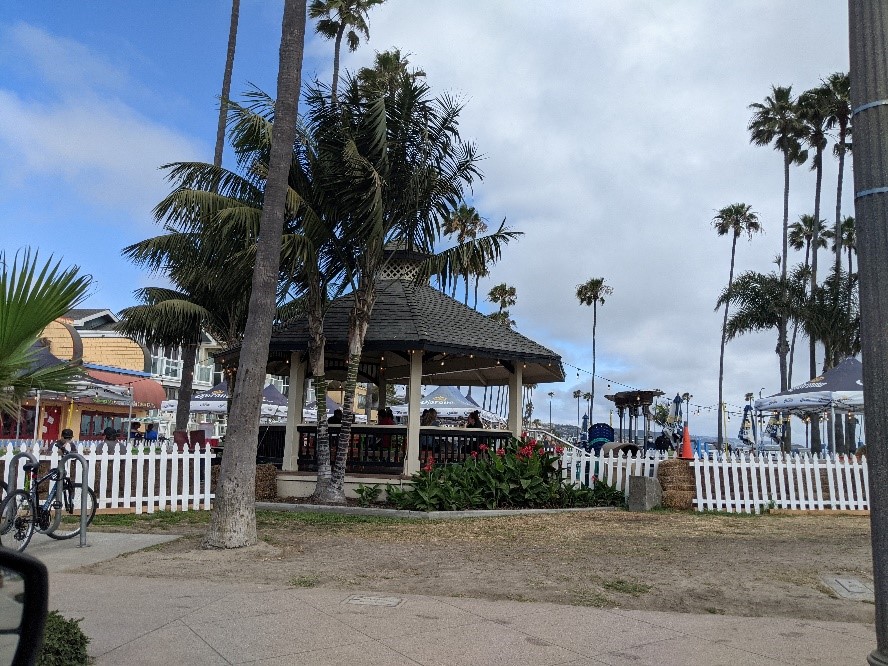 Outdoor activities displacing public park areas or public parking will not be favorably considered. Locations in public sidewalk areas will need to pursue a Sidewalk Café Permit in accordance with Council Policy L-21 and are subject to Public Works Department review.
Locations within the Coastal Zone will also require a coastal development permit (CDP) reviewed by the Zoning Administrator. If a location is within the California Coastal Commission's permit jurisdiction, their approval is also required.
Please refer to the following link for application information for the Limited Term Permit and Coastal Development Permit.
As part of Resolution No. 2021-58, the City Council waived the LTP application fee. You will be responsible for the payment of $508 administrative public noticing fee, for requests that require a public hearing.
How can I learn more?
For further clarification of the information provided in this letter, please contact a City Planner at the Permit Center in City Hall, call 949-644-3204, or contact Makana Nova, Senior Planner, at 949-344-3249 or mnova@newportbeachca.gov.