Relocating Fire Station #2
Background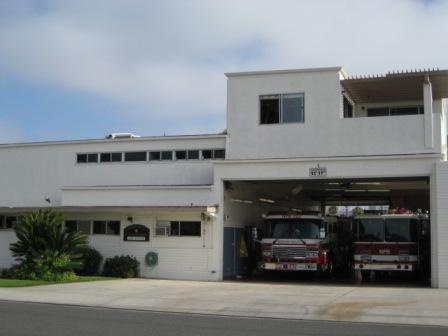 The Newport Beach Fire Department's Fire Station #2 is currently located at 475 32nd Street. The station was built in 1953 and is located on a 11,612-square-foot parcel. The structure is at the end of its useful life and no longer meets the operational needs for fire equipment. It was scheduled to be rebuilt, onsite, with preliminary work starting in 2018. Due to the limited space available on the current parcel, a new station would solve some, but not all of the issues. Fire Department personnel would still have to contend with circulation and onsite parking challenges.
An Opportunity for a More Suitable Site
When City staff saw the potential to purchase a larger parcel located just .3 miles away, they went to work on evaluating the suitability of the space in terms of circulation, response times, street access, neighborhood impacts, and more. The new site, located at 2807 Newport Boulevard, is optimal to maintaining the high level of service the Newport Beach Fire Department (NBFD) provides to residents and visitors.
On September 12, the City Council approved the purchase of the parcel at 2807 Newport Boulevard (known by many as the former McDonald's site). The City intends to relocate Fire Station #2 from its current location, 475 32nd Street (shown above), to the newly acquired 28th Street property. (The September 12 staff report is available below.)
Next Steps
Much work lies ahead before the fire station is relocated. Over the next approximately 18 months, the City's Public Works Department will oversee project planning and design, permitting, entitlement, and environmental work. Once those tasks are completed, the construction work will commence and continue for about 14 months.
Community Participation
The City is committed to mitigating the impacts associated with relocating the fire station. Fire Chief Chip Duncan previously oversaw fire operations for the NBFD and managed fire stations located within close proximity to homes. The department understands why neighbors may have concerns and has protocols in place for managing the sights and sounds associated with operating a fire station in a residential setting.
Throughout all stages of work, there will be opportunities for residents and business owners to learn about, and provide comments on, the project.
Additional Information
September 12, 2017 City Council Meeting