Capital Improvement Program (CIP)
NOW AVAILABLE:
PROPOSED CAPITAL IMPROVEMENT PROGRAM (CIP) BUDGET FOR
FISCAL YEAR 2020-21 THROUGH 2025-26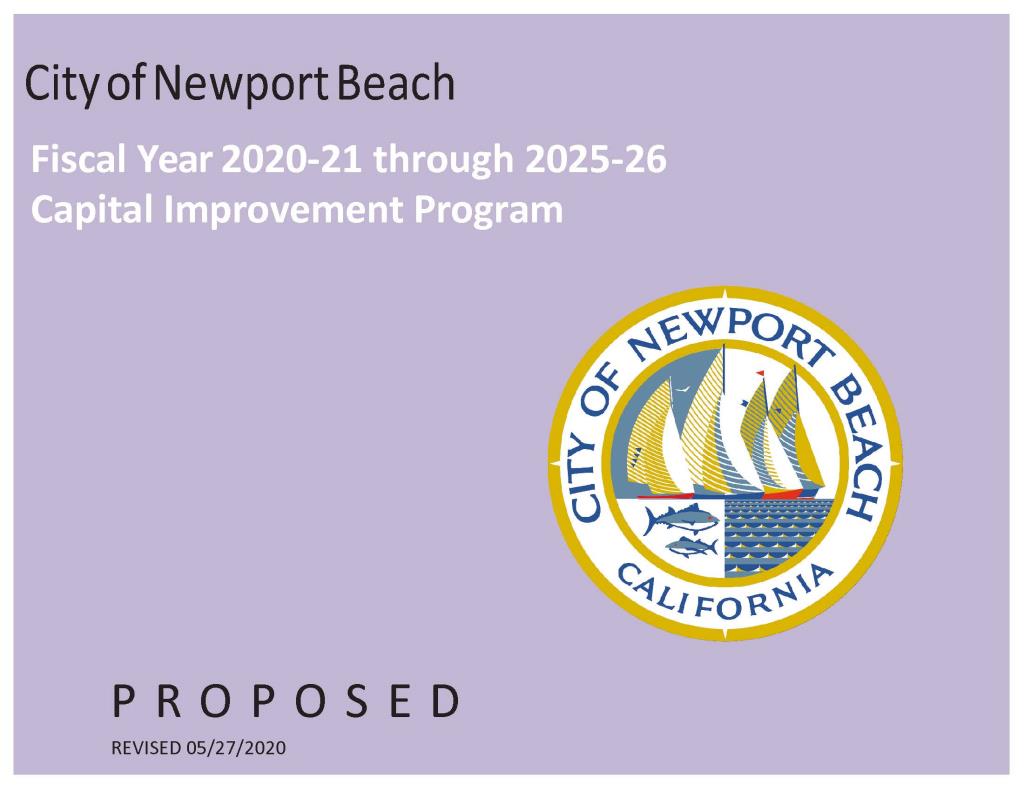 The Proposed CIP Budget, as revised on 5/27/2020, reflects changes and adjustments based on Council direction during the May 12, 2020 City Council Meeting. Final adoption of the CIP Budget is expected to take place during the 6/09/2020 City Council Meeting.
Please note that the Proposed CIP now incorporates a Six-Year forward looking budget, with detailed emphasis on the upcoming FY 2020-21 Fiscal Year. Long-term planning is critical to maintaining our infrastructure and the revised budget document format assists in presenting our long-term planning and funding efforts.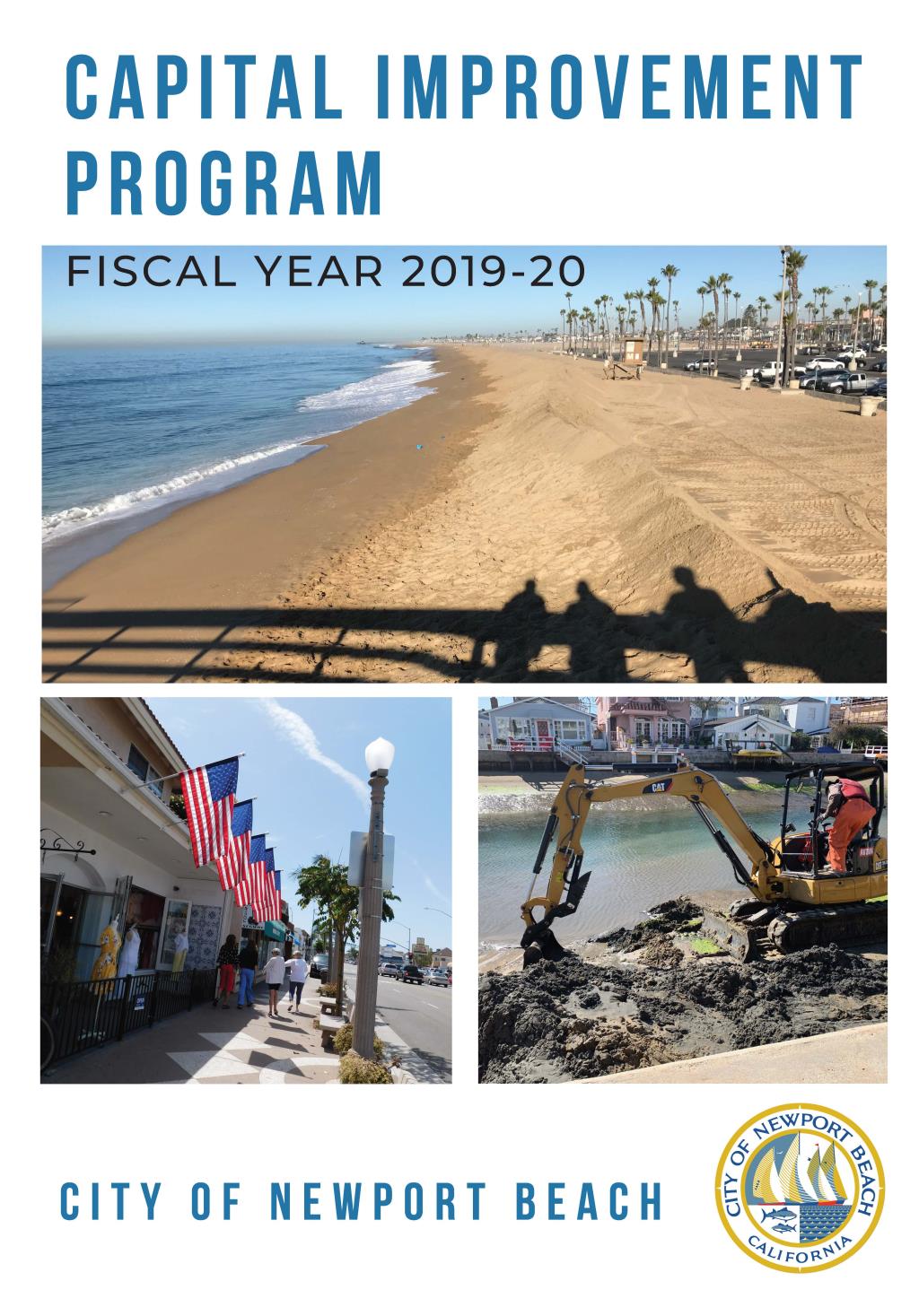 FY 2019-20 Capital Improvement Program
The City of Newport Beach Capital Improvement Program (CIP) serves as a plan for the provision of public improvements, special projects, on-going maintenance programs and implementation of the City's master plans. The CIP budget supports the City's stated budget principles:
keeping the community safe
providing quality mix of services that Newport Beach residents expect in a cost effective manner
keeping Newport Beach looking great
maintaining a fiscally stable and sustainable city government
providing government transparency to the citizenry.
Projects are programmed by long range master plans and as directed by City Council priorities and community input. We welcome your comments at PWinfo@newportbeachca.gov or 949-644-3311.
Our Services
The Engineering and Construction Services Division of Public Works Department is responsible for the Capital Improvement Program (CIP) projects, including planning, design, construction, and inspection.
Engineering Services include:
Coordinating with utility companies
Environmental Programming
Feasibility and environmental studies
Funding applications for State and Federal grants
Planning, design and project management of CIP projects
Pavement Management Program
Utility Underground Assessment Districts
Water Quality and Environmental issues
Construction Services include:
Inspection of Capital Improvement Program construction projects
Inspecting Encroachment Permits for compliance
Preparation of "As-Built" construction drawings
Construction Activity / Noise Regulations
Contact Us
949-644-3311
pwinfo@newportbeachca.gov