Aquatics- Summer Swim Lessons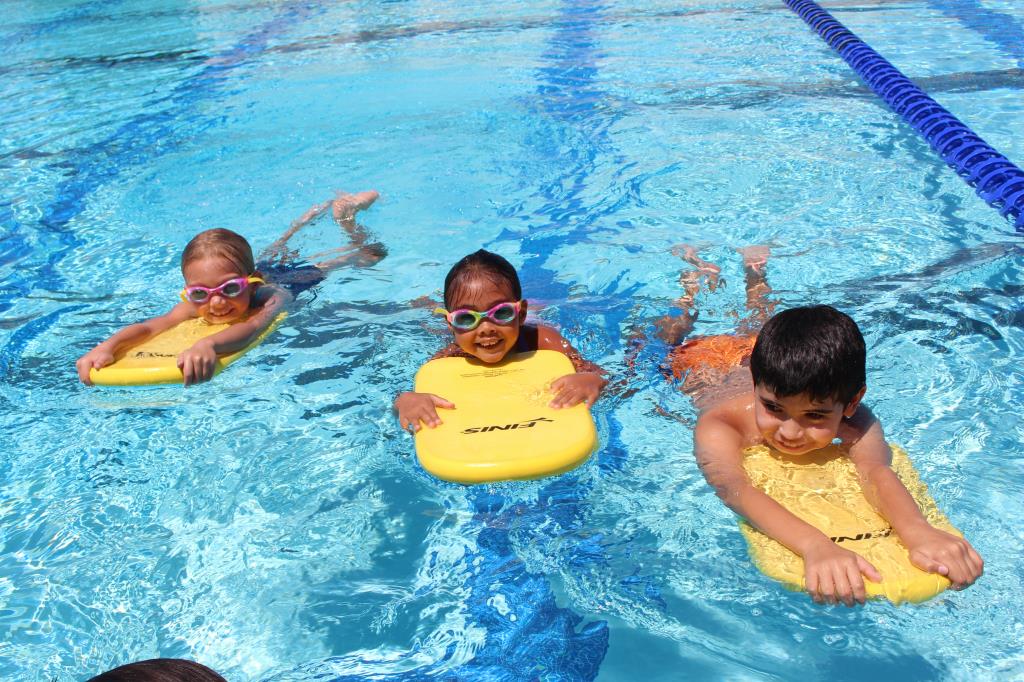 Summer Aquatics Update.
Newport Mesa Unified School District has officially closed its school facilities to all programs through the end of summer 2020. Unfortunately, this closure will be affecting the City of Newport Beach Aquatics programs. The City's Learn to Swim and Lap Swim programs will be cancelled for the summer of 2020. Refunds will be issued for Learn to Swim and Lap Swim membership will be adjusted accordingly.For more information, please call 949-270-8100. We look forward to assisting you again soon.
Programs are offered at these two pools:
Marian Bergeson Aquatic Center (MBAC) at Corona del Mar High School, 2102 East Bluff Drive
Newport Harbor High School (NHHS) - 600 Irvine Ave
NHHS Closed Summer 2020 Due to School Maintenance.
Parent & Me (6 months-3 years) $35/8

This class introduces the child and parent to water orientation focusing on achieving a high level of comfort for infants and toddlers in and around water. The parent/adult will be instructed in basic skills that will aid the child's learning of elementary swimming skills. Non toilet-trained children must wear swim diapers with snug elastic around the leg.

Parent/adult required in water with child.

MBAC (Monday-Thursday)

NHHS (Monday-Thursday)

Reopening Summer 2021
Sea Stars (Preschool 3-5 years) $56/8

This program is intended for young children and introduces them to water exploration and safety in a fun learning environment. Skills introduced include water entry/exit, submerging, floating and kicking.

Children will be evaluated the first day and placed in the appropriate preschool level.
Child must be 3 years of age by the first day of class.

MBAC (Monday-Thursday)

NHHS (Monday-Thursday)

Reopening Summer 2021
For children with little or no swimming experience. Basic skills taught include water entry, blowing bubbles, floating, flutter kicking and safety. (Water Safety Instructors reserve the right to move a child to a more developmentally appropriate class.)

Child must be 6 years of age by the first day of class.

MBAC (Monday-Thursday)

NHHS (Monday-Thursday)
Reopening Summer 2021
Children must possess skills from the previous level and swim 10 yards unassisted. Skills include freestyle with side breathing, backstroke, butterfly kick, elementary backstroke and water safety.

Child must be 6 years of age by the first day of class.

MBAC (Monday-Thursday)

NHHS (Monday-Thursday)

Reopening Summer 2021
Children must be able to swim freestyle with side breathing, backstroke, and elementary backstroke for 25 yards. Instruction focuses on endurance with backstroke and freestyle, master freestyle side breathing, and build on butterfly and elementary backstroke. Breaststroke, sidestroke and turning at the wall will be introduced.

Child must be 6 years of age by the first day of class.

MBAC (Monday-Thursday)

NHHS (Monday-Thursday)

Reopening Summer 2021
Swimmers must be able to swim freestyle and backstroke efficiently for two lengths of the pool (50 yards) and have basic swimming knowledge of the 4 competitive strokes and two resting strokes. Instruction focuses on the coordination and refinement of all strokes and increasing distance.

Child must be 6 years of age by the first day of class.
Diving instruction not offered at MBAC due to pool depth.

MBAC (Monday-Thursday)

NHHS (Monday-Thursday)

Reopening Summer 2021
Stroke Refinement (Level 5) $56/8

Geared towards swimmers who would like to improve their stroke technique/endurance and fine tune their skills. Classes customized to the goals of the participants. Swimmers must be able to complete a minimum of 100 yards (4 laps).

Child must be 6 years of age by the first day of class.
Diving instruction not offered at MBAC due to pool depth.

MBAC (Monday-Thursday)

NHHS (Monday-Thursday)

Reopening Summer 2021