Homelessness in Newport Beach
Newport Beach currently has some individuals who are experiencing homelessness that may be attributed to a number of causes, including trauma, a lack of affordable housing, unemployment, mental health and substance abuse issues or the onset of personal or financial situations that overtake their ability to maintain themselves or their family in stable housing. During the January 2019 Point in Time Count, the County of Orange counted 6,860 homeless individuals with 64 of those individuals located in the City of Newport Beach (City).
In 2018, the City created a Homeless Census. The results of the census were that 86 homeless individuals were living in Newport Beach. Using the results of the census as a guide, the City was able to take more action. The City deployed behavioral health outreach and engagement workers into the community at more frequent intervals and established a homeless outreach team including a Homeless Liaison Police Officer, a Homelessness Coordinator, along with various service providers working on outreach and engagement to assist in finding shelter. In addition, the City entered into a contract with City Net in March 2019, to provide direct engagement with the individuals experiencing homelessness, along with referrals and linkages to care and services.
As a result, there were 22 less homeless individuals living in Newport Beach during the 2019 Point in Time Count than there were during the 2018 City Homeless Census.
The County of Orange has divided the region into three Service Planning Areas (SPA): North, Central and South. Newport Beach was assigned to the Central Region. This SPA classification is important in that the City can only enter in region-wide partnerships with their fellow designated Central Region cities to provide shelter space.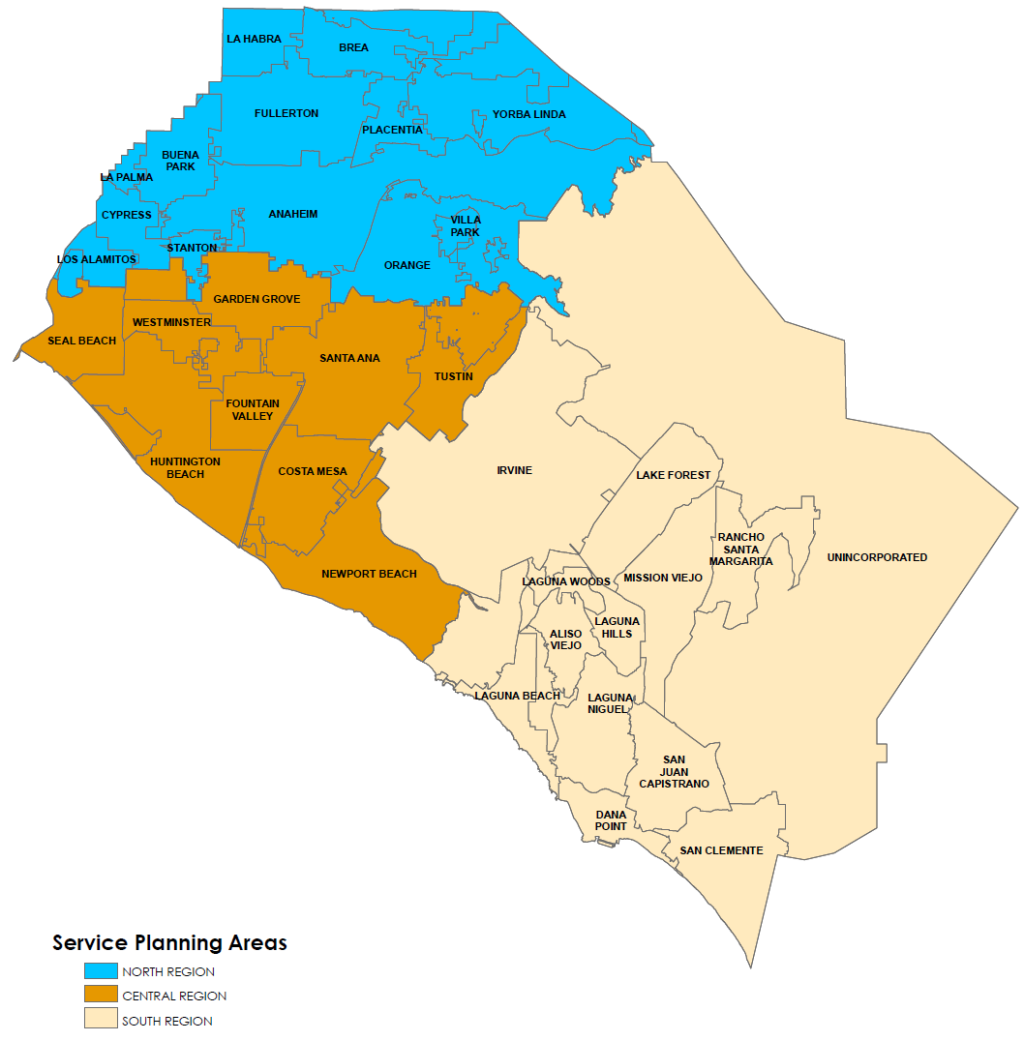 The City is committed to providing resources and assistance to homeless individuals and establishing linkages with providers that will assist those individuals in securing permanent housing. To find out more about what the City is doing in regards to the issues of homelessness, click here.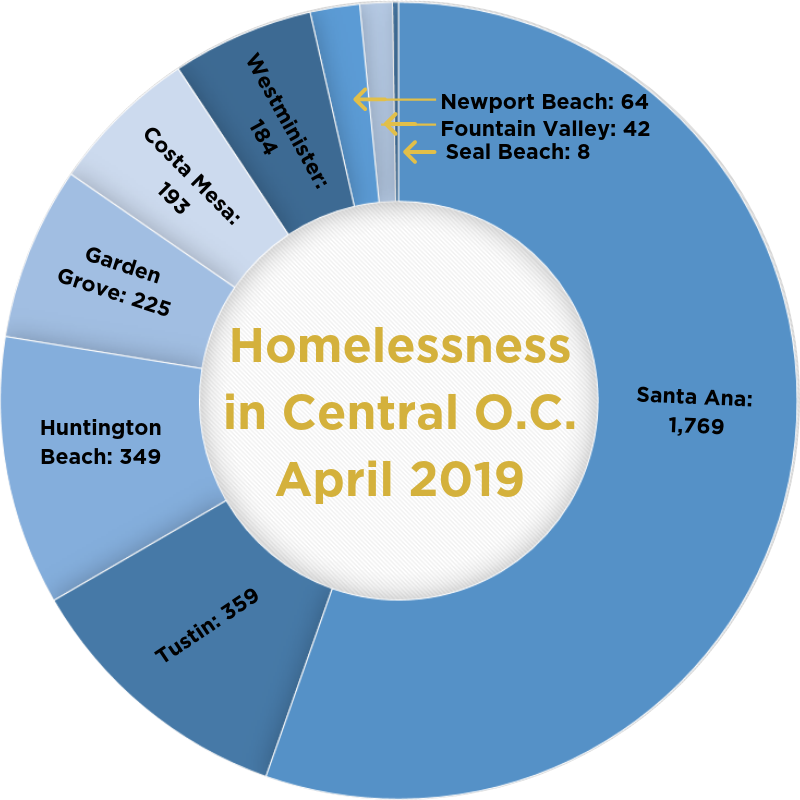 Visit the Document and Resources page to view the full 2019 Orange County Point in Time Count Report, along with other information about homelessness in Orange County.