Corona del Mar Library & Fire Station Project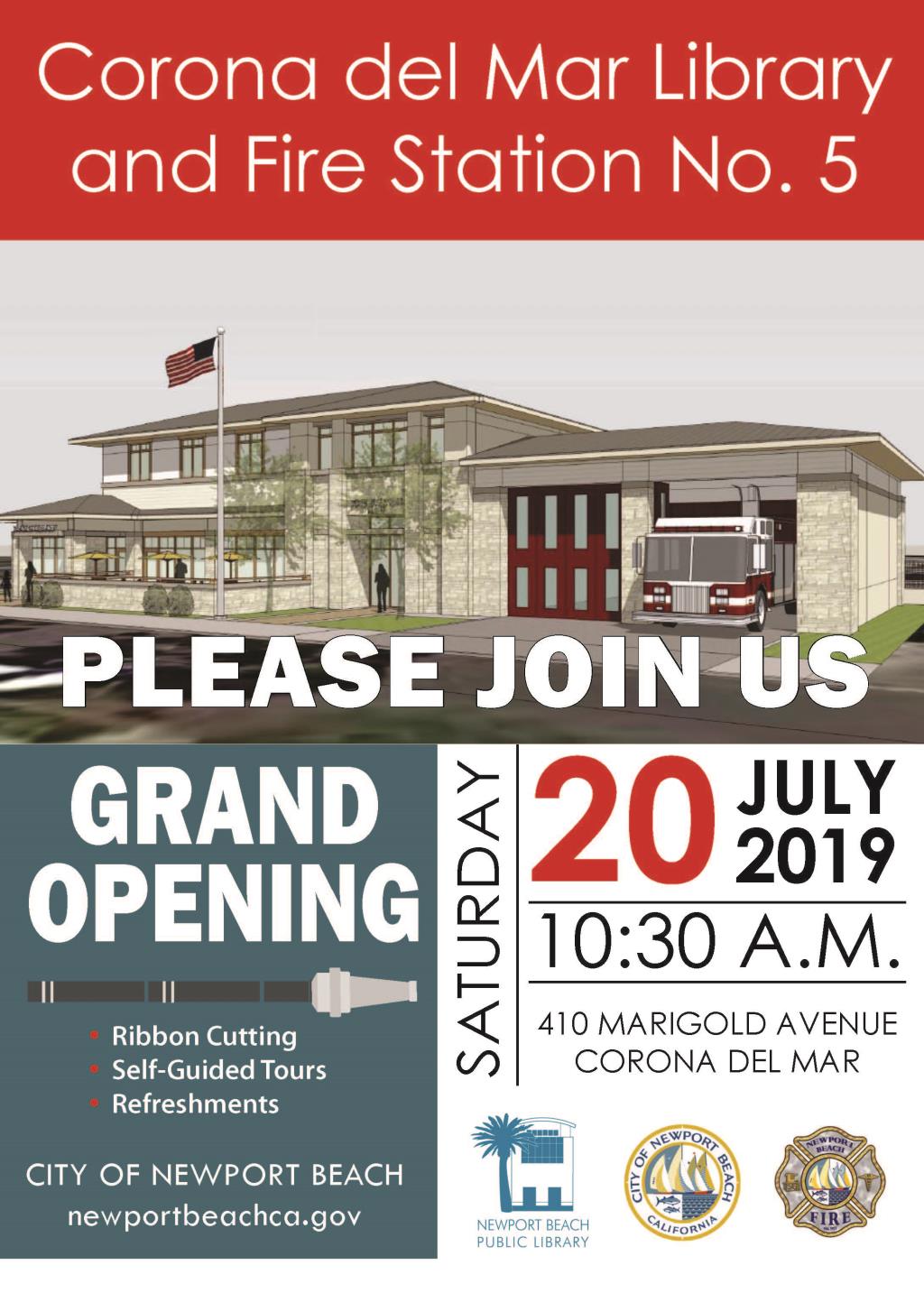 Save the Date
The Corona del Mar Library and Fire Station Grand Opening event is scheduled for Saturday, July 20 from 10:30 a.m. until 12:30 p.m. Community members are invited to join the celebration, which will include a brief ceremony, ribbon cutting, photo opportunities and tours of the new facility. There will be food, fun and give-a-ways. Bring the whole family.
NOTE: July 20 is a soft opening of the facility. There are still a few finishing touches to address before opening the doors for regular business.
Construction
The Corona del Mar Library and Fire Station Project construction began in April 2018 and is scheduled for completion in summer 2019. This $6.7-million construction project was developed through extensive community input and support and will improve efficiencies for the fire station, library services and the community.
Project Background
The previous Corona del Mar Fire Station No. 5 and Corona del Mar Branch Library went into service as separate facilities approximately sixty-years ago. Both of the buildings exceeded the intended service life and needed to be replaced.

The City's project team met with community members numerous times to fine-tune the conceptual design, which was recommended by the Board of Library Trustees on November 16, 2015 and approved by the City Council on November 24, 2015.

In February 2018, the fire station relocated to the City-owned parking lot at the northwest corner of 5th Avenue and Marguerite Avenue (across the street from the OASIS Senior Center) and will continue to provide service to the community from this location until the new facility is complete. The Corona del Mar Branch Library closed its doors in March 2018. All the books were sold to the public and the programs moved to other City facilities and library branches during the construction period.
Contact Us
For questions about the project, contact the Public Works Department at pbwinfo@newportbeachca.gov or 949-644-3311.