"Lost Cleopatra" with Phillip Dye - CANCELLED
The story of an epic filmed in Newport Bay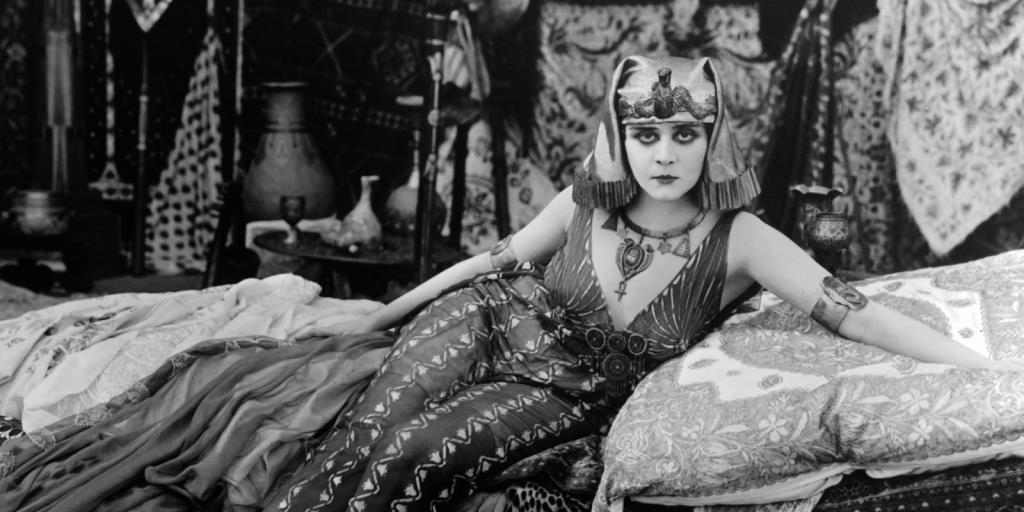 **** THIS EVENT HAS BEEN CANCELLED. *****
The Newport Beach Public Library and the Newport Beach Historical Society present Lost Cleopatra, an evening with filmmaker and film historian Phillip Dye, discussing the video reconstruction of the lost silent film Cleopatra starring Theda Bara.
Filmed in Newport Bay in 1917, the last two prints known to exist were destroyed in fires at the Fox studios in 1937 (along with the majority of Bara's other films for Fox) and at the Museum of Modern Art in New York City, and the majority of the film is now considered lost. Only brief fragments of footage are known to survive.
Phillip Dye reconstructed Cleopatra, editing together still picture montages combined with the surviving film clip. The script is based on the original scenario with modifications based on research into censorship reports, reviews of the film and synopses from period magazines. He will be on hand to talking about his work on the film and show various segments with an in depth explanation of how the original movie was shot via scenes shown in Newport Beach.
Doors open at 6 p.m.
Program begins at 6:30 p.m.
Suggested donation $10
Return to full list >>