Mingle with the Mayor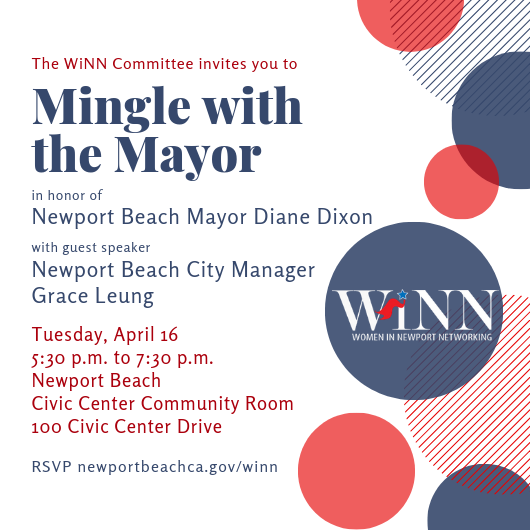 You're Invited
Come and Mingle with the Mayor in honor of Mayor Diane Dixon on Tuesday, April 16 from 5:30 p.m. to 7:30 p.m. with guest speaker City Manager Grace Leung. The Women in Newport Networking (WiNN) committee is hosting the event in the Civic Center Community Room located at 100 Civic Center Drive.
Please RSVP here for the event.
To learn more about WiNN, visit newportbeachca.gov/winn.
Return to full list >>