Appointments Workshop
Assemblywoman Cottie Petrie-Norris along with the CA League of Cities Women's Caucus invites you to attend an Appointments Workshop.
Come learn the best practices for applying for an appointment to a state board or commission. Appointments provide an opportunity for civic engagement and the chance to enrich the lives of all Californians.
For more information call 949-251-0074. To RSVP for the event visit: https://asmdc.org/js/ApptsWkshp.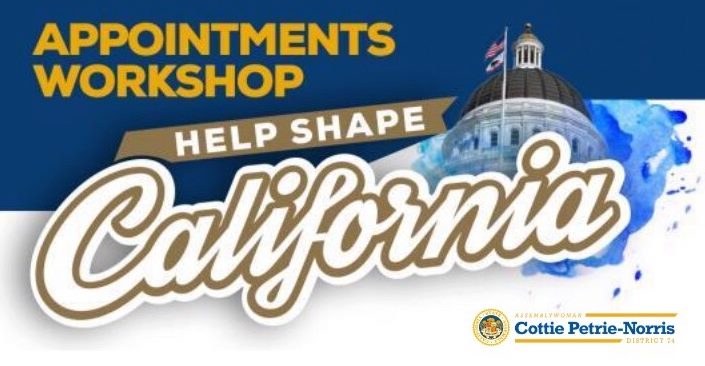 Return to full list >>