New Parking Meter Selection and Demonstration
Help select our next parking meters and pay stations! The City of Newport Beach is hosting a demonstration of proposed new meters and pay stations on Wednesday, October 30, 2019, from 9 a.m. to 12 p.m.
The City's current meters and pay stations are aging, and, in response to a Request for Proposals, two companies are showcasing their machines. The public is invited to come by, try them out and provide some feedback.
Don't worry about paying these test meters! Staff will provide the coin, currency and dummy credit cards.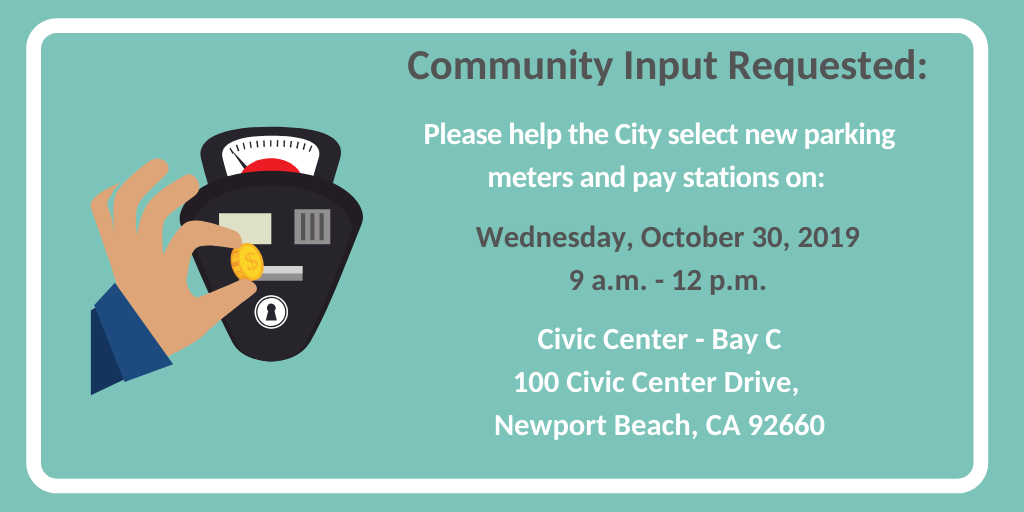 Return to full list >>