The Mental Health Forum
Join us for The Mental Health Forum in the Community Room on Wednesday, January 29 at 6:30 p.m. and participate in a community conversation regarding mental health.
This forum will feature speakers Clayton Chau, MD, PhD and Min Suh from Mind OC & Be Well Orange County, as well as Heidi Sweeney from National Alliance on Mental Illness - Orange County.
The forum is free of charge. For more information, please contact Natalie Basmaciyan at 949-718-1991 or nbasmaciyan@newportbeachca.gov.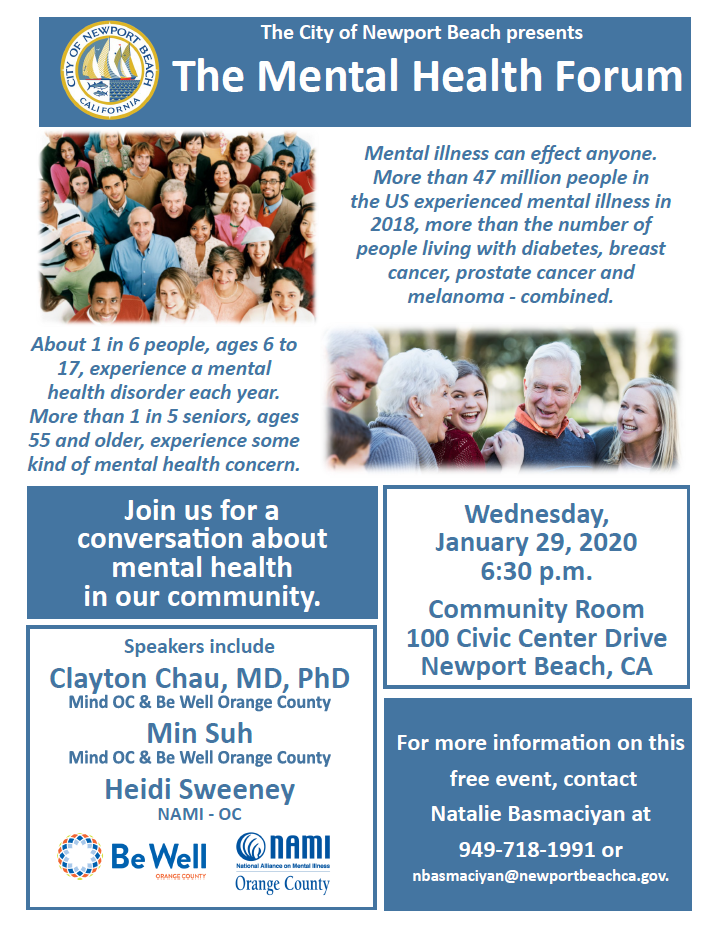 Return to full list >>