"Animal Kingdom+" mixed media: wood and watercolor by Michael Crook closes
The Newport Beach City Arts Commission presents "Animal Kingdom+", an exhibition of mixed media wood and watercolor works by artist Michael Crook, on display at the Newport Beach Central Library gallery.
Michael Crook creates hand-carved wildlife art pieces from various types of hardwoods and hand-paints them using opaque watercolors. Born in Lincoln, Nebraska and raised in Sierra Madre, California, Crook has worked in various media, including painting and drawing, photography, silversmithing, stained glass, ceramics, printmaking, and woodworking.
While serving in the Army in the late 1960s, Crook was a Combat Artist in Vietnam. His works from that time are now the property of the Military History Department of the U.S. Army and were, at one time, displayed at the Pentagon. Since 1994, he has participated in many art shows around Southern California, including 18 years at the Art-A-Fair in Laguna Beach.
Michael lives in Newport Beach with his wife Pamela and their cat, Coal.
The exhibition will be on display March 8 through May 7, 2021, during the library's modified operating hours.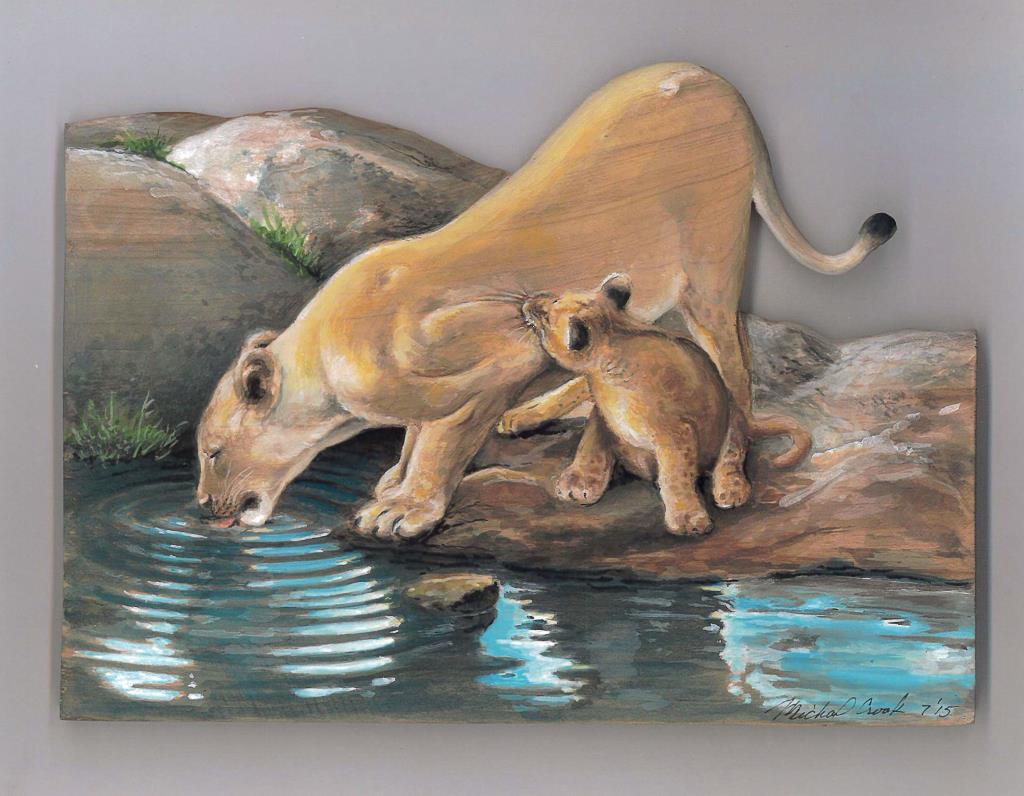 (A Little Nip for Mom by Michael Crook)
Follow Newport Beach Cultural Arts
Facebook @newportbeacharts
Twitter / Instagram @nbculturalarts
Return to full list >>