Book Discussion Group
"The Soloist: A Lost Dream, An Unlikely Friendship, and the Redemptive Power of Music" by Steve Lopez
BOOK DISCUSSION GROUP 2023-2024
The Soloist: A Lost Dream, An Unlikely Friendship, and the Redemptive Power of Music by Steve Lopez - presented by NBPL Foundation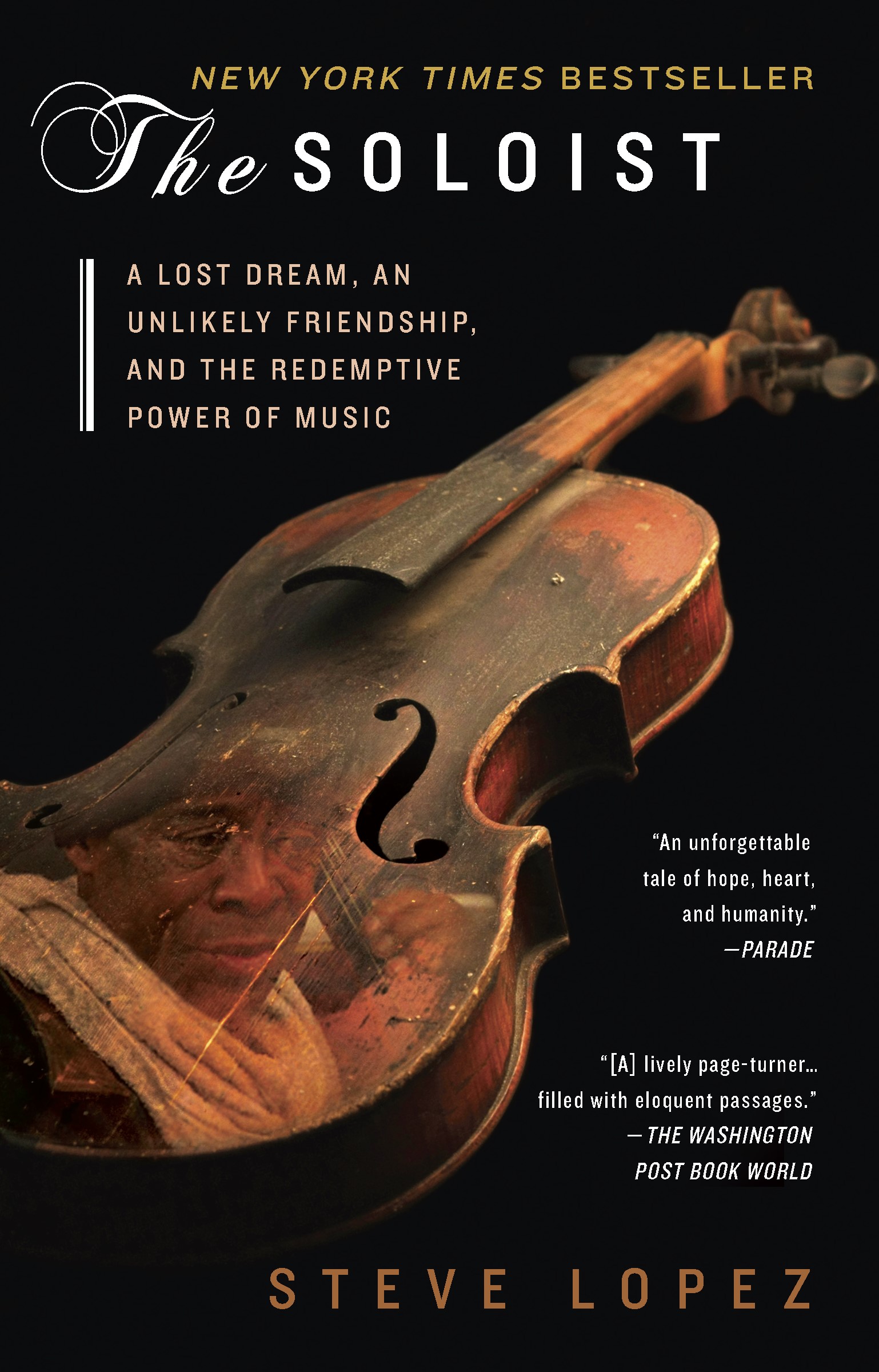 October 11

When Steve Lopez sees Nathaniel Ayers playing his heart out on a two-string violin on Los Angeles' Skid Row, he finds it impossible to walk away. But what Lopez begins to unearth about the mysterious street musician leaves an indelible impression. More than thirty years earlier, Ayers had been a promising classical bass student at Juilliard until he gradually lost his ability to function, overcome by a mental breakdown. When Lopez finds him, Ayers is alone, suspicious of everyone, and deeply troubled, but glimmers of that brilliance are still there. The Soloist is a story about unwavering commitment, artistic devotion, and the transformative magic of music.
Meeting Details:
Friends Room, Central Library, 1000 Avocado Avenue, Newport Beach, CA

2nd Wednesday of the month / September to May

9:30am - 11:00am / doors open at 9:15am

FREE (a suggested donation of $10.00 is always appreciated)

No Reservations required

Come whether you've read the book or not as The Group is kind, curious, and engaging!
The Book Discussion Group members select, read, and discuss 9-10 books per year. This active and dynamic Group meets on the 2nd Wednesday of the month from 9:30am - 11:00am in the Friends Room at the Central Library. All are welcome whether you've read the book or not and the program is FREE. Refreshments are provided and the books are available through the Newport Beach Public Library.
For detailed 2023-2024 Book Discussion Group reading list: https://nbplf.foundation/programs/book-discussion-group/
Return to full list >>