2021 Newport Beach Art Exhibition *POSTPONED*
** Due to capacity limits under the current Tier for Orange County, the City Arts Commission has elected to postpone this event in order to welcome as many guests as possible. Artists unable to participate on the rescheduled date are eligible for a full refund of their entry fees. **
The annual exhibition features recently created original artwork in various mediums, including oils and acrylics, watercolor, charcoal, pen and ink, sculpture, photography and mixed media. The exhibition will be held Saturday, October 9, 2021 from 12 p.m. to 6 p.m. in the Civic Center Community Room, at the Newport Beach Civic Center, 100 Civic Center Drive, Newport Beach, CA 92660.
Updated entry deadline: September 17, 11 p.m. PT
For the most up-to-date information, visit the Newport Beach Art Exhibition page.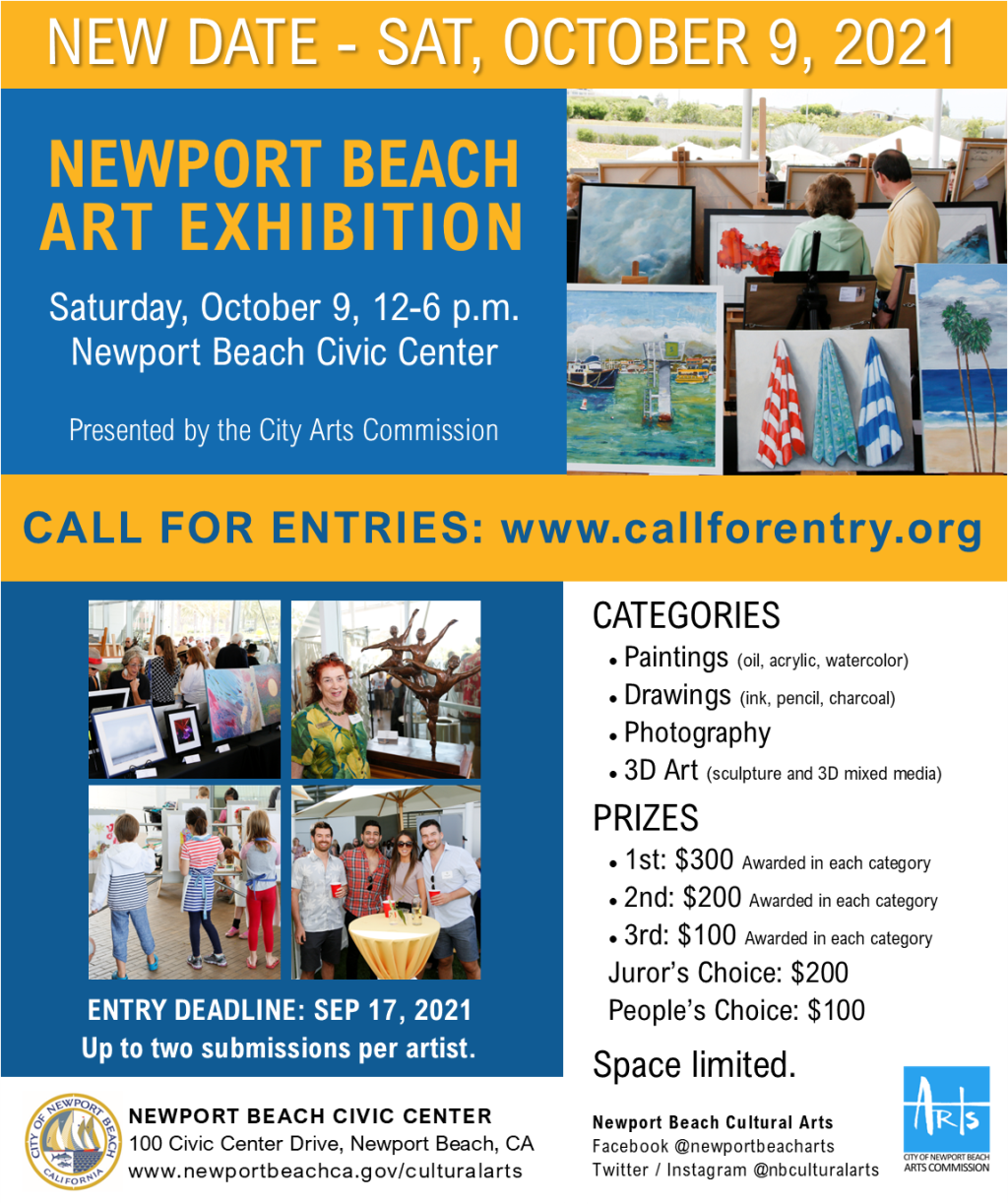 ---
For more information, please contact the Cultural Arts office, at (949) 717-3802 or send email to: arts@newportbeachca.gov
Return to full list >>