Ann Apeles Brunning:
Flying Flowers
May 9 - July 1, 2022, Central Library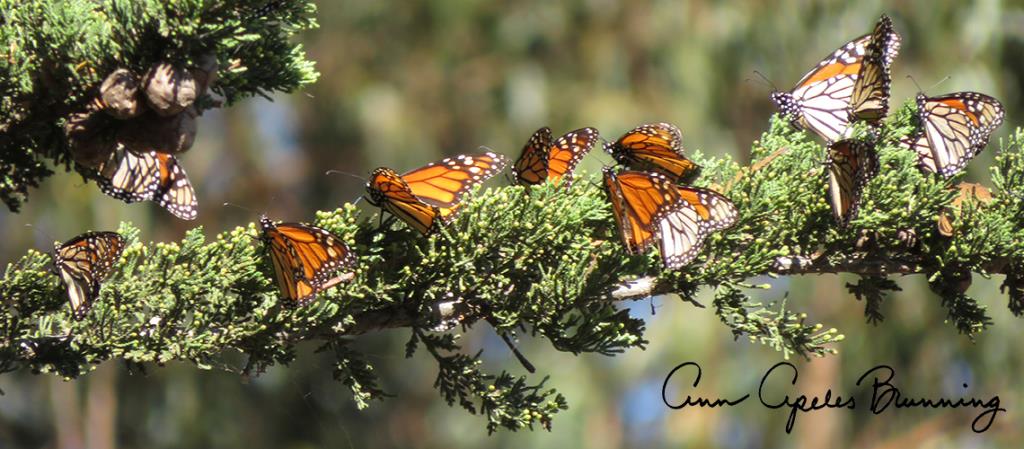 French Poet Ponce Denis Écouchard Lebrun penned "Le Papillon est une Fleur qui vole", translation: "The Butterfly is a flying Flower". For her 'Flying Flowers' exhibit, Ann Apeles Brunning presents her photos of butterflies native to Orange County and from different parts of the world in order to show Mother Nature's stunning artwork on these creatures. Through her photography, Mrs. Brunning hopes to boost the awareness of butterfly conservation due to their unstable populations.
According to Environmental Nature Center (ENC) Assistant Director Lori Whalen, "There are around 80 butterfly species native to Orange County, where once there were over 100. The greatest threat to butterflies is habitat loss due to residential and commercial development. Climate change, widespread pesticide use, and invasive species are also threatening many species of butterflies because of impacts on the native host plants they depend on. You can help butterflies by planting native plants in your yard. Each butterfly species needs specific host plants to eat as caterpillars and also nectar plants as adults." An exhaustive list of butterfly host and nectar plants can be found on ENC's website at https://encenter.org/butterflies and click on the Butterfly Host Plants button.
Mrs. Brunning has been a Southern California local since her early teenage years and works as an Accounting Consultant. Some of her pictures are published in the coffee table book "Newport Beach: A Photographic Portrait". Also, she has been volunteering the last several years at ENC as a Butterfly House Docent where she informs visitors about butterflies. Her message through this exhibit is to please plant host and nectar plants to help the butterflies thrive so we may enjoy their company for generations to come.
Photo copyright © Ann Apeles Brunning
All Rights Reserved
2022
Rob Williams (Photography): July 5 - September 2

Shant Beudjekian (Acrylic): September 6 - November 4

Helen Polins-Jones (Watercolor Portraits): November 7 - January 6, 2023
To have artwork considered for an exhibition at the Central Library, download and fill out the Application for Consideration Art
In the News