JWA General Aviation Improvement Program
Overview
(See our Documents and Resources page for op-eds, letters, presentations, newsletters and more.)
JWA GAIP Public Meetings

May 1, 2019 at 5 p.m.

Who: Orange County Airport Commission
What: Public Hearing
Where: JWA Administrative Offices, 3160 Airway Ave., Costa Mesa, CA 92626

---

Date Change!

May 7, 2019 at 9:30 a.m.

Who: Orange County Board of Supervisors
What: Public Hearing
Where: County Hall of Administration, 333 W.
Santa Ana Blvd., Santa Ana, CA 92701

---

Past Meeting

April 6 JWA Town Hall

Who: Supervisor Michelle Steel and JWA staff
What: JWA Town Hall (video of meeting)

City's Handouts:

Newport Beach and JWA
JWA's General Aviation Improvement Program
John Wayne Airport is considering modernizing its general aviation facilities.
The proposed improvements include:
Modifications to buildings and an airfield roadway to comply with current Federal Aviation Administration (FAA) standards for airport design
Provisions for a General Aviation facility which is a screening facility for Customs and Border Protection, Department of Homeland Security, for international travel, in addition to provisions for a general aviation terminal
Provisions for up to three full-service, Fixed Base Operators
Provisions for a flight school with tie-down areas
Provisions for the Orange County Sheriff's Department air support facility
Provisions for a self-service fuel facility for general aviation aircraft
Retention of the existing general aviation fuel farm, which is located on the southeast side of the airport.
All improvements are proposed to be confined to the existing airport footprint. You can learn more about the program at ocair.com/generalaviation/gaimprovement.
The City has been aware of and began tracking this proposal as early as March 2017. City representatives attended the initial project scoping meeting on April 12, 2017 and also provided a detailed comment letter in response to the Notice of Preparation for the environmental impact report. The topic was covered in the City's April 2017 Aviation Update and was a subject of discussion before the City's Aviation Committee and two community groups. The issues of noise and air quality were key items for discussion and comment.
Draft Environmental Impact Report on General Aviation Improvement Program
The County of Orange prepared a Draft Program Environmental Impact Report (EIR) for the proposed General Aviation Improvement Program (GAIP) in the fall of 2018. The draft EIR public review and comment period began on September 20, 2018 and closed on November 21, 2018. City staff and consultants reviewed the Draft EIR for potential impacts to Newport Beach.
The City submitted a comment letter on the Draft EIR to JWA on November 16, 2018. Four Newport Beach community organizations also submitted comment letters on the Draft EIR and those can be found on the Documents and Resources page (see Community Organizations' Letters). The Draft EIR is available for public review at ocair.com/deir627.
The County issued its responses to comments on April 9, 2019. You can access the information at ocair.com/generalaviation/gaimprovement. The County also announced two public hearing dates for the GAIP:
Orange County Airport Commission Meeting
April 17, 2019 at 5 p.m. (The discussion on the GAIP will be on the Special Meeting agenda at 5:30 p.m.
JWA Administrative Offices
3160 Airway Ave., Costa Mesa, CA 92626
Orange County Board of Supervisors Meeting
May 7, 2019 at 9:30 a.m. (note: this meeting was changed from April 23 to May 7)
County Hall of Administration
333 W. Santa Ana Blvd., Santa Ana, CA 92701
City Review and City Council Action
After reviewing the Draft Environmental Impact Report (DEIR) for the GAIP, City of Newport Beach staff and consultants believe the GAIP will expand and intensify operations in areas of JWA that now support light general aviation. The Project will also increase the number of corporate and private jets that depart JWA, resulting in potentially negative impacts on communities surrounding the airport. Pending possible further environmental review, project Alternative 3, as presented in the DEIR, would be the least impactful on Newport Beach neighborhoods.
At its March 12, 2019 meeting, the Newport Beach City Council discussed the GAIP and authorized Mayor Diane Dixon to send a letter to the Orange County Board of Supervisors requesting the Supervisors, after conducting the project specific environmental review referenced above, adopt project Alternative 3 as presented in the DEIR for the JWA GAIP. (Mayor Dixon's March 25, 2019 letter.)
Frequently Asked Questions
What is General Aviation?
General Aviation is the term used to describe all civil aviation operations (arrivals and departures) other than regularly scheduled, commercial air carrier service. The types of aircraft used in general aviation flights include biplanes, single- or twin-engine airplanes, turbo props, helicopters, corporate business jets, and more.
Do General Aviation aircraft have to abide by the JWA curfew?
Yes. It is a noise-based curfew that limits, but does not prohibit, the operation of General Aviation between the hours of 10 p.m. and 7 a.m. (8 a.m. on Sundays) for departures pursuant to the County's General Aviation Noise Ordinance and has been in effect for over 30 years.
Why is the City of Newport Beach interested in a project involving improvements to JWA's General Aviation facilities?
The City has long held the position that it will support any plan that maintains, and oppose any plan that significantly changes, the existing level of general aviation operations or general aviation support facilities, or the General Aviation Noise Ordinance for JWA. Currently the airport's "general aviation mix" is mostly comprised of smaller aircraft and some corporate jets. Changes to the airport's general aviation facilities could lead to changes to this general aviation mix. If those changes result in more corporate jets, and less of the smaller general aviation aircraft, Newport Beach neighborhoods might experience additional noise and pollution impacts. The corporate jets that depart JWA follow the same departure paths as the commercial passenger air carriers – directly over Newport Beach. The rest of the General Aviation aircraft are quieter and most follow different departure paths, thus they have less direct impact on Newport Beach neighborhoods.
If the airport expands its General Aviation facilities, could we see more jets flying over Newport Beach?
Yes, it's possible. Certain alternatives the County is considering would expand the airport's general aviation facilities and services, making JWA more appealing to corporate jet owners and operators. As the County stated in its EIR "…Regularly scheduled commercial charter operators have approached the County, expressing their interest in initiating regularly scheduled air service at the Airport…." This resulted in the County thereby including provisions for a General Aviation terminal in the general aviation improvement project.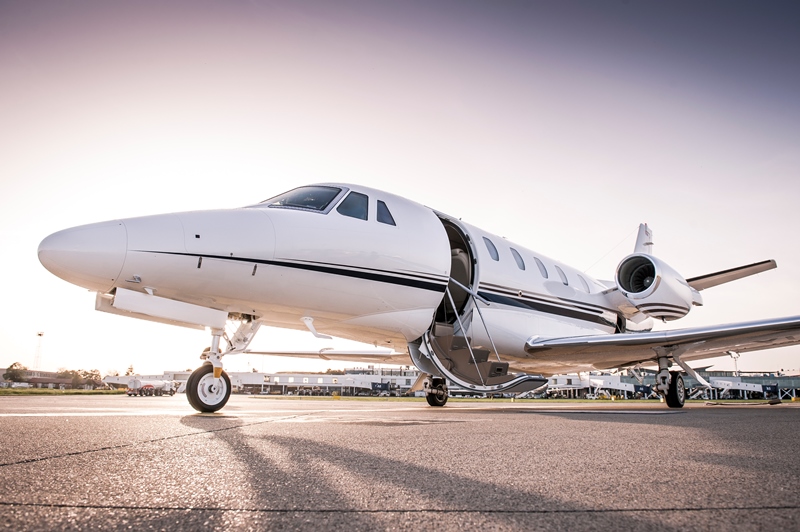 There are outside factors too that are affecting the local market for corporate jet services. The "sharing economy" is making private jet service more affordable and more popular as travelers can now purchase a seat on a private jet heading to a particular destination rather than chartering the entire plane themselves. Santa Monica Airport, which has been an active general aviation airport for decades, is slated to close in 2028. The planes that are housed in Santa Monica or that fly into that airport to access Southern California will need to go elsewhere.
There are a number of project alternatives listed in the EIR, including one that would result in no project at all. Is that the one the City intends to support?
The City understands the airport needs to bring its facilities up to current FAA standards, but it would not be supportive of the project alternatives that call for expanding the General Aviation facilities and/or any plan that would increase the number of business jets and decrease the number of smaller General Aviation aircraft that utilize JWA on a routine basis.
For a more detailed list of Questions and Answers, please see page two of the December 2018 Monthly Aviation Update. The Early Spring 2019 issue of the City's All Things Aviation newsletter provides an in-depth Q&A on the General Aviation Improvement Program.