Building Plans Online Request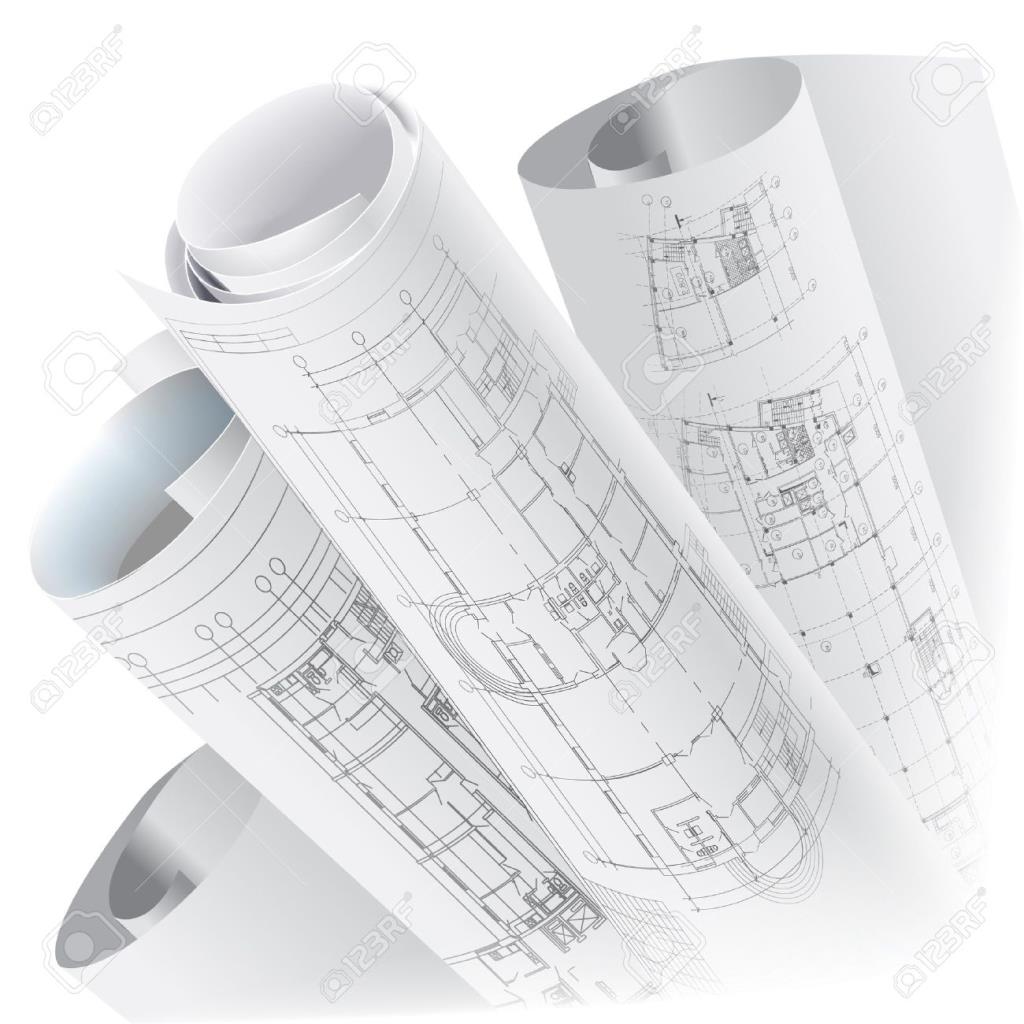 Please read the following information before submitting a request for copies of building plans. Incomplete requests will take longer to process.
The City has plans for most properties constructed since 1972. You are welcome to view plans (if on file) at Newport Beach City Hall in Bay 1D at 100 Civic Center Drive, during regular business hours.
In order to duplicate any portion of a plan on file, the City is compelled to seek compliance with California Health and Safety Code Sections 19850-19853. These code sections require:
1. Permission in writing from the current or original owner of the property and;
2. Permission in writing from the architect who stamped and signed the plans. The architect has 30 days to respond once the City's request letter has been delivered.
If the original architect is still in business, to comply with State law, City staff will create affidavits for you to sign and then send a request letter to the architect.
If the original architect/company is no longer in business, City staff can release plans via the QUEST ticket.
PROCEDURE
1. Register for an account if you do not already have one. The QUEST system will be used to communicate with requestors seeking building plans. (link below)
If you are submitting the request on behalf of the property owner, please upload written permission (including signature) with your request.
If this property was recently acquired, please provide proof of ownership (ex. grant deed).
2. Requests for plans will be processed in the order received. City staff will research the property to check if there any plans on file.
3. City staff will respond to your request through the QUEST system in a time frame consistent with the requirements of the California Public Records Act, which requires a response within 10 days of the receipt of the request.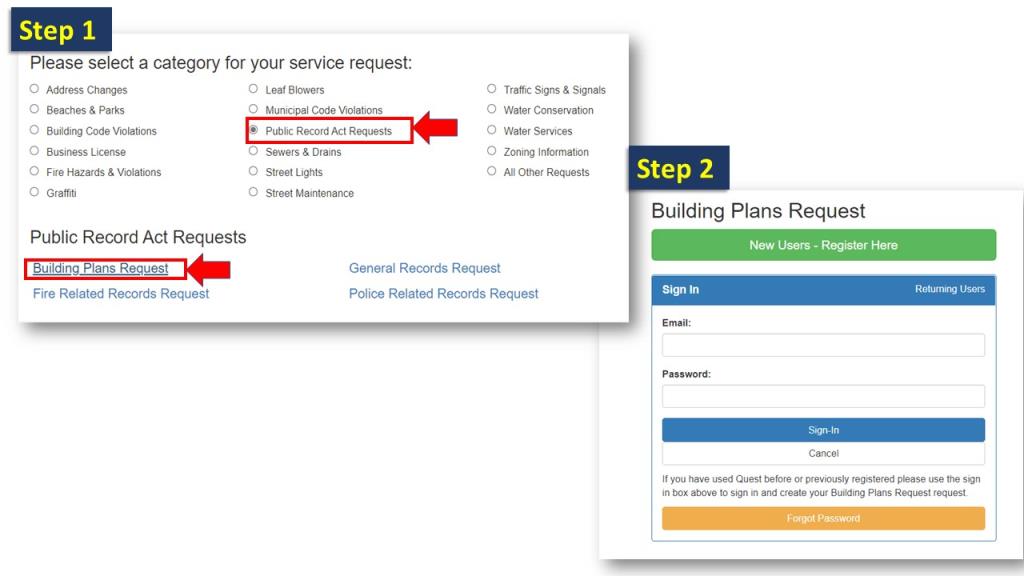 Once a ticket has been created, you should receive an email confirmation from the City of Newport Beach (NoReply@newportbeachca.gov). Check your Spam folder and add as a contact to ensure you receive email notifications when the ticket is updated.