---
Heart Health
Hoag Network
If you are interested in the Hoag network, check out this brochure with information on their hospitals, urgent care centers and health centers.
Classes
Hoag offers live streaming and virtual classes for you to participate in. See below for a snapshot of their classes!
Get the Most Out of Your Workout

November 3; 6 p.m. - 7 p.m.
Join Gabriel Carpio-Bracho, MD and Jeremiah Ray, MD, Hoag sports medicine physicians, as they share tips to optimize your performance through sports and exercise. Based on their knowledge of training and working with elite athletes, they will discuss strategies to incorporate into your workouts to realize the best results. Additionally, Hoag Registered Dietitian, Mona Cabrera, will share insight on how to properly fuel your body to optimize your workouts.

Confused by Medicare?

September 30; 6 p.m. - 7 p.m.
October 30; 10 a.m. - 11 a.m.
November 9; 2 p.m. - 3 p.m.
If you are preparing for retirement of beginning to research how to get started with Medicare, this is the class for you. Join the informative discussion about Medicare and the different Medicare plan options: Medicare Supplement Insurance plans, Medicare Advantage HMO and PPO plans, and Medicare Part D prescription drug coverage.

Employees can also check out Hoag's YouTube Channel to view past classes.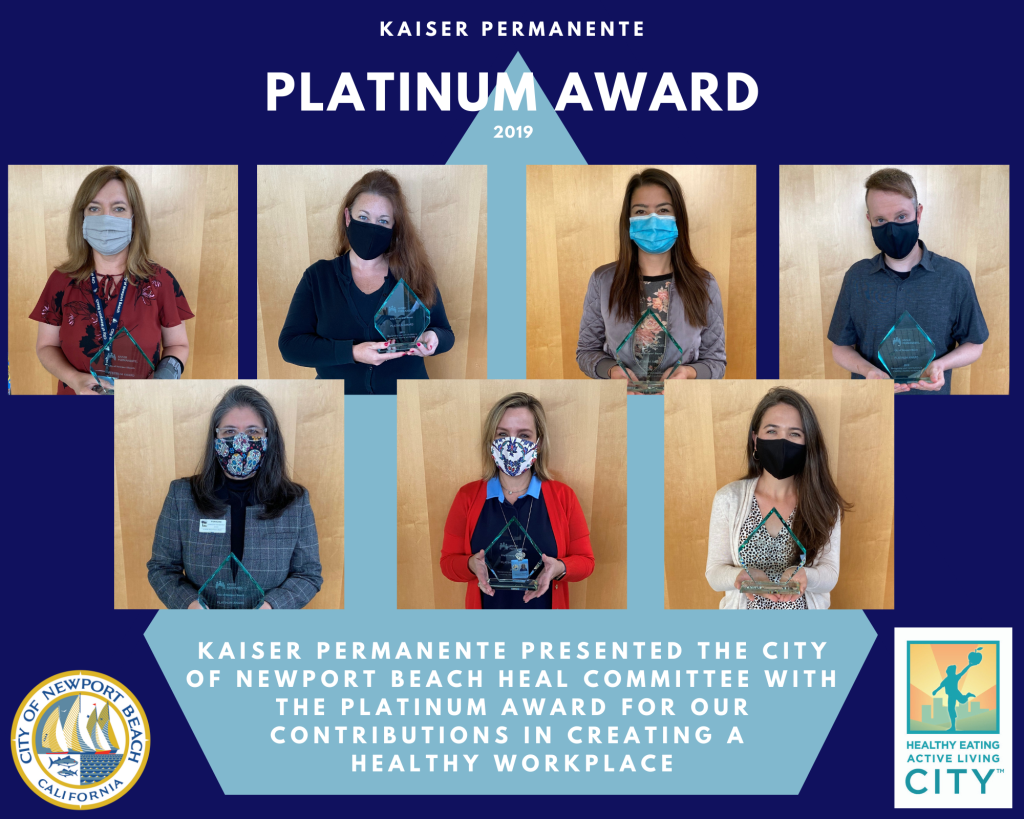 Exercising
Want to keep active while you're at home? Check out any of the links below for physical wellness and exercise options!
Nutrition
Food for Thought: The Mind Diet

Click here for a short list of nutritional foods that promote cognitive health
Scroll through this informative presentation about the benefits of the Mind Diet

Mindless Eating

Consuming food but not paying attention to what, how much or the taste of what you are eating is called "mindless eating," and it can quickly result in unwanted weight gain. Whether it's sitting in front of your computer screen in your home office, on the couch with a bag of chips, or snacking on cheese and crackers while making dinner, being unaware of your eating habits can affect your health. Check out these tips to avoid mindless eating from MHN.
Self-Care: The Care and Keeping of You
In today's fast-paced world with its many competing demands, taking care of oneself often takes a back burner. Many Americans believe that they don't have time for self-care activities; meanwhile, their physical, mental and emotional health may suffer. Learning ways to incorporate simple self-care activities into our daily lives doesn't have to be complicate, and it can go a long way in promoting our health ad happiness.
Finding Balance in Our Digital Lives
We love and depend on our technology, such as phones, laptops, PCs, IPads, and smartwatches. While we may view our digital devices a necessary part of our daily lives, our relationship with them may not always e the healthiest. Today's technology is so easily accessible that the desire to habitually check our devices may sometimes border on compulsive. With a myriad of applications, games, news sources, and social media at our fingertips, we may inadvertently find ourselves attending more to technology than other important aspects of our lives. This program will discuss the relative advantages and disadvantages of having digital technology readily available 24/7. Healthy habits for daily consumption will also be presented to encourage a balanced approach to view digital content and using devices.
Seeking Mental Health Assistance: How to Know When It's Needed
Most people experience times when they may need help dealing with problems or issues that cause emotional distress. If feelings of being overwhelmed and/or issues interfere with normal daily life, then gaining assistance of an experienced, trained professional can contribute to enhanced healing, well-being and life satisfaction. This workshop discusses situations and scenarios that indicate when it may be of value to seek the assistance of a mental health professional.
Past Webinar Participant Handbooks
Readiness for Healthy Change
It's not easy to make a healthy change, and it can be even harder to stick with it. Review the Participant Guide for strategies for success with how to prepare for, make, and maintain a healthy change.
Declutter Your Life
Can't find that important legal document? Bought soap and realized you already had two bars? Tired of looking at cluttered countertops? Can't remember your password for online banking? For some people, being organized just comes naturally. For others, not so much. Being organized is possible! See the participant guide to Declutter Your Life for strategies that can be practiced to produce significant results and give you less stress and more control in your life.