Lifeguard Operations Division
Lifeguard Operations' Role
The Newport Beach Fire Department's Ocean Lifeguards protect up to 10-million beach visitors along Newport Beach's 6.2 miles of ocean and 2.5 miles of bay beaches with preventative actions and medical assistance. Every day of the year, lifeguards ensure safety and provide customer service to the visitors on the beach, boardwalk, piers, and in the ocean. The Lifeguard Operations Division provides the City of Newport Beach with the highest level of lifeguarding services and is recognized as an Advanced Agency by the United States Lifesaving Association.
Brian O'Rourke, Chief Lifeguard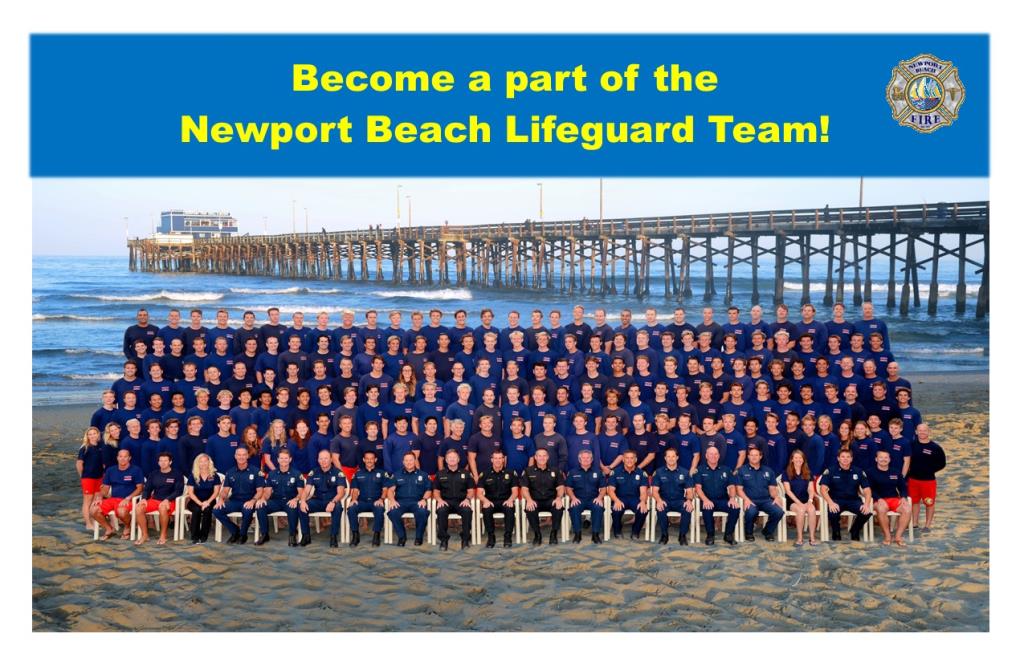 Lifeguard Operations Annual Report
View the 2020 Lifeguard Operations Annual Report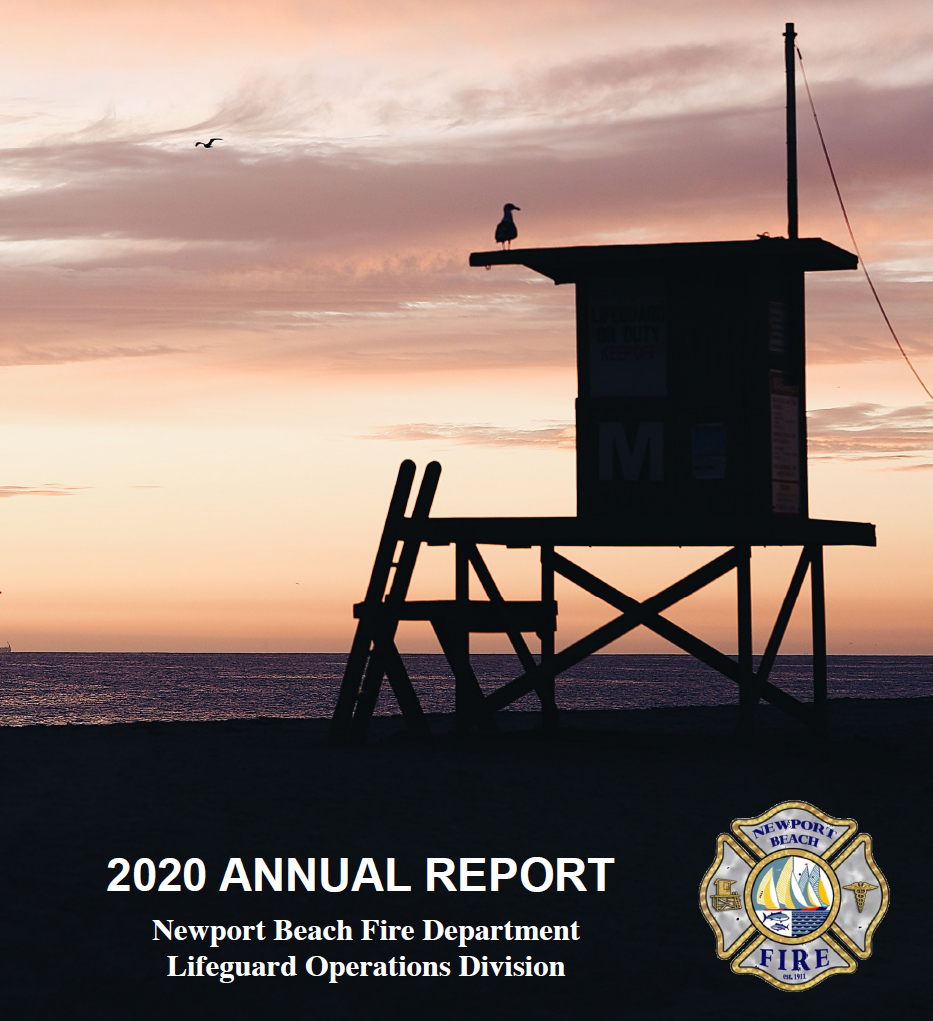 Special Usage Areas
May 1 - October 31:

The area between Tower 40 and Tower 44 is a designated Blackball area. No surfing or skimming during these months.

May 1 - October 31:

Flotation devices are prohibited at The Wedge from 10 a.m. to 5 p.m. Body surfing only. No bodyboards, surfboards, or skimboards.
Newport Beach Rules and Regulations
No smoking on beaches, piers, or beachfront sidewalks
No glass on beaches, piers, or beachfront sidewalks
No alcoholic beverages on beaches, piers, or beachfront sidewalks
No dogs between 10:00 a.m. and 4:30 p.m. (year round)

Dogs must be on a leash and the owner must have a device for cleaning up messes

No digging holes in the sand deeper than waist-deep
Surf Report - 949-644-3171
The Surf Report is updated twice daily at 7:30 a.m. and again at 2 p.m. You can call 949-644-3171 to hear a recording of the current beach conditions. Please visit surfline for live cameras and forecasts.
Lifeguard Safety Tips
Have a fun, safe day at the beach by following these safety tips:
Learn to swim.
Never swim alone.
Swim near a lifeguard.
Do not fight the current.
Never swim while intoxicated.
Leash your surfboard or bodyboard.
Do not float where you cannot swim.
Always wear lifejackets when boating.
Protect your neck from spinal injuries:

STOP, Watch, and Walk into the water.
DON'T dive headfirst into any unknown water.
DON'T dive toward the bottom into oncoming waves.
DON'T stand with your back to the waves.
DON'T jump or dive from a cliff, pier, jetty or bridge.
Avoid bodysurfing, bodyboarding or surfing straight "over the falls." Ride the shoulder.
In a "wipeout," land as flat as possible with your hands out in front of you.
While bodysurfing, keep an arm out in front of you to protect your head and neck.
When in doubt, DON'T DIVE, play it safe!

Always wear sunscreen when outdoors.
Be careful around the BBQ or fire pits.
Beach Wheelchairs
Beach wheelchairs are available on a first-come, first-served basis.

Free of charge.
Available in two-hour increments.
Reservations are not accepted.
Hours: 8 a.m. to 5 p.m. off season, 8 a.m. to 7 p.m. summer season (Memorial Day to Labor Day)
Available at Newport Pier between Towers 15 and 28 - Pick up wheelchair at the Ben Carlson Lifeguard Headquarters.
Available at Corona del Mar State Beach - Pick up wheelchair at the Headquarters building next to the restaurant and restroom building.
Driver's License and cell phone number is required for use.
---
Links

~ Safety, Service, and Professionalism ~