Fire Department Job Opportunities
FALL 2023
Newport Beach Firefighter/Paramedic
Preparation & Job Application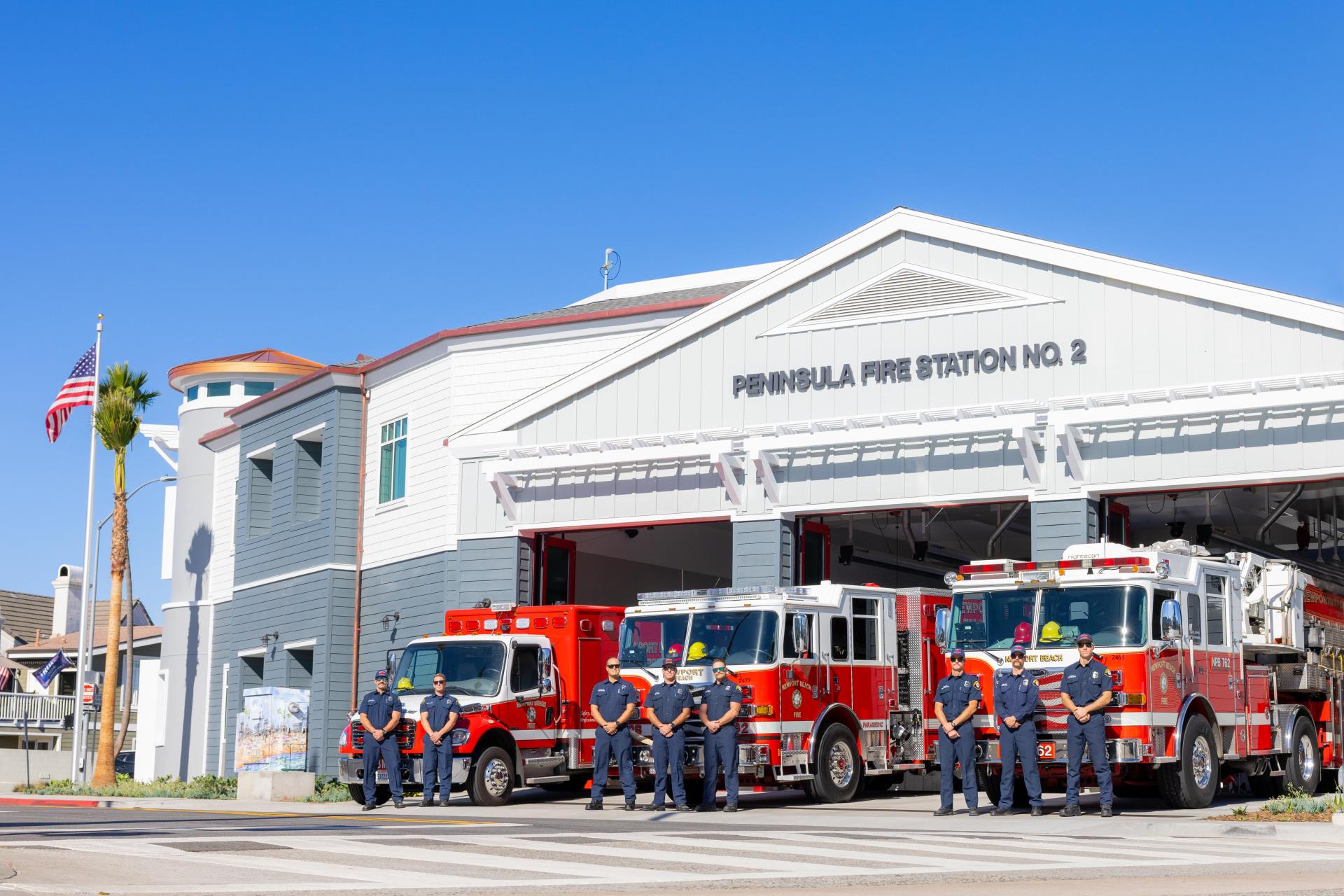 Join our team and have a rewarding career! To become a Firefighter/Paramedic for the City of Newport Beach, candidates must apply for the Firefighter/Paramedic position.
*Experienced Candidates are encouraged to apply and may start at higher salary step depending upon time on the job.
Please Note: Dates and timelines are also subject to change.
Prepare:
Visit the City of Newport Beach Jobs page and review the Firefighter/Paramedic job specifications.
Applications are currently being accepted
Start gathering your certificates for the application and interview prep.
Apply:
The Firefighter Paramedic job posting is currently open.
Applications will be accepted on a continuous basis with the next review date of August 23, 2023. Candidates are encouraged to apply immediately.
Applicants must be at least 18 years of age
Required Documents to Attach to the Online Application:


High school diploma/GED or college degree (transcripts showing equivalency will be accepted).
Firefighter I certification from a California Office of the Fire Marshal State Fire Training, proof of successful completion from a California Office of the Fire Marshal State Fire Training Accredited Firefighter I Academy, IFSAC Firefighter 1 certificate, or Pro Board Firefighter 1 certificate.
California EMT-Paramedic License, National Registry EMT-Paramedic License, or completion of a paramedic program (must be provided on official letterhead by the school).
Valid Driver's License.
Basic Life Support (CPR) for Healthcare Provider card.
Copy of CPAT or Biddle PAT certification completed. All certifications must have been obtained between February 1, 2023 to the present.

Visit newportbeachca.gov/jobs review the job specifications and apply.
Process:
Applications will be reviewed on

August 23, 2023

.

All current applications will be considered.
Online Exam: Tentatively scheduled for September 7, 2023.

Top scoring applicants will be invited to an oral interview.
Oral Interview: Tentatively scheduled for the week of

October 2, 2023

Passing applicants will be invited to the ocean swim test.

Ocean Swim: Tentatively scheduled for

October 11, 2023.

Passing applicants will be placed on an eligibility list that may be used to fill future vacancies as they occur.
About the Newport Beach Fire Department:
The Newport Beach Fire Department provides fire protection, EMS, and life safety services to our community. We protect a city of 85,000 residents that grows by more than 100,000 with summer tourism. The NBFD prides itself on its ability to handle all types of emergencies within our city while still providing mutual aid to major incidents across the state. Our Paramedics deliver "door to door" service that provides the highest quality medical care possible.
The city is protected daily by the Fire Operations Division which includes:
8 Engine Companies
2 Truck Companies
3 Paramedic Ambulances (4th Unit starting January 2024 est.)
1 Battalion Chief
All are staffed with full-time Firefighters and Firefighter/Paramedics who provide first rate service to the community.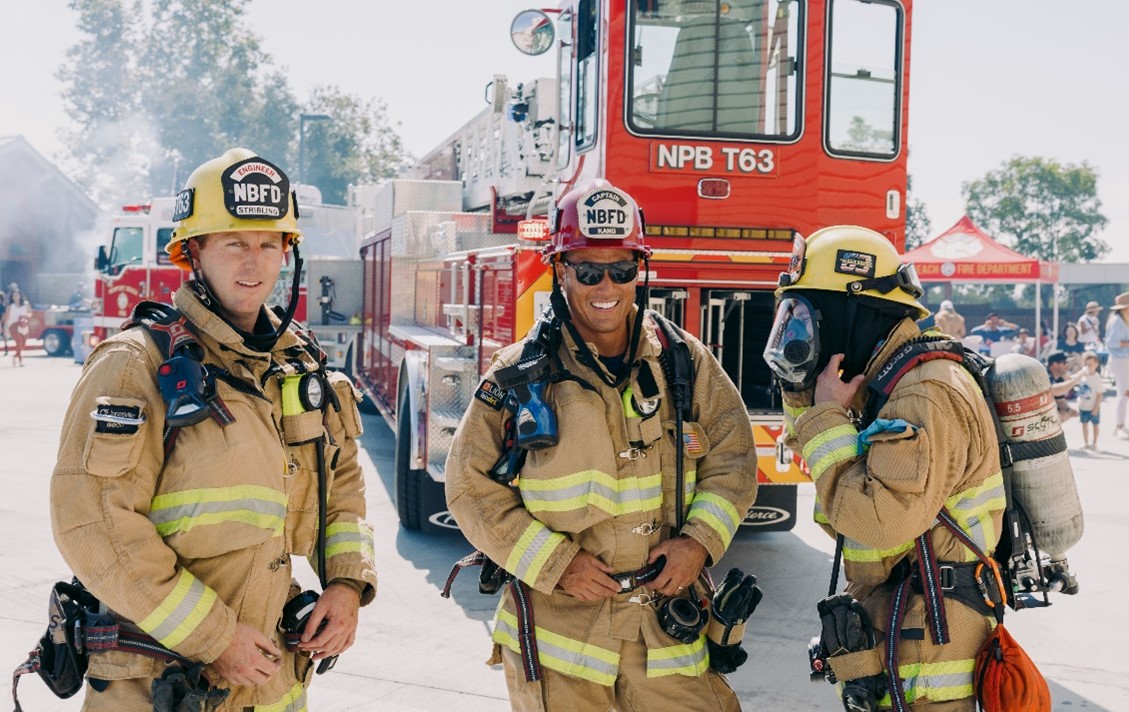 Who we are looking for:
We are looking for people of character who will contribute to a positive-team atmosphere through a commitment to serving the Newport Beach community and supporting each other.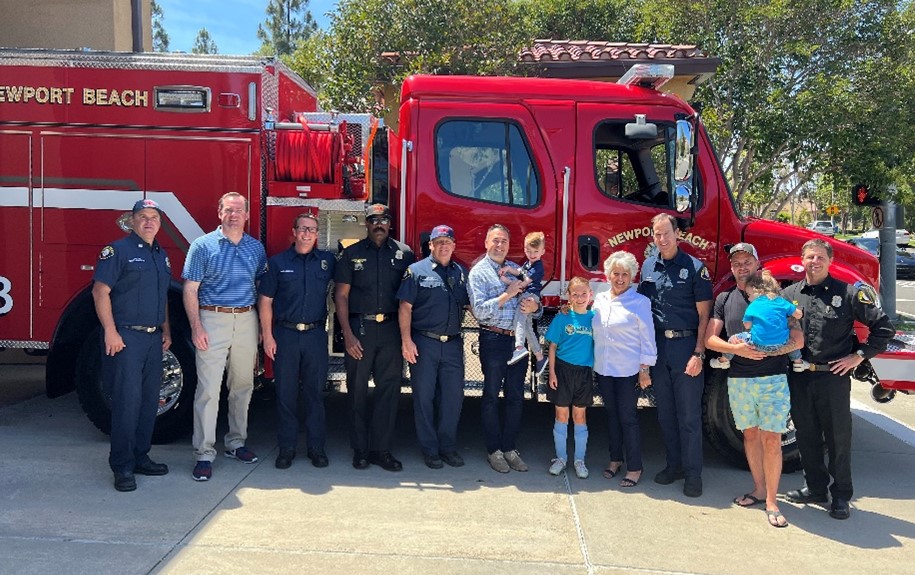 Our Commitment:
The Newport Beach Fire Department is committed to helping our employees achieve their goals through training and education. Your health and wellness are also important and the NBFD supports employees through a physical wellness program and mental wellness supported through Counseling Team International.
Compensation:
The City of Newport Beach offers a generous compensation package:
Competitive Salary
CalPERS retirement
Medical Cafeteria Plan packages
Flex Leave
Other City Provided benefits and additional information is available on the Job Flyer
This position is represented by The Newport Beach Firefighters Association, which will receive 9% in cost of living adjustments over the next 3 years (3% per year) in addition to many other benefits: NBFA MOU