Lifeguard Job Opportunities
Newport Beach Ocean Lifeguard – Job Application & Tryout Information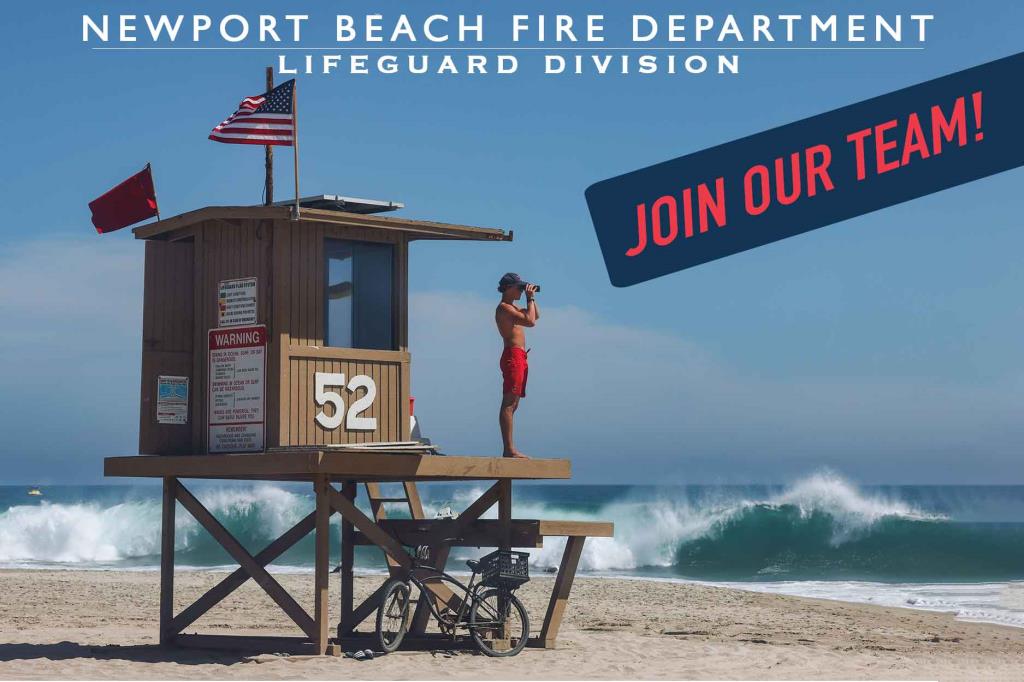 Join our amazing team and have a rewarding summer! To become a seasonal ocean lifeguard for the City of Newport Beach, candidates must first apply for the Lifeguard Trainee position.
Please Note: The course and/or selection components could change due to weather conditions. Dates and timelines are also subject to change.
Prepare:
Apply:
The Lifeguard Trainee job posting is expected to open December 12, 2022.
Job posting closes January 17, 2023 at 5:00 p.m. (Pacific Time).
Applicants must be 16 years old on or before March 1, 2023.
No prior lifeguard experience required.
When the job posting opens, visit newportbeachca.gov/jobs to review the job specifications and apply.
Tryout:
Qualifying applicants will be invited to a tryout scheduled for Saturday, January 28, 2023.
No wetsuits or fins allowed. Goggles are optional.
Tryout consists of a 1000-meter ocean swim and 1000-meter run-swim-run.
Top finishers will be invited to an interview.
Learn More:
Join us! The Newport Beach Lifeguards are hosting an Information Night for interested candidates. Attendance is not required as part of the recruitment process, nor does it affect applicant eligibility and/or imply a future job offer.
Attendees will learn about:
Tryouts
The Basic Lifeguard Academy
The post-academy hiring process
And more!
Info Night Details:
Date: Wednesday, January 11, 2023
Time: 6 p.m.
Location: Zoom; SIGN UP NOW! Participants must register here in order to attend the Zoom info night.