The City of Newport Beach presents its annual Concerts on the Green summer series featuring an array of performers for your entertainment. Bring your low beach chairs and blankets and enjoy an evening in a fun atmosphere. Pack a picnic dinner or purchase from on-site gourmet food trucks . No alcohol is permitted.
Unless otherwise noted, all concerts are held on the Newport Beach Civic Center Green (100 Civic Center Drive, Newport Beach). Admission and parking are free, on a first come, first served basis.

Presented by the Newport Beach City Arts Commission.
---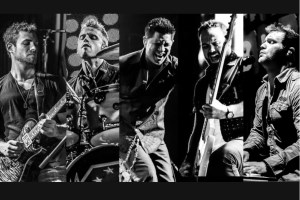 DSB
July 19, 2020, 6:00-7:30 p.m., Civic Center
DSB (Don't Stop Believin') has been highly revered as the world's greatest tribute to Journey. They have captured the lush and signature sound of renowned vocalist Steve Perry and Journey in their prime. Complete with a band of world-class musicians, DSB remains true to Journey's musical legacy and delivers the nostalgic concert experience that will keep you believin'!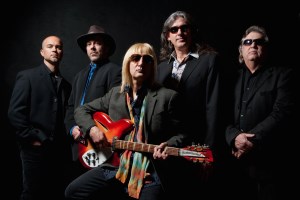 The PettyBreakers
August 9, 2020, 6:00-7:30 p.m., Civic Center
What started out in 2010 as a regional band is now the Nation's #1 touring tribute to Tom Petty. The PettyBreakers has played in 22 states and Washington D.C. ­with more being added constantly. A couple of highlights was performing at the Naval Yard in Washington D.C. in 2018 for Major League Baseball's Allstars Pregame Celebration, and being selected in 2014 as "The World's Greatest Tribute to Tom Petty" by AXS-TV.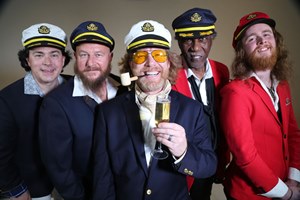 Yachty by Nature
August 23, 2020, 6:00-7:30 p.m., Civic Center
Come Sail Away with Southern California's SMOOTHEST Yacht Rock band. A crew of six talented musicians taking you on a sunset cruise to the guilty pleasures of 70's and 80's smooth soft rock. Don't miss the boat, Captain Carl steers us toward Pleasure Town and Scotty McYachty crushes the vocals on the playlist of your life. Playing all your favorite hits from Hall & Oates, Michael McDonald, Toto, Steely Dan and so much more. Pop the champagne, your smooth grooves await.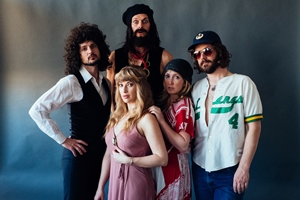 Rumours
September 13, 2020, 6:00-7:30 p.m., Civic Center
Rumours has meticulously put together a show that spares no detail. Recreating the band's legendary persona, in all it's youthful glory from 1975-1987. From period accurate equipment and costumes to spot on characterizations and musical performances, Rumours takes you back to a time when music was still an unbridled cultural experience and bands weren't afraid to put on a show. Relive the rock and roll magic with Rumours.
Participating Food Trucks
(to be announced)
---
View video from the past Concerts on the Green on NBTV streaming video
NOTE: If you are a musician or band manager interested in participating in the 2020 Concerts on the Green, the deadline has now passed. If you would like to be considered for the 2021 concert season, please send a CD, DVD and/or press materials to the Cultural Arts Office, 1000 Avocado Ave., Newport Beach, CA 92660, or email your digital audio files and materials to arts@newportbeachca.gov, before January 1, 2021. Please clearly mark the package (or email subject line) "Concerts on the Green."
FOOD TRUCK VENDORS: If you would like to be considered for summer 2020, or for other Cultural Arts events, please contact Francine Jacome at fjacome@newportbeachca.gov. Valid OC Health Permit, Newport Beach Business License, and certificate of insurance required.