Cultural Arts Grants Awarded for 2018/19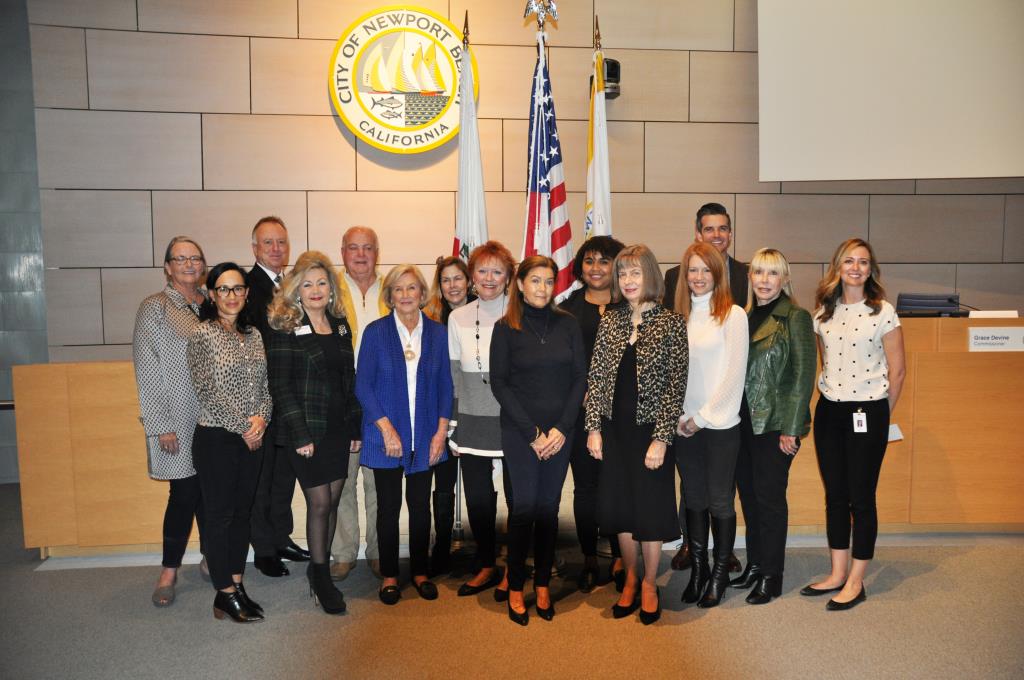 Each year the City of Newport Beach distributes funds to arts organizations, enabling them to expand arts programs offered to the local community. The City Arts Commission is pleased to announce that the recipients of the 2018/19 Cultural Arts Grants are as follows:
Balboa Island Improvement Association (BIIA) $2,000
The BIIA will promote cultural activities and musical appreciation by presenting live classical musical performances throughout the year. The concerts will be held at St. John Vianney Chapel. The BIIA will also stage free summer concerts of popular music at Balboa Park, adjacent to the Beek Center.
Baroque Music Festival: $4,000
The Baroque Music Festival will use the grant funds to help fund the final concert of the 2019 season. The June 30, 2019 program at St. Mark Presbyterian Church will feature a performance of Bach's Magnificat, and the grant funds will be used to bring nationally recognized soloists to Newport Beach. The funds will also be used to subsidize the cost of student tickets for this concert.
Chuck Jones Center for Creativity: $2,000
Chuck Jones Center for Creativity will use the grant funds for "Food for Thought: Creativity Workshops with Brain Health in Mind". The program goal is to provide exceptional cognitive exercises for four different brain functions (memory, executive function, visual function, and language). The program will be held at OASIS Senior Center.
City Arts Commission: $16,000
The City of Newport Beach Arts Commission will use the grant funds for a range of free arts programming intended for local youth, from Kindergarten to 6th grade.
Ensign Intermediate School Dance Club: $1,000
The grant funds will help fund the professional teaching staff of the program. Professional dance instructors from CS Dance Factory to provide weekly instruction. This includes the fundamentals of dance, choreography, and coaching on confidence, teamwork, and problem solving.
Newport Beach Film Festival (NBFF): $5,000
The NBFF is planning a multi-program series covering several days of the Festival similar to the 2018 Seminar Series. Held in the Civic Center Community Room, past seminar topics have included directing, screenwriting, production design, animation, and special effects.
Newport Beach Sister City Association: $2,000
Sister Cities will use the grant funds to host a lecture and reception by painter Gianne de Genevraye in January 2019. Gianne has travelled as artist in residence to Antibes, France; Okazaki, Japan; Baja Cities, Mexico and Newport Beach to prepare for this exhibit. Gianne will exhibit in the Newport Beach Central Library from January 7 through March 5, 2019.
Newport Elementary School Foundation: $3,000
The Newport Elementary School Foundation will fund the Arts Masters Program. This program consists of lectures and assemblies conducted six times through the school year. Each lecture is a multimedia presentation assembly using art visuals, images, and engrossing stories covering each artists and/or art subject. In addition, there is an accompanying art activity for each lecture that enables each student to create their own individual work of art in the manner of the master artist or art subject, using the same techniques, styles, media, and disciplines.
Pacific Symphony: $5,000
Pacific Symphony's Frieda Belinfante Class Act partnership will enable three Newport Beach elementary schools (Anderson, Harbor View, and Newport Coast) to participate in this program. Class Act strives to enhance existing school music programs by providing additional musical experience through the Symphony. Focusing on six main "contact points" with schools, the program works to increase awareness of and involvement with symphonic music for elementary school students, their families and educators.
Each year, students form a relationship with a new Symphony musician who serves as a "Class Act teaching artist," through activities including classroom lessons, ensemble performances, assemblies and either a Youth Concert at Renée and Henry Segerstrom Concert Hall for older students or an Interactive Performance on-site for younger students.
All activities feature the music of the Class Act Composer of the Year. Teacher Workshops, given on-site at partner schools, foster high-quality classroom instruction and offer curricular materials designed to enhance the objectives of the program. Dedicated volunteers from each school form the backbone of the program, and allow for a true partnership experience.
This year Class Act will explore the theme of "Symphonic Storytelling" through the music of Peter Ilyich Tchaikovsky. The League of American Orchestras and the National Endowment have recognized Class Act for the Arts as one of the nine most exemplary music education programs in the United States.