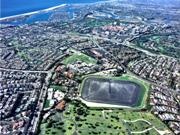 Big Canyon Reservoir (BCR)

Located at 3300 Pacific View Drive in Corona Del Mar. The Big Canyon Reservoir is the largest City owned reservoir with a capacity of 600 acre foot or 195 million gallons. Built in 1958 this reservoir was the primary water supply for Newport for many years. Although the reservoir does have the ability to supply water to the entire service area the reservoir is primarily used as a storage reservoir and supply to our higher pressure zones. This photo was taken after the completion of the floating cover project in 2004.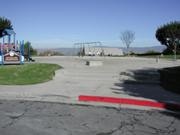 Spyglass Hill Reservoir

Located under the Spyglass Reservoir park at the end of Muir Beach Circle in Spyglass is the 1.5 million gallon concrete reservoir. Built in the 1970's to supply the surrounding community this 101 foot diameter and 27 foot deep reservoir is under the playground park. Large concrete support columns and thick concrete roof and walls support this well hidden reservoir.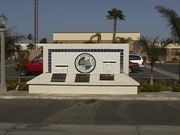 16th Street Reservoir

Located at the Utilities Yard at 949 West 16th Street in Newport Beach the newest of our reservoirs is a 3 million gallon underground concrete reservoir. Built in 1996 as part of our ground water project, this reservoir receives well water from our four City owned wells in Fountain Valley. This reservoir supplies water to the 16th Street pump station that can pump up to 12,000 gallons per minute into our distribution system. Excess water not used in the system is stored in the Big Canyon Reservoir in Corona Del Mar.