Superior Avenue Pedestrian / Bicycle Bridge and Parking Lot
Project Description:
This project is located at the intersection of Superior Avenue and West Coast Highway and involves the construction of a new pedestrian/bicycle bridge across Superior Avenue and a larger parking lot with 129 parking spaces. The adjacent Sunset Ridge Park, which was completed in December 2014, is a 13.7-acre active park with a baseball field and two soccer fields. Unfortunately, due to California Coastal Development Permit constraints associated with the Sunset Ridge Park development, on-site parking was not included with the development of the park. Visitors to Sunset Ridge Park currently park at the existing parking lot on the southeast side of Superior Avenue. The existing parking lot only has 64 parking spaces and does not provide adequate parking for larger organized sporting events. The primary goals of this project are to increase parking and improve pedestrian and bicycle safety and access to Sunset Ridge Park.
Proposed improvements include the following:
New pedestrian/bicycle bridge approximately 210 feet long and 12 feet wide overcrossing Superior Avenue
New larger parking lot with 129 parking spaces
Expansion of Sunset View Park (additional grass area)
Earthwork, grading, retaining walls, storm drain and lighting improvements
Landscape and irrigation improvements
Amenities including a drop-off area, bicycle fix-it station, and a drinking water fountain
Project Status (Updated 9/19/2023):
Construction activities began in March 2023. The pedestrian bridge across Superior Avenue continues to progress nicely. This bridge is constructed in eight separate sections. Sections one thru three have been completed and section four, which is the bridge soffit, stem, and barriers (i.e. bottom, middle support and sides of structure), are scheduled to be poured next week. Construction of a reinforced concrete bridge is a very complicated process with an intricate network of steel reinforcing bars, tensioning strands and lighting conduits imbedded into the concrete structure. There is also a significant amount of concrete curing time needed in between each of the eight sections.
The contractor is also working on the mass grading and retaining walls for the parking lot simultaneously. Approximately 22,000 cubic yards of soil will be displaced with 9,500 cubic yards exported off site. The temporary mound of soil shown in the photo below will be used as backfill material for the proposed retaining walls. Grading and wall construction activities will continue for the next several months. Feedback from the community has been very positive. We appreciate everyone's continued patience throughout construction.
We request residents and visitors to observe all traffic restrictions. You are also encouraged to visit this City project webpage (www.newportbeachca.gov/superiorbridge) regularly for the most up-to-date project information.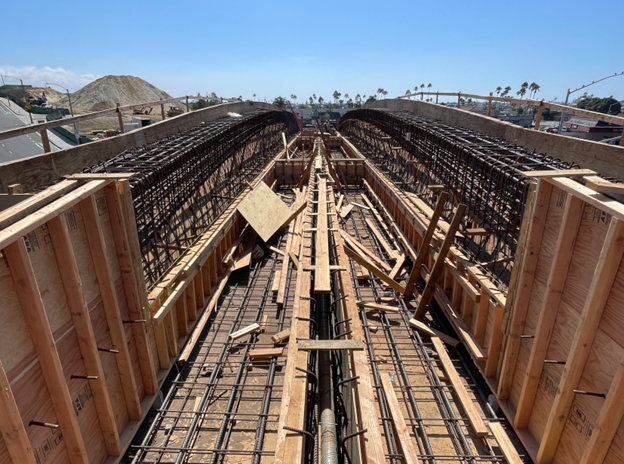 Photo 1: Reinforcing steel bars for the bridge soffit, stem and barriers.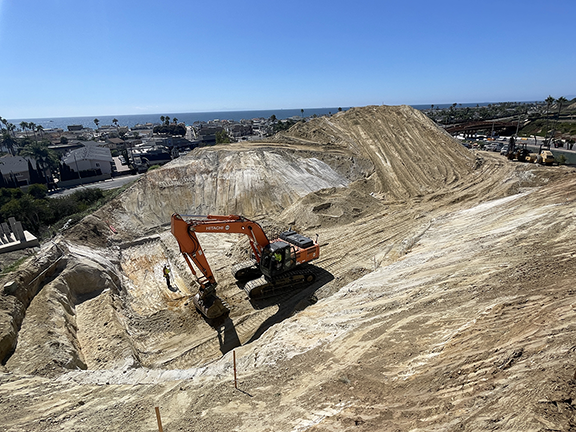 Photo 2: Earthwork excavation in preparation for the proposed retaining wall
Rendering: Views from Superior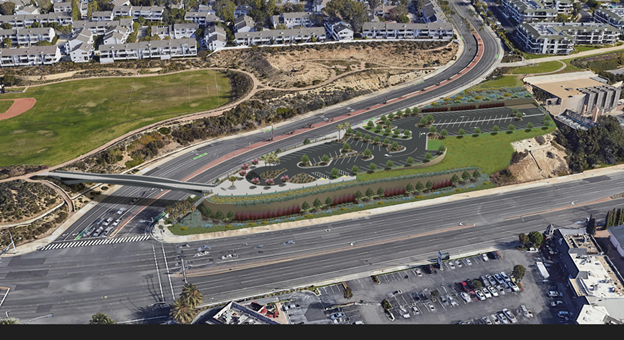 Project Contacts:
Public Works Department
949-644-3311
Project Manager
Andy Tran, P.E.
949-644-3315
atran@newportbeachca.gov