Ford Road Residential Project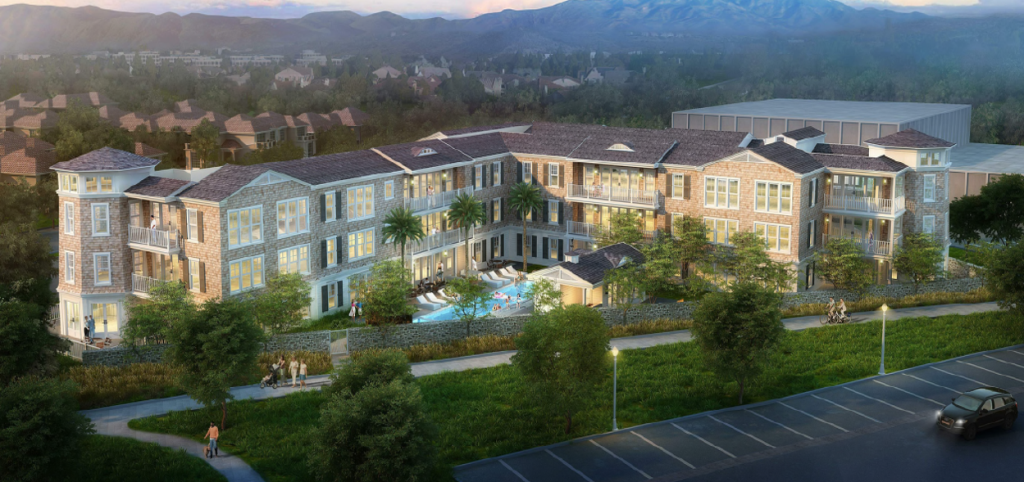 Project Address/Location:
4302 Ford Road at the southeastern corner of the MacArthur Boulevard and Bonita Canyon Drive intersection.
Latest News:
As of Friday, February 28, 2020, this project was withdrawn by the applicant.
Project Description
:
The project consists of the construction of 21 residential condominium units on vacant property. The proposed development consists of a two- and three-story building over one level of subterranean parking and will include common amenity areas. Access would be provided by a new driveway off Ford Road.

Legislative/Discretionary Actions:
The applicant, Hines, requests the following applications from the City of Newport Beach:
• General Plan Amendment – To change the land use category from PF (Public Facilities) to RM (Multiple-Unit Residential). The proposed amendment also includes 21 additional dwelling units in Statistical Area M6.

• Zoning Code Amendment – To change the zoning district from PF (Public Facilities) to RM (Multi-Unit Residential) and to revise the Zoning Map (Newport Beach Municipal Code [NBMC] Chapter 20.14 [Zoning Map]) to include a development limit of 21 dwelling units on the property.

• Major Site Development Review – To allow the construction of 21 dwelling units with a tentative tract map and to ensure the site is developed in accordance with applicable zoning code development standards and regulations pursuant to NBMC Section 20.52.080 (Site Development Reviews). Also requested is an increase in allowable height for a corner tower element that would exceed the maximum height limit.
• Tentative Tract Map – To allow the residential dwelling units to be sold separately.

• Initial Study/Mitigated Negative Declaration (IS/MND) – To address reasonably foreseeable environmental impacts resulting from the legislative and project specific discretionary approvals, the City has determined that an initial study and mitigated negative declaration is warranted pursuant to the California Environmental Quality Act (CEQA) Guidelines.
The City's environmental consultant, Kimley-Horn, has prepared the IS/MND. It is currently available for public review and comment until May 6, 2019, and is available online here. Please note, comments on the project are always welcome and may be submitted after this deadline. The deadline only relates to comments being made on the environmental document.
Vicinity Map (Click to Enlarge):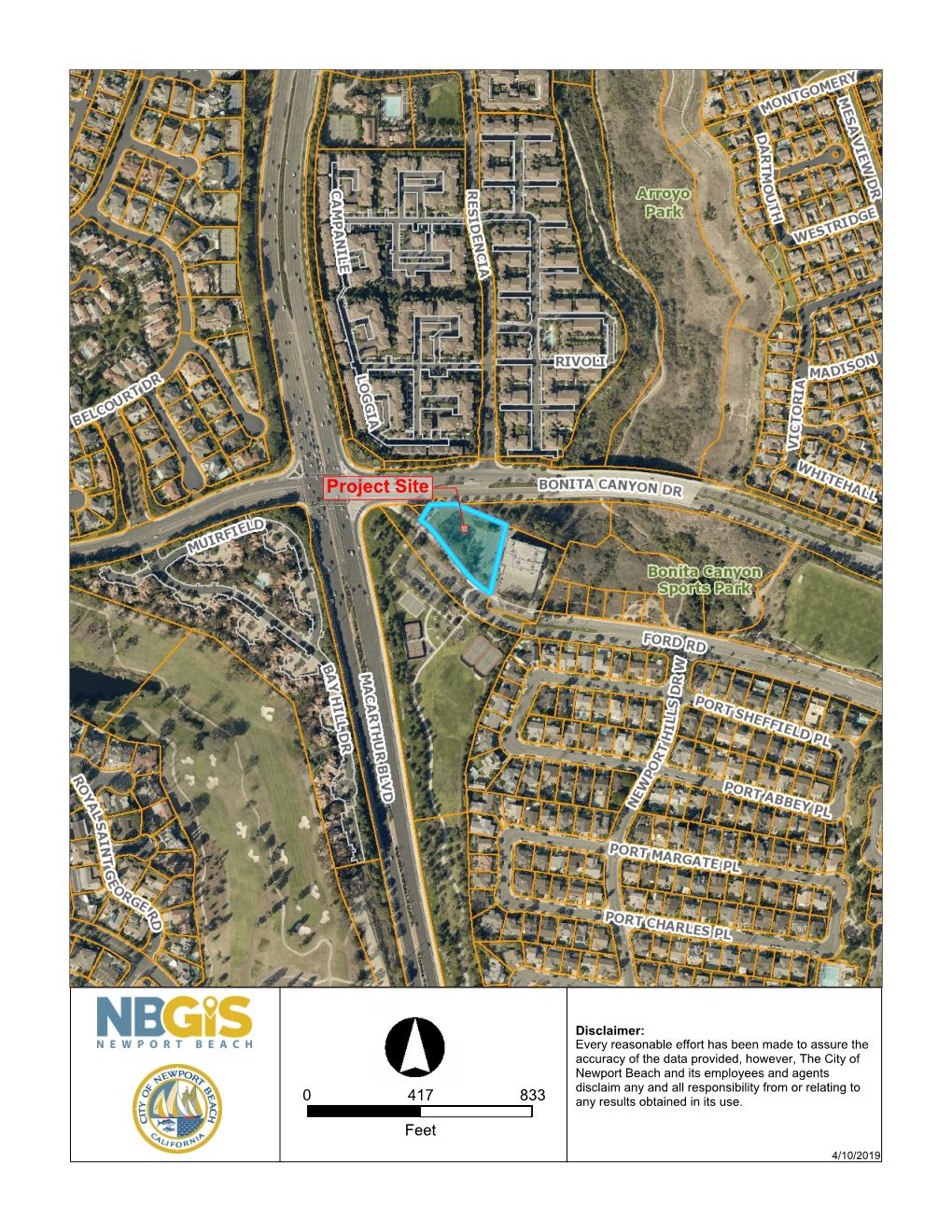 Project Plans (Click to Download):
Warning, this is a large file and may take some time.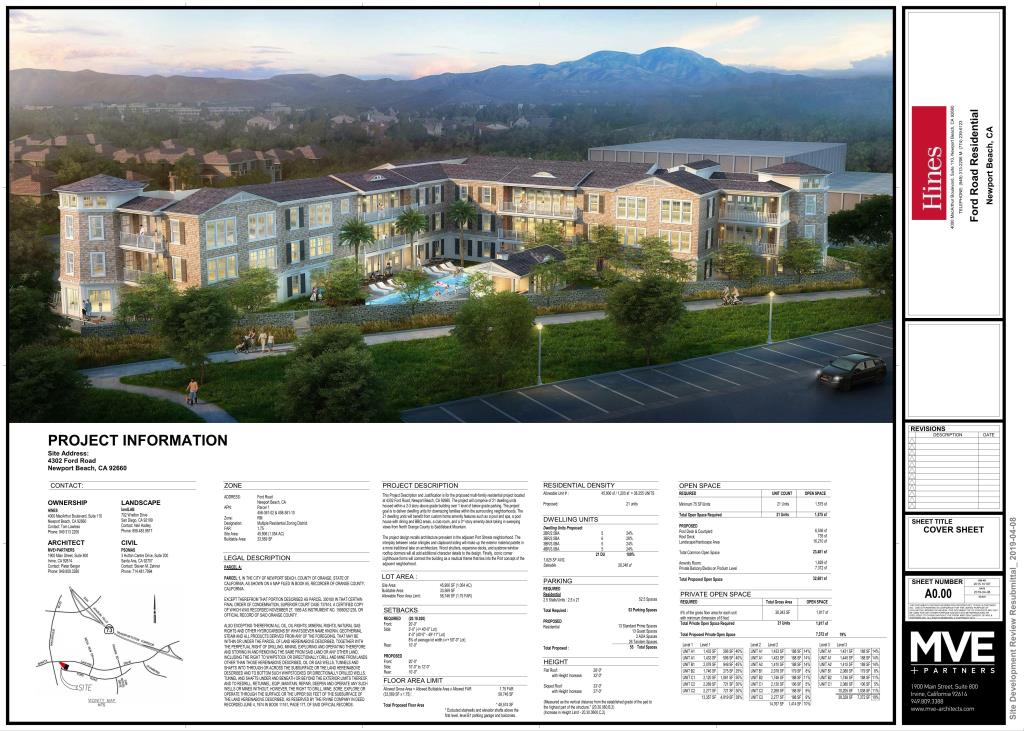 Anticipated Future Events:
Application Deemed Complete: TBD
IS/MND Released for Public Review: April 17, 2019
Planning Commission Study Session: April 18, 2019

Discussion only. No action taken. Review the staff report and the video recording here.

IS/MND Public Comments Due: May 6, 2019
Planning Commission Meeting: TBD
Airport Land Use Commission Meeting: TBD
City Council Meeting : TBD
Development Impact Fees
Fair Share Fees and San Joaquin Transportation Corridor Fees apply
Project Planner:


Ben Zdeba, Associate Planner
949-644-3253
bzdeba@newportbeachca.gov