Special Event Permit Application
Special Event Permits
Planning to host a special event in the City of Newport Beach? If your event/activity is one of the following, it will likely require a special event permit:
Outdoor concert and entertainment, public or semi-public, dance, recreation or sporting event
Circuses, carnivals, fairs and festivals
Farmer's Markets and swap meets
Walks, runs, athletic, bicycle and vehicle races and rides
Organized or sponsored vehicle and boat shows
Sales event outside the normal sales area of a business, such as a sidewalk and parking lot sale and other special promotions
Auto dealer sales events involving promotional attractions such as BBQs, tents, canopies, special signage and similar facilities
Fireworks display
Street fair, craft show on a residential or commercial right-of-way which is likely to obstruct, delay or interfere with normal flow of pedestrian or vehicular traffic
Car washes whereby the public is encouraged to attend
Outdoor amplified sound
Other events as described by the Newport Beach Municipal Code Section 11.03
Harbor activities and events
You can download a Special Event Permit application or call 949-644-3151 to speak to the City's special event permit coordinator.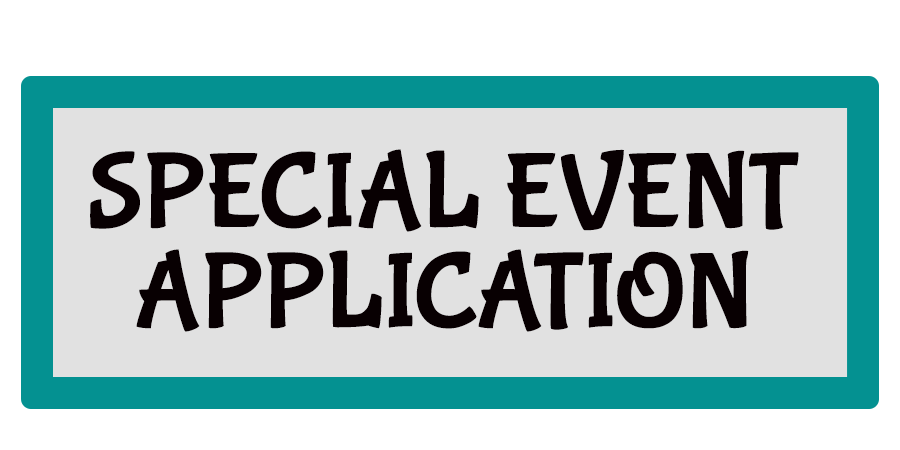 Weddings at the Beach: The City of Newport Beach allows wedding ceremonies on the beach with some restrictions. The beach may not be reserved, all beach and parking areas in Newport Beach are available on a first come first serve basis. Wedding ceremonies on the beach are restricted to groups of 50 or less people, alcohol and amplified sound are not permitted. Set-up of equipment including tables, chairs, tents, arches, etc. is not permitted. Beach areas may not be roped off or otherwise reserved, all use is subject to availability upon arrival of your group. Summer weddings are not advised as during this time of the year the beach and parking lots are extremely crowded.
Weddings at Parks: The City of Newport Beach allows some City parks to be reserved and used for wedding ceremonies. No amplified sound or alcohol are permitted. There are some restrictions on the time of the year and attendance levels that are allowed depending on the park location. Reservation of City parks requires completion of a Park Reservation Form along with an hourly reservation fee and deposit. In some cases, a Special Event Permit is also required.

For more information and park availability: Contact the City of Newport Beach Recreation & Senior Services Department at 949-644-3151.