Special Needs Programming
The City of Newport Beach is proud to serve participants with special needs. Patrons are encouraged to enjoy an assortment of activities through our recreation classes and programs as well as specialized adaptive recreation programs. Check out below for a list of classes as well as local resources.
Special Needs Ballroom Basics brought to you by Definitely Dance
Join us for a dynamic dance class that is specifically designed for people 18+ with all types of special needs and developmental disabilities! Must sign up with a family member or caregiver, who will be your dance buddy throughout class. One registration per pair. Taught by our lead instructor, Mandy Mykitta, many dances will be represented. From the Waltz to the Hustle, we'll teach you all the moves you need to own any dance floor!
Search for a list of upcoming classes.
Art Workshops brought to you by Lisa Albert
Local favorite art instructor, Lisa Albert, will be hosting seasonal art workshops specifically designed for young adults with special needs. Lisa is a credential teacher with ABA training who will guide students in making seasonal projects. These workshops will be a great way to increase self-esteem, practice socialization skills, and promote creativity. A fun time will be had by all. Artists will take home a special keepsake at each workshop. Participation of aids, caregivers, or accompanying family member is highly encouraged (only participants are required to register in the class).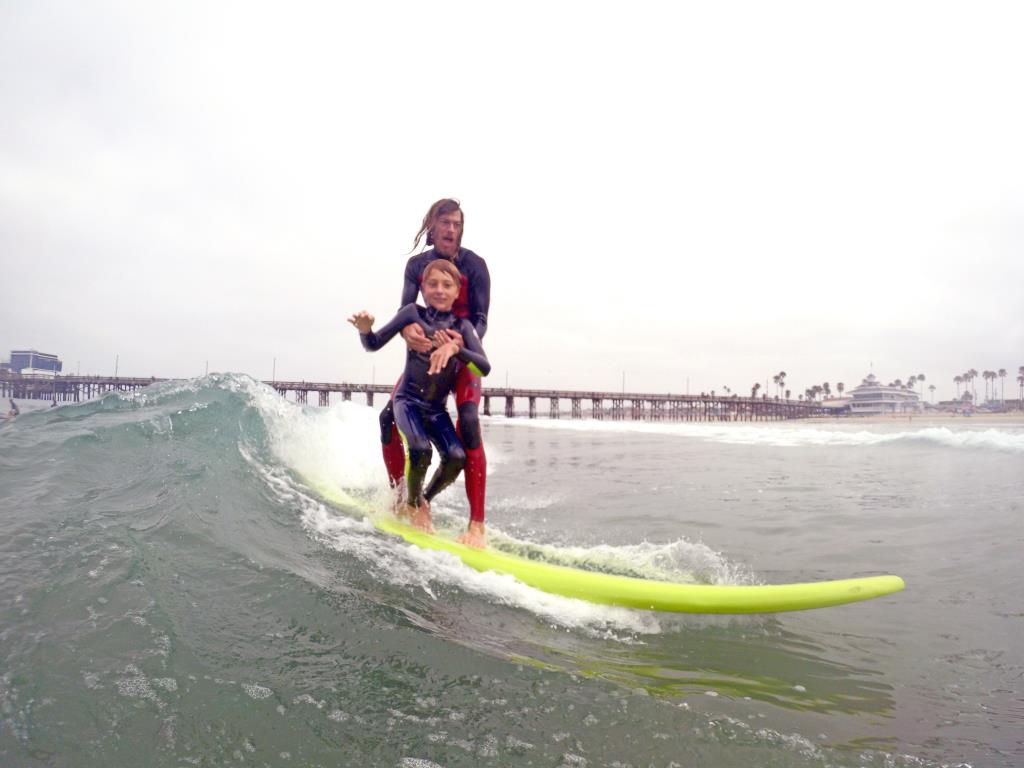 Stoked Surf Class for Special Needs brought to you by Endless Sun Surf
Come join us in this unique surf class designed for those with special needs. This is a great way to increase self-esteem, connect with the ocean, make new friends and learn a sport unlike any other. Professional instructors will work 1:1 with students in the water to help them catch and ride waves, learn about ocean safety, surfing techniques and ocean awareness at a perfect location with gentle waves and safe, shallow depths. Surf school owners are CPR and First Aid certified and have experience in teaching surfing to those with special needs. Surfboards and wetsuits are provided. Class meets under the Newport Pier.
Sunday Circle & Basketball Buddies brought to you by Friendship Circle
Join the Friendship Circle, and come together for a variety of entertainment, recreation and enrichment activities. This program offers a unique opportunity for children and teens to gain skills and confidence from group activities while still receiving one-on-one attention from their buddies. The Sunday Circle program helps to teach children everything from gross motor and cognitive techniques to communication and language skills. Specialized activities raise the spirits and promote creativity, while sports activities exercise gross motor skills and promote physical fitness.
Friendship Circle OC Basketball Buddies is a program for kids and young adults who would like to learn fundamental basketball skills and make new friends! Every participant will be paired up with a teen buddy who then assists them acquire their newly learned skills. Participants will play a scrimmage game each class
Friendship Circle also offers a week long Day Camp in the summer as well as over the holiday break. Check the most current copy of your Newport Navigator for a full list of seasonal programs!

The City of Newport Beach partnered with the Special Olympics Southern California to offer its first Basketball Tournament on April 28, 2018. Stay tuned for more info on next year's to be held at Newport Coast Community Center in April 2019.
SPECIAL NEEDS INSTRUCTORS WANTED!
We are looking for contract instructors to teach to the special needs population. If you have relevant experience or expertise, please consider submitting a contract instructor proposal or call 949-644-3151 for more information.
LOCAL RESOURCES