The Boy in the Wooden Box by Leon Leibson
Reviewed by Christina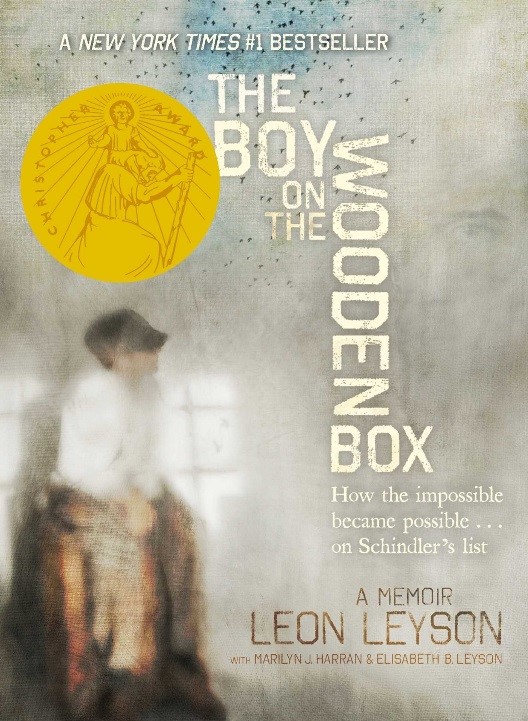 Though Leon had grown up poor, his childhood was wealthy of playful memories. As the
youngest child in his family, he grew up under the embrace of his loving parents and
siblings. At ten, Leon and his family moved into the city where his father worked in a
glass factory, and it seemed like a new beginning. It was, until German soldiers were in
his country. In his city. In his home. Unlike soldiers from the past, they had lost their
humanity, slaughtering not only soldiers, but also innocent Jews like Leon.

A hero is an ordinary human being who does the best of things in the worst of times.
Leon and his family were only able to survive with the help of a hero disguised as a
monster, and this memoir describes their tale of horror and survival.

I rate The Boy on the Wooden Box a solid 10/10. It was an emotional rollercoaster as I
was whisked into the shoes of young Leon in the Holocaust and experience the theme of
human nature. It made me realize the humanity within our souls, just that some remain
preserved while others became corrupted.

For me, the most touching moment from Leon's journey was the day the Nazis stormed
open his door, sending a wave of broken wood shards flying. They arrested his brother,
who didn't have his work permit with him, and took him to suffocate to death in a gas
chamber. Schindler, Leon's father's kind boss, had went to free his workers from the
train to the gas camp when he saw Leon's brother. Yet despite an opportunity to escape,
Leon's brother shook his head and stayed stuck to the death train for he will never leave
his girlfriend alone to the reaper.

As a Jewish kid during the Holocaust, Leon fought to survive every day. He had no
choice. As an influential Nazi, Schindler did have a choice. Countless times he could
have abandoned his workers, taken his fortune, and fled. He could have decided that his
life depended on working Jews to death, but he didn't. Instead, he put his own life in
danger every time he protected his Jewish workers for no other reason than it was the
right thing to do.

Oskar Schindler defines heroism. He is living proof that one person can stand up to evil
and make a difference. In a crossroad between what is right and what is easy, Schindler
chose the path for righteousness without batting an eye. He knew the danger. He knew
what could happen to him. Yet he did it anyways.

I recommend this book as an immediate read for young teenagers with a heart of
empathy. Heck, you don't even need to be interested in the Holocaust or world history.
Read with your patient eyes, and you will be satisfied with not only an entertaining tale,
but wisdom and jewels from the past to ensure history like the Holocaust will never
repeat itself.

Check out The Boy in the Wooden Box at the Newport Beach Public Library.
Return to full list >>