District 1 - Diane Brooks Dixon (2022*)
ddixon@newportbeachca.gov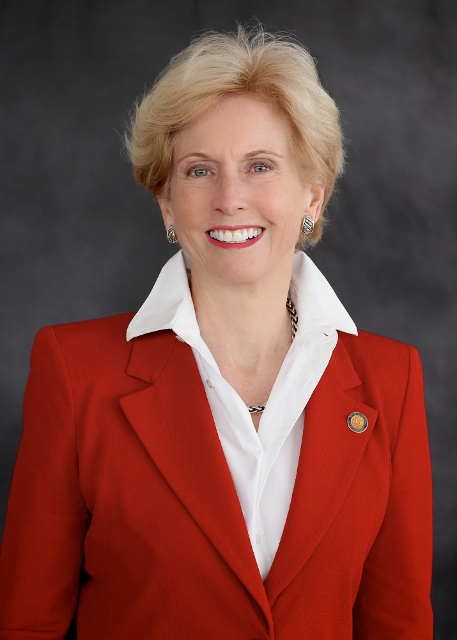 Council Member Diane Dixon was elected to the Newport Beach City Council in November 2014 and re-elected to a second, four-year term in November 2018. Diane is honored to serve the residents of Newport Beach with a platform of fiscal discipline, transparency and listening to residents and business owners.
Diane's City Council colleagues selected her to serve as Mayor Pro Tem in 2015 and as Mayor in 2016. She was chosen to serve as Mayor again in 2019. Diane currently serves as a member of the Council's Finance Committee and served as its chair from 2015 to 2018. She previously served for two years as chair of the Water Quality and Tidelands Management Committee. She is currently the second vice president and treasurer of the Board of Directors for the Association of California Cities – Orange County.
Before her election to public office, Diane enjoyed a nearly 40-year career in leadership roles for public and private companies. She served as a senior executive at Avery Dennison, a Fortune 300 public company with $6.5 billion in annual sales, from 1981 to 2011. At Avery Dennison, she was responsible for the company's global communications, government relations, marketing communications, and corporate philanthropy, managing at the intersection of business and government, forging connections among business, government, communities and nonprofit organizations.
Diane has also had a decades-long commitment to community leadership and has served on a number of community boards: United Way Orange County and United Way Los Angeles; YMCA Los Angeles; KCET public television; USC Board of Councilors and Alumni Association; ALS Golden West Chapter; as well as educational institutions and child service agencies. She knows how nonprofit organizations can work together with local government and businesses to accomplish goals to improve our communities.
She holds a political science degree from the University of Southern California.
Diane's husband of 44 years, Patrick R. Dixon, currently serves as Special Counsel to Orange County District Attorney Todd Spitzer. Previously, he served for 38 years in the Los Angeles County District Attorney's office, including 15 years as head of the office's Major Crimes Unit and three years as Assistant District Attorney. Their only child, Colleen Brooks Tompkins, is a former prosecutor with the Manhattan (NY) District Attorney's office. Colleen and her husband Graves Tompkins are the parents of Diane and Pat's grandsons, Brooks, Walker and Teddy Tompkins.
District 1 encompasses the Balboa Peninsula and ocean-facing West Newport community.
* indicates term limit

Return to City Council Homepage