A Court of Mist and Fury by Sarah J. Mass
Review by Jaden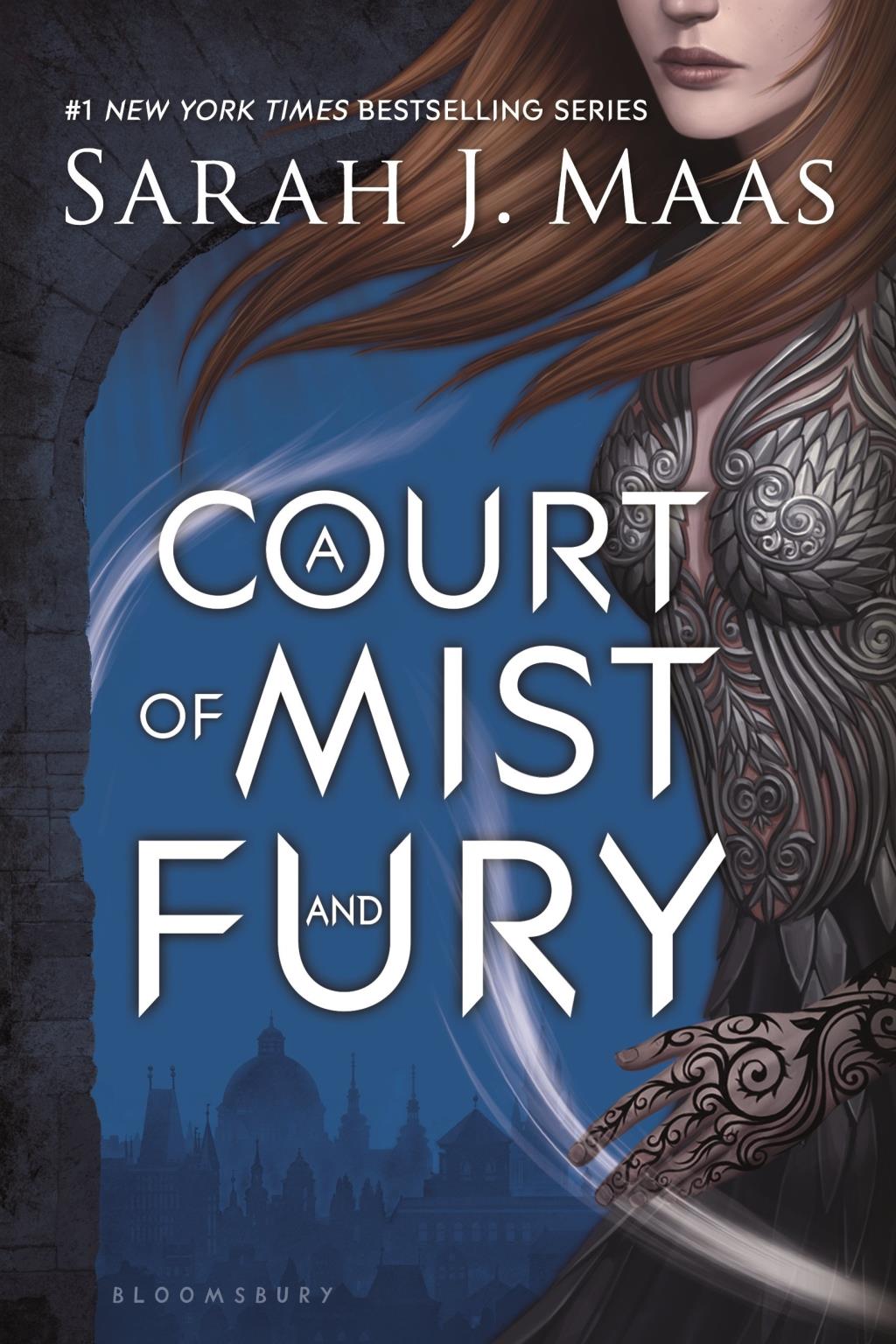 A Court of Mist and Fury is apart of the A Court of Thorns and Roses series. The series centers around nineteen year old Feyre, a human girl who finds her way into the mystical Fey Realm. In the first book, she is kidnapped by the High Lord of the Spring Court, Tamlin, after killing one of his huntsmen. (Spoilers for the first book of the series ahead). After a series of trials and challenges against the wicked Amaranrha, Feyre and Tamlin start a new life together, aware of their mutual affection for one another. However, their perfect picture of happiness is shattered in the second book. Both Feyre and Tamlin suffer from PTSD from their battles with Amarantha, which puts a major strain on the emotional aspect of their relationship. Drowning in her own grief, Feyre becomes a husk of a person, something which everyone around her choses to ignore. Just as she feels as though she might fade into nothing, Rhysand, the infamous High Lord of the Night Court, comes to call on the debt she owes him (from the first book). As she gets to know the other members of Rhys's inner circle, she begins to learn more about herself and who she has become. Though everything for Feyre seems to be going well, a new threat swoops into her life: King Hybern and his plan for total world domination. Feyre must overcome her internal obstacles as well as those she now faces against the malicious king. Will she return to the girl she was in the spring court, or find her own path?
This book was very entertaining, though I did not like the way Sarah J. Mass went about Feyre's character development. Throughout the first and second book, Feyre struggles with figuring out who she is and what she wants out of life. She seems to need a leader telling her what to do and how to act. She is unsure of how to feel, and mainly relies on other people to tell her what to do and think. In this book, Sarah J. Mass wanted to highlight Feyre's self improvement and how she becomes her own woman, which is awesome, except that I think the author failed to do that. Once again, Rhys and his night court were telling her what to think of her situation and previous lover. Though they were right about the way she was treated, Feyre still latched onto their every word and, personally, I don't think she would have come to the same conclusion if not for Rhys and his gang. I would have liked it better if Feyre had time away from another male's influence and figured out who she was on her own.
Another thing I did not like was how the relations between Rhys and Feyre played out. There is a lot of misogynistic scenes throughout the book where the woman is submissive and the male is predatory and powerful. It was incredibly uncomfortable to read, especially as a woman. The way the men are written encourages violent and animalistic behavior towards woman. I hated the thought that hundreds of young girls are reading this and thinking that this was how a healthy relationship should play out. One scene in particular made me incredibly uncomfortable. For various reasons, Rhys had to act like Feyre was his "whore" in one of his many courts. The way he treated her was disgusting and the author tried to play it out in a way that he was sorry he had to treat her that way, but it was definitely not necessary to the plot. And Feyre liked it. I just don't understand why it was so important to have the all powerful Rhys treat Feyre in such a way, especially in front of so many people. Feyre was stripped of her dignity and reputation for no other reason than to highlight Rhys's masculinity. And ill say it again, the fact that Feyre liked it was disturbing in so many ways. Overall, I am not a fan of the message this book is sending out.
One thing that I did like though was the magic that Mass created through making Prythian. Each court is beautiful and described with vivid imagery. I loved imagining the world which Feyre lives in. Its a beautiful place filled with beautiful and powerful people, but I would say that that is one of the only redeeming qualities of the book.
Checkout A Court of Mist and Fury from the Newport Beach Public Library.
Return to full list >>