14th Annual: Field of Honor
Free
MAY 19 through MAY 29, 2023
Exchange Club of Newport Harbor presents
14th Annual
Field of Honor


CASTAWAYS PARK
700 Dover Dr., Newport Beach
Visitors welcome daily from 9:00 a.m. to 5:00 p.m.

Please join us to honor the defenders of our freedom, past and present, as you walk along the paths of 1,776 American flags.

CEREMONIES HELD ON:
Armed Forces Day: Saturday, May 20 ■ Memorial Day: Monday, May 29

For more information about flag dedications, sponsorships and event details, visit exchangeclubofnewportharbor.com.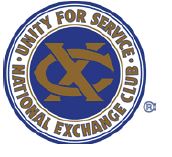 Return to full list >>