RVCA City of Newport Beach Surf Championship/Pro JR
The Schedule of Events is now available (subject to change).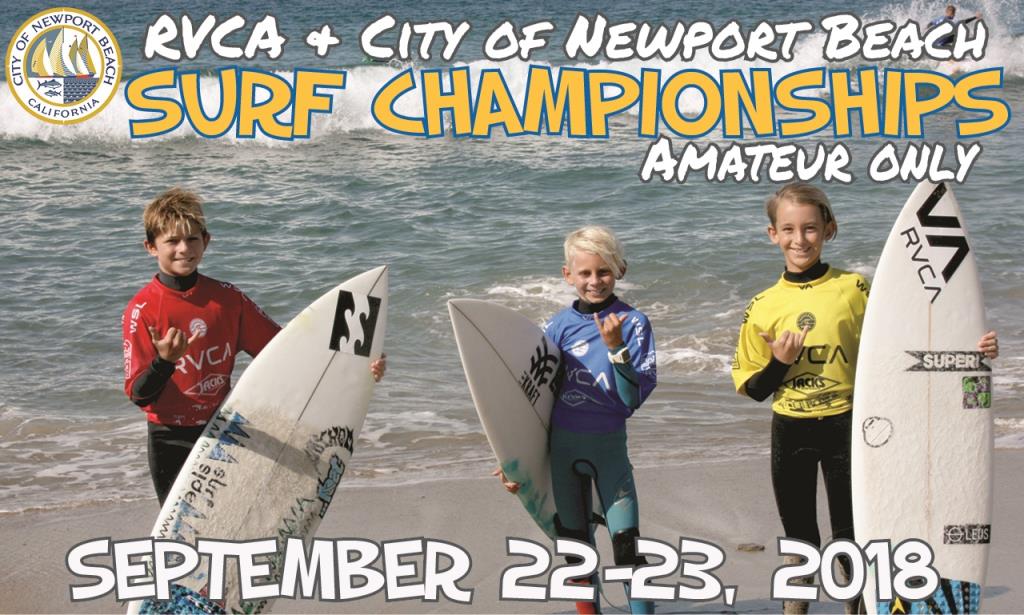 The RVCA & City of Newport Beach Surf Championships registration is right around the corner so register today!
Event will run September 22-23, 2018 at 54th or 56th Street.
Location of the event will depend on the best conditions.
Online registration is now CLOSED. $40/Entry at the event. (Only if space is available).
Return to full list >>