Laura Detweiler
Recreation & Senior Services Director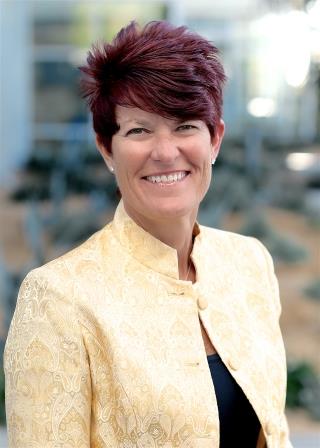 Laura Detweiler was named the recreation and senior services director for the City of Newport Beach in July 2008. She directs a staff of 43 full-time and approximately 100 part-time employees, and oversees an annual operating budget of $13 million and revenues of $6.3 million.

Laura has more than 27 years of experience in recreation and community services. She has directed recreation and social programming for all age groups, managed numerous capital improvement projects ranging from park improvements to facility development and has worked extensively with community organizations, commissions and councils. Throughout her career, she has worked for multiple municipal agencies, including the cities of Agoura Hills, Signal Hill, Long Beach and Cypress.

Laura was previously the community services director for the City of Cypress and she holds a Bachelor's degree in Leisure Studies and Recreation and a Master's degree in Organizational Management.

Laura attributes the success of the Recreation and Senior Services Department to a unified team of talented, skilled and dedicated staff that works hand in hand with community partners and volunteers to provide top notch programs, services and facilities.
On behalf of the entire Recreation and Senior Services staff, "We are committed to providing well rounded recreational and social programs for the Newport Beach community in safe and well maintained facilities, opens spaces and parks and we encourage you to provide us with feedback so we can best serve your leisure needs."
Contact Laura
Laura Detweiler, recreation & senior service director
Recreation & Senior Services Department
100 Civic Center Drive, Bay 1E, Newport Beach 92660
949-644-3151 | ldetweiler@newportbeachca.gov